10 Ways to Guarantee a Miserable Home Buying Experience
Posted by Danny Evatt on Tuesday, January 22, 2013 at 2:11 PM
By Danny Evatt / January 22, 2013
Comment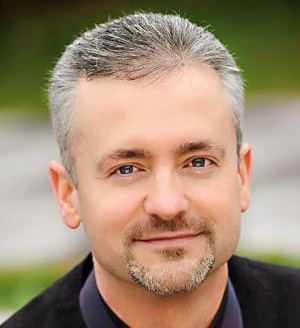 Updated Introduction: A few agents have already commented in various places that this post may not be "a good idea." IMO, that's likely because they think an agent's Number One Priority is "lead generation" - and some believe it's "aggressive" lead generation. I completely disagree - I feel our Number One priority is "client service."
It is my belief the reason an increasing number of buyers are behaving in the ways I describe in this post, is because real estate (as an industry) has forced them to. Particularly due to internet marketing, buyers have been forced to lurk anonymously in the shadows, because they fear that the moment they give an agent their information, they won't be able to get rid of the agent - like an irritating skin rash.
And can I blame the home buyer? Absolutely not... because the last time I innocently called a phone number on a "for sale" sign, I received a barrage of incredibly aggressive AND PRE-RECORDED calls from the listing agent which lasted for six weeks! (Not uncommon.) In my book anyway, this is unprofessional - and unacceptable. Thus, the house hunt for many buyers has become a game of "cat & mouse." Well, I don't care for that game, and I'm confident most buyers do not either.
So for example, rather than shouting at an open house "Please sign in" so I can "drip" messages on them (which I've seen/heard all too often during a busy open house) - I'll start simply with, "Hello... how are you today? Thank you for stopping by." Then, after a meaningful exchange, we may trade contact info. This is the courteous, respectful and professional approach - and I won't have it any other way.
And now, presenting the original post. But fair warning: there's Sarcasm Ahead! :)
Ten Ways Annoy Real Estate Agents (and Have a Difficult Home-Buying Experience)
(A sensational headline - meant to be "tongue in cheek" - but unfortunately, the scenarios below aren't uncommon.) After experiencing some pretty shocking, and frustrating situations in our rather hectic Seattle market lately, here's my random "Top 10" list of the wrong ways to go about finding a home, and locating a GREAT agentwho can assist in the buying process.
Looking at hundreds of homes on sites like Zillow® and sending anonymous and repetitive inquiries to dozens of agents, expecting a "great home-buying experience"
Asking any agent who responds to perform "services" for you, without the intent of at least meeting and "interviewing" them to possibly serve as your buyer's agent
Boldly asking an agent to do a CMA (comparative market analysis) on a "FSBO" home, or home with an ultra-low commission, without a written compensation agreement in place
Communicating with multiple agents about specific areas without letting each of them know you're also working other agents (okay in a large geographic area - best to let them know anyway - trust is a two-way street)
Regularly visiting weekend open houses, and leading countless agents to believe you will work with them to find a home, gleaning all sorts of great information in the process, and then never speaking to them again
Providing false contact information to any agent who asks permission to contact you in the future, rather than being "upfront" about your level of interest, timeline and needs
Calling the listing agent on every home you want to see, and getting upset because they don't immediately return your calls or emails (they work for the seller)
Calling the listing agent on every home you want to see, and not realizing you're likely weakening your negotiating power
Approaching sellers of homes listed in the MLS to see if they will sell to you directly, and getting upset when the homeowner won't talk to you, and/or the listing agent finds out about it
Thinking that agents are "hiding" listings from you, and then repeatedly sending them listings found on random websites - all of which are "pre-foreclosures," already sold, pending, or do not fit the criteria you've provided the agent
YES, You DO Need A Buyer's Agent!
With the exception of those who are just "curious" about the market, and not really ready, too many "serious buyers" also go through the process alone - at least right up until they find a home they're really interested in. Beyond worrying that they're going to be endlessly "touched" by dozens of aggressive agents, what is the reason for this? Answers to some common misconceptions...
Will they get a better deal without an agent? - Highly unlikely.
Might they pay too much without an agent? - Quite possibly, yes.
Will they find a home quicker? - Probably not.
Are they aware of the subtle nuances of the market in specific neighborhoods? - No.
Are they well-versed in real estate contracts and associated laws? - Not usually.
Do they manage real estate contracts through to closing regularly? - No.
Do they know there's usually no direct cost to use a buyers agent? - Not always.
Do they REALLY want to do it all alone? - I don't think so.
Whatever the reasons, the result is often the same... scouring the Internet and driving around for countless days, looking for listings and that elusive "good deal" (including wasting time on homes which may not be for sale). Of course, all agents expect this - it's par for the course. Regardless of the cause, it's a simple fact that the majority of homes are listed for sale and marketed exclusively through a real estate brokerage (for very good reasons). Accordingly, most home buyers WILL need the services of a real estate agent at some point - yes, even the few buyers who disklike the entire real estate profession (usually because of a bad experience). Thus, in the majority of states, all home buyers should seek the services of a buyer's agent sooner than later.
We're Here to Help - It's a Fact
Please don't go through the home-buying experience thinking that all agents are out to pressure you into buying a home you don't want, or couldn't care less about your interests as a client - that will likely lead to a miserable home-buying experience. Truly, it doesn't have to be that way! The fact is, the majority of buyer's agents are well-intentioned real estate professionals who are indeed waiting this very moment to help you find and buy the perfect home.