3 Tips For Buying or Selling a Home During a Divorce
Posted by Tony Gilbert on Tuesday, August 21, 2012 at 6:30 AM
By Tony Gilbert / August 21, 2012
Comment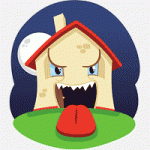 When getting a divorce, understandably, anger, confusion, hurt feelings and often jealousy can overshadow the ultimate objective in a divorce, which is quite simply to part ways and move forward separately. In order to accomplish this without causing more conflict, both will be required to make certain concessions - and buying and selling homes and real estate is obviously at the top of the list. Here are 3 tips to help you buy or sell a home during a divorce.
PLEASE NOTE: This is NOT "legal advice". This article is written based-upon my own opinions and experiences as a real estate agent in Seattle, and Washington State. If you are considering, or are in the process of a divorce, please consult with a divorce attorney.
Try to Help Each Other With Real Estate Needs
Tip #1 - Acceptance is key... try to help each other get where they need to be. You've made the decision to get a divorce. At this point, when it comes to the primary home, it's best to accept the decision and try to help one another move on separately. The sooner that both parties agree on their real estate and housing needs, the quicker they will be able to start fresh. In an ideal scenario, divorcing couples will communicate with each other directly regarding their housing needs in order to complete the task as soon as possible - and without digging a deeper hole, both emotionally and financially.
It may sound "pollyannaish", but when the spouses realize their own real estate needs will be better served by helping the other spouse move on too, everyone is better off for it. But, if it's not possible to speak directly, then obviously the couple will need to consult through their attorneys.
Stay Focused on What you Agree On
Tip #2 - Staying focused on the issues you agree on will go along way! Whether both spouses agree to sell the current home and divide the equity (assuming there is any), or the other spouse "buys-out" the interest in the house, it is imperative that both the husband and wife are in agreement regarding all real estate matters without involving the real estate agent in the decision-making process.
Don't get mired down and struggle with what's in dispute. Instead, try to focus on what each of you agree on. Nothing will get done if one, or both spouses dig in their heels on one matter, and thus refuses to move forward on others. Both parties are better served by focusing on issues of agreement - leaving the difficult things for last - or up to the attorney's to work out. By working together and resolving the issues you agree on first, you may find the more challenging issues are easier to deal with.
Of course it's strongly advised for the divorcing couple to seek the expertise of one or more real estate agents concerning the value and condition of the current home, and its resale potential. But, if the spouses cannot discuss the agent's advice and ultimately agree on the housing matters together, then it may be a situation where the real estate agent will receive instructions through the attorneys instead - which can be a more costly approach.
Communicating With Your Agent - No Awkward Moments Please
Tip #3 - Keep communications on track, courteous and professional. From a real estate agent's perspective, we cannot do our jobs effectively if the parties refuse to communicate in good faith, in the spirit of trying to resolve matters relating to the current home, and new homes for each spouse. Unfortunately it is too often the case where a real estate agent is used as a tool to manipulate and/or emotionally injure the other party.
Never, under any circumstance, try to use a real estate agent as a means to manipulate, pressure, insult or otherwise harm the other spouse, particularly where it concerns real estate and financial matters. it's just ugly - and disrespectful of the agent's time. Especially in a divorce, the agent's sole focus is getting the house prepared for the market and sold - and if needed, assisting the parties in re-locating, and then negotiating and closing on new homes.
Yes... a Real Estate Agent Can be a "Friend"
With the above said... in the course of a real estate agent and client relationship, it's completely normal and expected to discuss personal matters, and in the case of a divorce, for a client to express their own feelings and disappointments specifically regarding the divorce.
However, things can go sideways really fast if those discussions are used to further that spouses "agenda" in divorce proceedings. And in fact, if the agent knowingly or purposely causes the client to take action which is detrimental to the other spouse, there can be both ethical and legal repercussions.
Skip the Drama and Save Money
So, if you are considering a divorce, especially where it concerns real estate matters, do yourself a favor by trying to keep the housing concerns on a professional level - particularly when your real estate agent is present. If you simply cannot stomach working with your soon-to-be ex-spouse on these matters, then communicate through an attorney.
Either way, keeping the focus squarely on moving forward, and addressing real estate needs without any unnecessary drama, will go along way to helping everyone get where they want to be sooner than later - and may in fact save both spouses a lot of money in the divorce process.
Related Links