7 Signs You're Ready to Buy a Home
Posted by Danny Evatt on Friday, May 1, 2020 at 3:46 PM
By Danny Evatt / May 1, 2020
Comment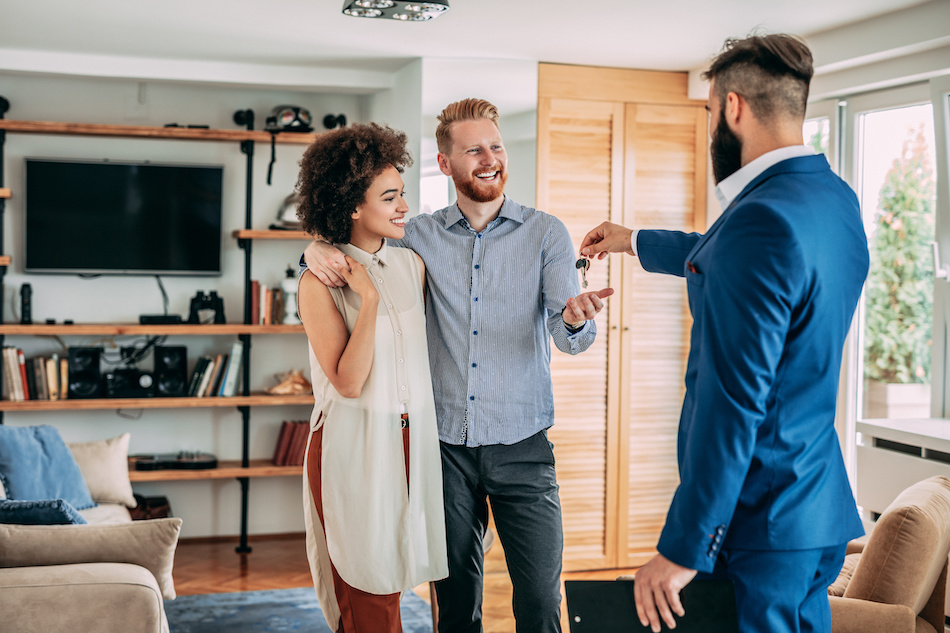 Have you found yourself checking out all the "For Sale" signs on properties in neighborhoods you like and fantasizing about the possibility of homeownership? Or every month wondering why you continue to pay rent when buying a home seems more logical?
Buying a home can be an intimidating process so finding a good real estate agent is important. You need to trust your agent to help make major decisions – so talk to more than one. Along with finding a real estate professional you trust and are comfortable with, talk to a financial advisor. Before you fall in love with a property that is beyond your reach today, get some financial advice as to what you can afford.
In this article, we supply you with a checklist of sorts to help you digest exactly what you need to know. Use it to better understand the ins and outs of the home buying process before applying for a mortgage, and to create your own inventory of where you stand in when considering buying a home.
Are You Ready To Buy A Home?
There's a huge difference between wanting to buy and being ready to make the long term commitment that homeownership entails. Seven key questions to ask yourself:
Is your credit rating good?
Are you planning on staying in the area for at least six or seven years?
Do you have money for a down payment without raiding your emergency savings fund?
What are the after-taxes costs of owning your home?
What hidden expenses should be factored in when determining the size of an affordable mortgage?
What's happening in your market? Are the homes affordable? Is there a lack of rental properties? Are prices skyrocketing?
Are you and your partner (if you have one) in agreement on all of the above and on making a long term commitment?
Before considering home ownership, you need to check your credit score. The higher your credit score, the better the interest rate on your mortgage will be. These three free sites Credit Karma, Credit.com, and Credit Sesame make checking your credit score easy.
Are Your Finances in Order?
This includes your credit score; your debt-to-income ratio; the amount you have in savings – over and beyond the must-have emergency fund, and your employment future.
Is your job secure, as much as a job can be in today's world? Are you on the track for future promotions and a higher income with your present employer or will you need to change firms to move upward?
Are you and your partner anticipating any new expenses beyond a mortgage in the foreseeable future? Yes, this includes becoming a parent. Kids come with some hefty additional costs – no matter how much you love them.
Down Payments
The total down payment is greater than the generic 20% of your mortgage. There are closing costs on your home purchase and other expenses.
There are mortgages that require less than 20% down. FHA, VA, and USDA loans are the three major ones. All three are worth investigating to see if you are eligible. Each has specific rules and regulations that you will need to understand prior to applying.
Do not deplete your emergency fund stash to help pay the down. Do not clear out your saving account either. Rather, plan ahead and start a separate saving account specifically for your down payment.
Hidden Expenses of Buying a Home
Cautionary word of warning - this can be a bundle. Both the buyer and seller pay a portion of the closing costs, but the buyer shoulders the bulk of the load (3% to 4% of the home's price) compared with sellers (1% to 3%).
Along with the actual closing cost, there are a number of additional expenses written into the overall closing costs. All are related to acquiring your mortgage, with the bulk of your payments going directly to your lender.
Loan origination fee, which lenders charge for processing the paperwork for your loan.
A fee for the underwriter who assesses your credit worthiness.
A fee for the appraisal of the home you hope to own to ensure its value matches the size of the loan you want.
Home inspection fee which checks the home for potential problems from cracks in the foundation to a leaky roof.
Title search fee to determine if there are any liens on the property that could interfere with your ownership of it.
A survey fee for single-family home and townhouses.
Another part of your monthly mortgage payment is the mandatory (lender mandated) homeowner insurance. Both insurance and PMI are included in your monthly mortgage payment as this is considerably less onerous than making annual payments.
Property taxes are usually handled in the same way – amortizing the annual amount in equal payments included in your mortgage payments – with your lender paying the taxes.
The total hidden costs of homeownership, from closing fees to taxes, can add up to more than $9,000each year. And that number will jump if you live in a major US city.
As the new owner, you obviously pay the utilities and any repairs as needed. No more calling the landlord – you are the landlord.
What is the Market Like in Your Area?
Do your research. Talk with real estate professionals. Ask about selling trends and prices over the past few years. Ask about the number of rental units in the area. What are those prices doing? A tight rental market usually means an even tighter purchasing market with escalating prices.
What are city and country development plans on the books for the next 10 to 20 years? This will impact your resale value. Focus on the long-term benefits vs. the immediate ones.
In Conclusion
Buying a home within your means is truly a long-term commitment. Signing a mortgage can impact your life for years, especially if you aren't aware of the ins and outs of a mortgage. The more you know about the entire process, the wiser choices you will make.