Austin Ranks as Top Market for Commercial Real Estate
Posted by Danny Evatt on Friday, October 18, 2019 at 11:27 AM
By Danny Evatt / October 18, 2019
Comment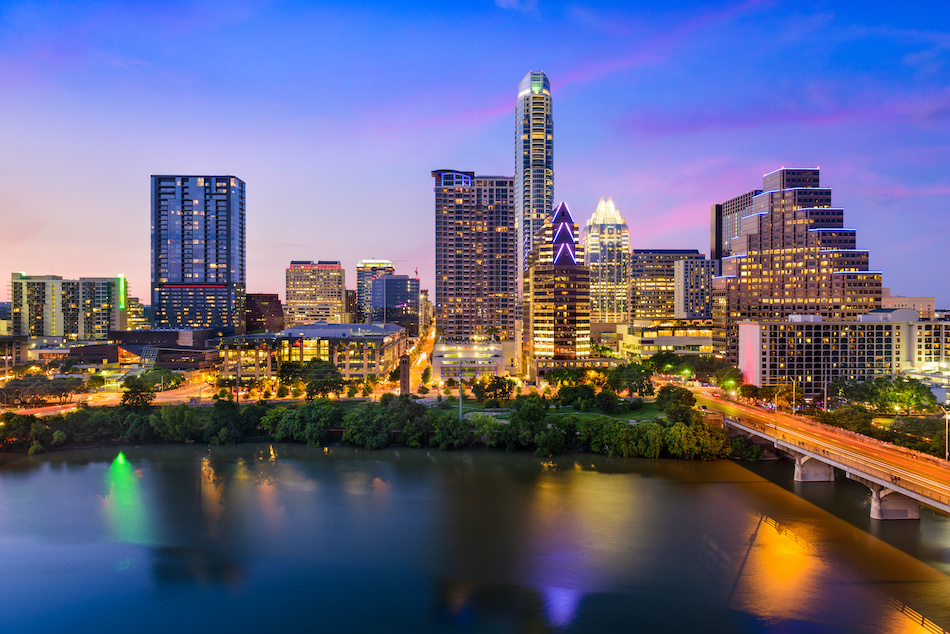 As the home to two million people, Austin is poised to have a record-breaking year for real estate. The city is experiencing a population boom with no end in sight, driven largely by the technology sector that continues to bring more high paying jobs to the region. The economy is strong, anchored by a diverse range of industries and job opportunities that make it attractive to new college graduates and families alike.
While many of the real estate headlines are focusing on the residential housing market in Austin, it should also be noted that the commercial real estate market is thriving. In fact, for many years now Austin has boasted one of the top 5 commercial real estate markets in the country. Furthermore, it is considered one of the most livable and fastest growing cities in world, according to the 2020 City Momentum Index Report.
What's Driving the Commercial Real Estate Market in Austin?
Austin is one of two cities in Texas that once again topped the list for the 5 hottest commercial real estate markets. Houston is the other top city but Dallas/Ft. Worth is gaining a stronghold again ranking in the top 10. While commercial real estate in Houston is booming because its retail market continues to thrive despite the fact that the oil industry is lagging, Austin commercial real estate is in demand for different reasons.
The city has transformed into a southern technology hub, where tech start-ups are relocating from around the country and bringing along with them residents who like to spend their earnings. Apple announced late in 2019 that it will build a $1 billion campus in Austin that will need a minimum of 5,000 employees who will need more places to shop, dine and entertain themselves.
Essentially, high employment rates coupled with a population boom will increase the demand for new retail developments and boost the commercial real estate market in turn.
Similarities Among the Top Commercial Markets in the Country
There are some similarities among all five of the cities that are enjoying a booming commercial real estate market. For starters, all five of the cities are located in the southern portion of the United States. Houston and Austin, obviously, are both located in Texas, while the other cities that ranked highly are Fort Lauderdale, Tampa and Miami, all in Florida.
These five cities also are experiencing the perfect combination of strong economies, rising populations, and competitive housing markets. The vacancy rate for commercial real estate is incredibly low in all of these cities, and demographic trends point to an increasing need for more commercial space to support the growth within the community.
Economists are predicting Austin to forge into 2020 as the leader in job growth, which will continue to rise over the next five years. Thanks to low taxes the impressive retail sector benefits from these demographics is set to propel Austin even further as a commercial real estate leader that's attractive for investors.
Should You Invest in Austin's Commercial Real Estate?
The commercial real estate market is expected to continue to grow, much like the residential housing market here and in neighboring real estate markets like Buda. Now is an ideal time to invest in commercial properties in Austin, and these tips can help you get started:
Partner with a real estate agent who can show you the various commercial properties that are available. Your agent will be able to tell you the important differences to consider between the properties, and help you make the right choice for your current situation.
Create a network of professionals who specialize in commercial real estate to help you complete your transaction. In addition to an experienced real estate agent, you also will likely want to partner with an accountant, a lawyer, an appraiser and a notary.
Consider your financing options. Similar to residential real estate, there are both traditional and alternative financing options available for those who want to invest in commercial real estate.
Whether you are interested in commercial real estate in Austin or you are ready to go looking at some fabulous single-family homes that are available, it's critical that you partner with the right real estate team. To learn more about the current market conditions in Austin and to find out which type of real estate investment is right for you, contact us today.