Inside Austin Real Estate: 5 Common Home Styles
Posted by Danny Evatt on Friday, December 20, 2019 at 10:39 AM
By Danny Evatt / December 20, 2019
Comment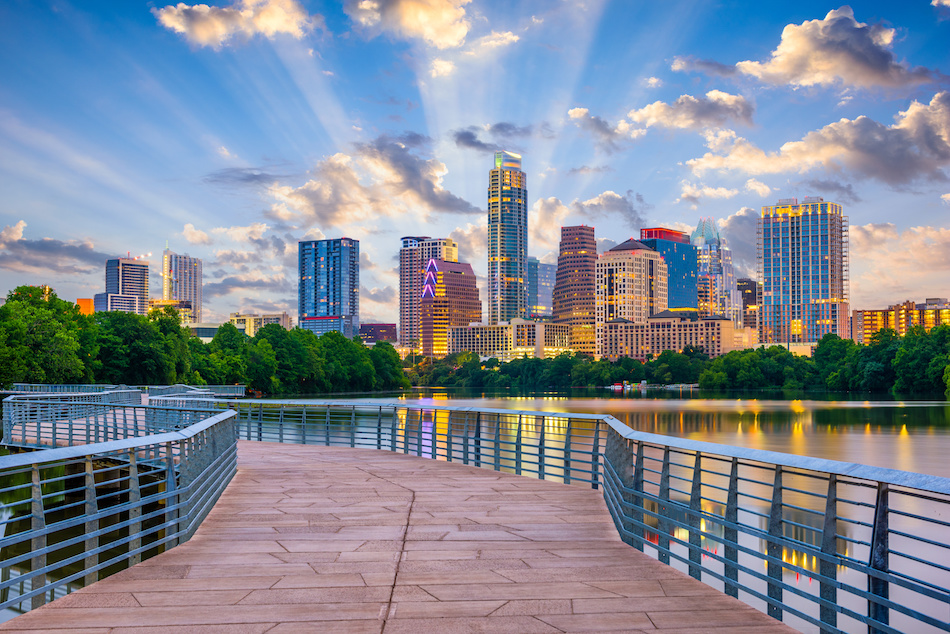 As one of the fastest-growing cities in the country, it's no surprise that the Austin real estate market is enjoying another booming year. The spring has showed continual signs of promise, and the summer is sure to be a record-setting year for home sales and home prices. As buyers set their sights on this community, which boasts a thriving economy anchored by the high-tech industry, it's important to learn more about the types of homes that are available in the city.
These are five of the common home styles that are found in neighborhoods throughout Austin:
Craftsman
The craftsman style is a classic look that has long appealed to buyers in the Austin real estate market. Known for its sturdiness and functionality, the craftsman style also includes several common features. Some of those features include front porches, tapered columns and double-hung windows. One of the aspects of these homes that appeal to many buyers is that nearly every craftsman home is unique—buyers probably won't see the same kind of craftsman home twice during their search.
Modern
As a growing community with many trendy residents, it's no surprise that the modern home style is commonly sought after in Austin. Modern homes are defined by their sleek architectural design and their open floor plans. They combine artful touches with functional space, and their breezy rooms are ideal for those notoriously humid Texas summers.
Mission Revival
The mission revival style is a form of craftsman home that offers southwestern touches and Spanish influences. It can be found in many of the new luxury developments in Austin, and is a favorite amongst buyers who have a flair for Texas flavor. One distinctive feature of mission revival homes is the deep porch that is designed at the front of the home. It allows homeowners to enjoy their outdoor living space in a way that is both cool and comfortable.
Spanish Colonial
Another popular option in Austin, this home style also pays homage to its Spanish heritage. It is often defined by its simplistic design—buyers aren't going to find a Spanish colonial with an ornate entryway or flashy shutters. Rather, they are greeted by a classic home that has a charming courtyard in front of it. This is a home that is beloved by those who love to entertain or engage with their neighbors, as the courtyard provides the perfect space for connecting with others. Generally, these homes have a single floor, but they are known for their expansive, open interior spaces.
Queen Anne / Victorian
The charm and historical appeal of American Queen Anne Styles are perfectly at home in Austin neighborhoods, and they have regained popularity among savvy homebuyers who appreciate the asymmetric facades and wraparound porches of the style that was popularized around the beginning of the 20th Century. Larger Victorian-style homes in older neighborhoods boast round or square towers complete with gabled roofs, and unique textured shingle accents. Bay windows are among the distinguishing characteristics. Austin neighborhoods with wonderful Victorian architecture include Travis Heights and Hyde Park, but smaller Queen Anne cottages exist in pockets throughout the city.
Ranch
The ranch home design is a favorite amongst many buyers in Austin. It is an economical choice that uses its space efficiently. Ranches are single-level homes, but they often boast large square footage. Many people would describe the ranch home style as informal. The floor plans of most ranch homes have a special way of making people feeling instantly welcomed and comfortable once they arrive at the property. First-time home buyers often find ranches to be a great choice in Austin, but it's also a great choice for home buyers at any stage of life.
Different home types and styles will appeal to various types of buyers. The right real estate agent will recognize that you are an individual with your own unique needs and wants, and will help you connect with the perfect home for your current situation. To find out more about the homes that are currently available on the Austin real estate market and to get results from a customized MLS search, contact us today.