Best Delivery Restaurants in Austin, TX
Posted by Danny Evatt on Tuesday, May 26, 2020 at 7:41 AM
By Danny Evatt / May 26, 2020
Comment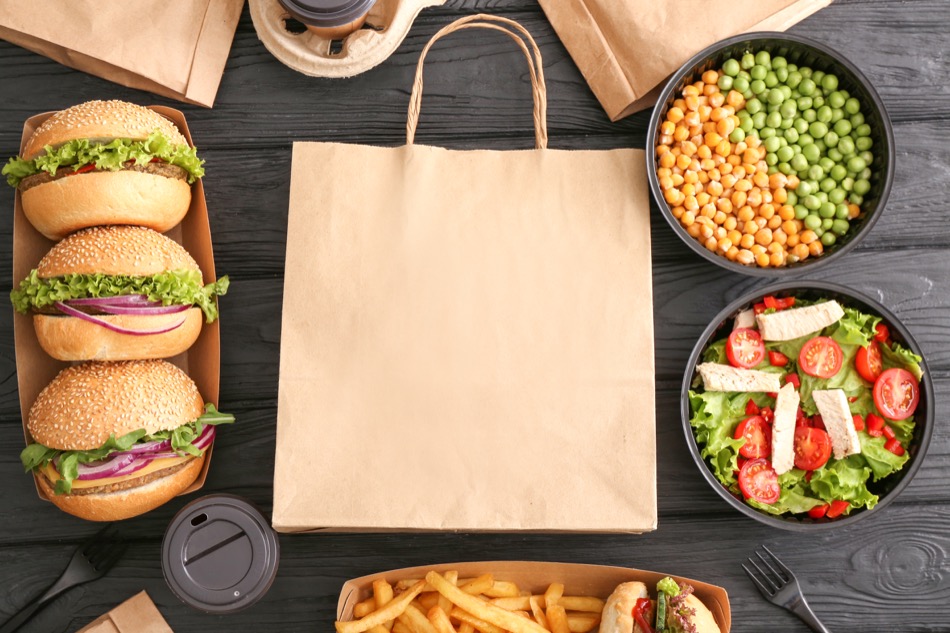 Sometimes, there is nothing better than having a fresh, hot meal delivered right to the doorstep. In Austin, residents and visitors will find that it's incredibly easy to have food delivered to their homes, their offices, their hotel rooms or their favorite park.
These are the best delivery restaurants in Austin, Texas:
Tso Chinese Delivery
Address: Arboretum Crossing, 9333 Research Blvd Bldg E Ste 402, Austin, TX 78759
Tso Chinese Delivery is a takeout and delivery restaurant in Austin that specializes in quickly delivering fresh and delicious Chinese meals to its patrons. One of the most notable aspects of this delivery restaurant is that it offers free delivery, and those who order are not required to tip. For many, it is one of the fastest and most affordable ways to get food delivered to their home or office. Tso Chinese Delivery has earned a reputation for providing customers with reliable food delivery service and for always being friendly, personable and approachable.
Noble Sandwich Co.
Address: Noble Sandwich Co., 12233 Ranch Rd 620 N #105, Austin, TX 78750
Noble Sandwich Co. is a local Austin restaurant that has been serving made-from-scratch sandwiches for more than a decade. Those who want their delicious artisan sandwiches delivered directly to them will be pleased to know they can enjoy a meal from this restaurant for breakfast, lunch or dinner. Their menu options are unique and distinct, featuring sandwiches that combine the class of fine dining with the convenience of a sandwich.
Black's Barbecue
Black's Barbecue is a famous Texas barbecue restaurant boasting several Austin locations, allowing those in the city to enjoy fresh barbecue delivery when they want it the most. This restaurant has become famous in the city for offering seven different types of meats in its barbecue meals, including turkey, giant beef rib, brisket and chicken. It also has an array of sides to pair with these sweet, simmering meats, such as potato salad, smashed sweet potatoes, macaroni and cheese or potato chips. With a variety of flavors and combinations, people in Austin can enjoy endless barbecue delivery from this restaurant.
Mezze Café
Address: Mezze Café, 504 W Oltorf St, Austin, TX 78704
Mezze Café is a relative newcomer to the Austin restaurant scene, but it has quickly made a big impact. This restaurant features an authentic Mediterranean menu, and it offers fast food delivery for those who live in the Austin area. Whether someone needs an evening snack of hummus and warm pita bread, or they want to enjoy a full meal of soup, salad and chicken shawarma, they will find that it's easy to get these flavorful menu items from Mezze Café.
Tiff's Treats
While most people think of food delivery as a great way to get lunch or dinner, there are actually options for those who just want a sweet snack in the city of Austin. Tiff's Treats is a unique food delivery restaurant, in that it specializes in the delivery of warm, fresh, homemade cookies. Whether someone is experiencing heartbreak in Austin, or they are craving a delicious dessert during their favorite TV show, they can easily get a dozen cookies sent straight to their door. In addition to ten different flavors of cookies, the restaurant also offers other baked goods for delivery.
Fortunately for those who are in Austin, there are restaurant delivery options for nearly every type of food. From the quintessential pizza delivery place to unique restaurants that deliver homemade baked goods right to the door, Austin locals and visitors can satisfy their hunger in a convenient way.