Where Are the Best Dinner Spots in Austin, TX?
Posted by Danny Evatt on Tuesday, May 5, 2020 at 11:44 AM
By Danny Evatt / May 5, 2020
Comment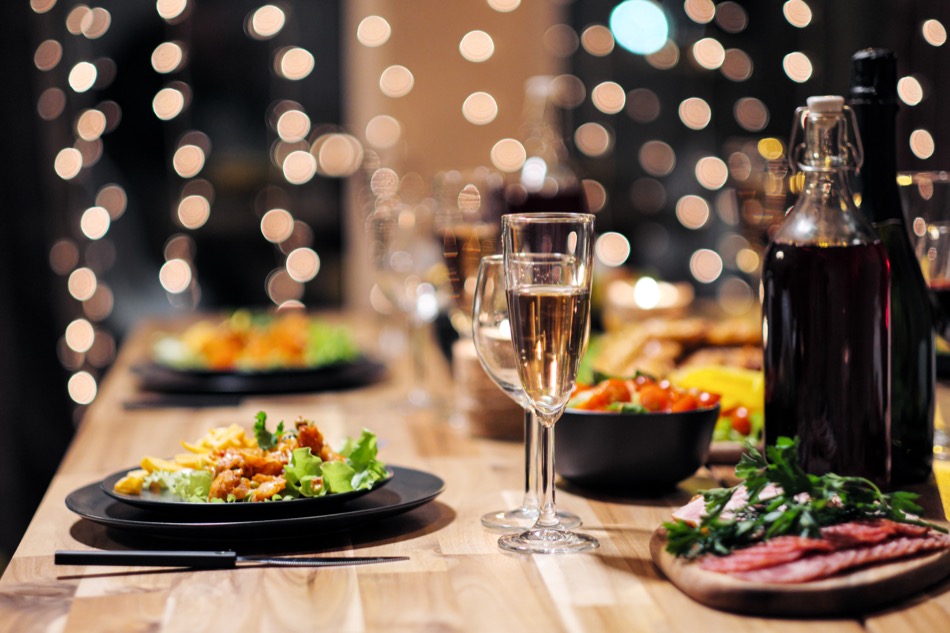 There are many things that one may think of when someone says "Austin" - perhaps Austin City Limits or South by Southwest. While those are accurate, one of Austin's many claims to fame is its food scene. As a verified city of foodies, Austin has countless delicious options, many of whom also source ingredients locally. Here are a few of the best dinners spots in Austin to get you started on your food journey.
Valentina's Tex-Mex BBQ
Address: Valentina's Tex-Mex BBQ, 11500 Menchaca Rd, Austin, TX 78748
Valentina's Tex-Mex BBQ embraces everything there is to love about the Austin food scene - barbecue, Tex-Mex, and food trucks. Started by Miguel Vidal in 2013, Valentina's has grown from a single barbecue trailer at Star Bar to its very own a brick-and-mortar location in South Austin. Inspired by his family's cooking, Vidal serves recipes like barbecue breakfast tacos and cerveza beef fajitas alongside classics like brisket and smoked ribs, all served with Tex-Mex sides like guacamole or chips or roasted tampiquena. Valentina's is still fully owned and operated by Vidal himself, his wife Modesty, and their business partner Elias, keeping it one of the family owned small restaurants that Austin knows and loves.
Hopdoddy Burger Bar
Address: Hopdoddy Burger Bar, 4615 N Lamar Blvd #307, Austin, TX, 78751
If you're thinking burgers for dinner, Hopdoddy is the place to go. Serving signature gourmet burgers like the Magic Shroom, Llano Poblano, Thunderbird and The Impossible (which is entirely plant-based) since 2010, Hopdoddy has become a staple in the Austin burger scene. Founded by Guy Villavaso and restaurateurs Larry Perdido, Larry Foles, and Chuck Smith, Hopdoddy now has three Austin locations and has expanded across four states to spread the Hopdoddy love everywhere. While you're there, don't forget to pick up a signature shake or cocktail to go.
Dai Due
Address: Dai Due, 2406 Manor Rd, Austin, TX 78722
Dai Due is an Austin farm-to-table restaurant that sources local ingredients to ensure fresh, seasonal dishes and support local farmers since 2006. The name comes from "Dai due regni di natura, piglia il cibo con misura", or "From the two kingdoms of nature, choose food with care." At Dai Due, the dishes change organically with the seasons based on what is currently available in the region. Even the wine and beers they serve are made right here in Texas, but you would still be amazed by the variety of foods available using just locally sourced raw ingredients. There's wild boar and Texas Wagyu in the butcher shop and cornmeal straight from the Barton Springs mill, but you can look at their menu and see exactly where each product is from in Texas. How many places can say the same?
Uchi
Address: Uchi, 801 S Lamar Blvd, Austin, TX 78704
Uchi is the finest that Austin has to offer in contemporary upscale Japanese dining. Refurbished from a common South Austin bungalow, Uchi (meaning "house") is the masterpiece of Chef Tyson Cole who trained for years under different sushi masters in Tokyo, New York, and Austin to develop and perfect his own style. For special occasions or to simply celebrate one's love for sushi and fine dining, Uchi is a great Austin choice.
Austin is known for its dining and restaurants, and there are hundreds of options to explore on top of those listed here. No matter who you are or what you're feeling for dinner, Austin has something to offer. The only hard part is figuring out where to start, so we hope that we were helpful in giving you a few ideas to get on your way.