Austin Economy: Top Industries, Biggest Employers, & Business Opportunities
Posted by Danny Evatt on Monday, January 2, 2023 at 6:57 AM
By Danny Evatt / January 2, 2023
Comment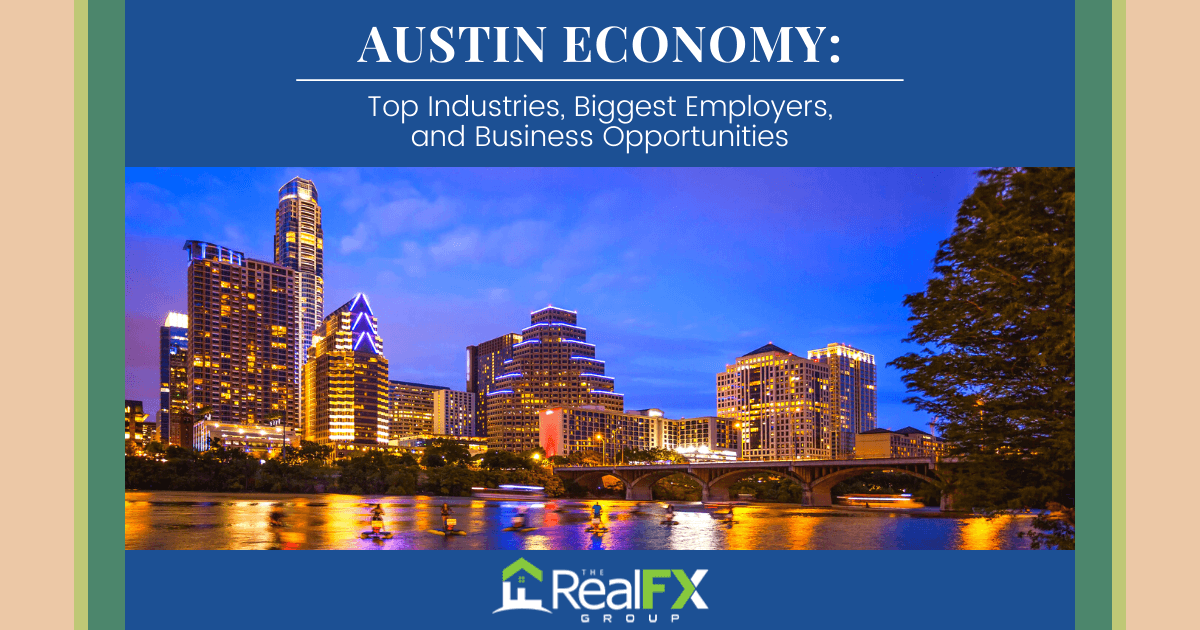 Austin, the state capital of Texas, sits on the Colorado River. The greater Austin-Round Rock area has about 2.3 million people, and the city of Austin is one of the fastest-growing places in the United States. The University of Texas at Austin is a tier-one research institution and one of the largest colleges in the United States, with about 50,000 students. As such, Austin has a robust economy and has been ranked in the top 20 on the Forbes Magazine list of the Best Places for Business and Careers. The Wall Street Journal also ranked the area number one for growing businesses.
When getting ready to move to Austin, it's helpful to understand the economy before making a final decision. Keep reading to become an expert on the economy in Austin.
Top Industries in Austin
With the Texas Capitol located in Downtown Austin, the government is a major employer here. Most state government offices are located in Austin. Education also is a major industry. In addition to the University of Texas, Austin is also home to St. Edward's College. St. Edward's is a private liberal arts college that offers both undergraduate and graduate degrees and employs several hundred people. Greater Austin also has four independent public school districts, each of which provides hundreds of jobs.
Austin also has a diversified economy and is considered to be a major high-tech center. The University of Texas produces many graduates in high-tech fields, and the area has attracted numerous technology companies. The tech-driven atmosphere also has made the area a hub for advanced manufacturing, such as semiconductors, nanotechnology, and automotive technology. Innovation drives this manufacturing; in 2019, Austin inventors received more than 4,700 patents. Austin is also a leader in developing eco-friendly technologies, such as solar and wind power. The city has a thriving pharmaceutical and life sciences cluster and is home to 85 of these companies.
Since Austin has a booming economy and is an attractive place for employees to relocate to, the region has also welcomed several corporate headquarters or regional offices in recent years. The city also is developing a significant financial and insurance cluster. One-fifth of the city's workforce is employed in financial, business, or management occupations.
Top Industries in Austin
Professional, Scientific, & Technical Services
Educational Services
Health Care & Social Assistance
Accommodation & Food Services
Retail Trade
Construction
Manufacturing
Austin's Top Employers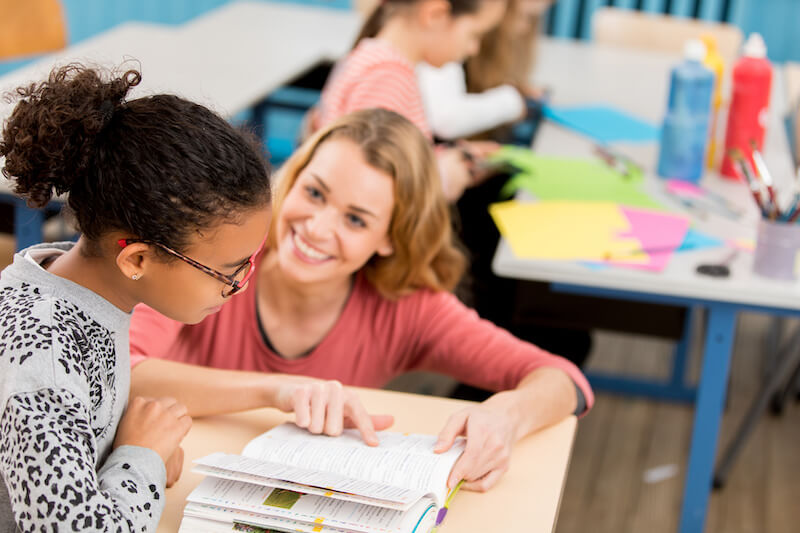 The top employers in Austin generally are in education, government, technology, corporate, and financial fields. The public school districts around Austin collectively employ tens of thousands of people. The Austin Independent School District is the fifth-largest in the state, with 80,000 students and 6,000 employees. The University of Texas employs about 24,000 faculty and staff. Austin Community College employs about 5,000 people.
Government entities are also large employers. This includes the State of Texas, the federal government, and the City of Austin, which employs about 13,500 people.
One major technology employer is the computer manufacturer Dell Inc., headquartered in the adjacent city of Round Rock. The company employs about 11,500 people in its Round Rock headquarters and about 138,000 worldwide. IBM, another multinational technology firm, bases its design team in Austin and employs about 6,000 workers in the city.
Health care in Austin also provides a plethora of jobs. The Seton Family of Hospitals and St. David's Healthcare Partnership are two health care organizations that also employ thousands.
Additional Large Companies in Austin
Amazon
Apple
Applied Materials
Flextronics
Accenture
National Instruments
Austin Economy Facts and Figures
Raw economic facts are another piece of the puzzle that can give potential residents a true picture of a city when paired with anecdotal data.
One key fact about Austin is that its unemployment rate is lower than the national average, at about 5 percent. The national average is 6 percent. The Austin economy also is growing more rapidly than the national average; over the next 10 years, experts predict it will grow by 47 percent. That's significantly higher than the national average growth rate over 10 years of 33.5 percent.
Taxes are another part of the picture. Texas has no state income tax. The lack of this tax has been a strong recruiting tool for potential businesses and means that residents keep a larger portion of their paychecks. The average state income tax rate is 4.6 percent. Sales taxes are a little higher in Austin than average. Austin sales taxes are 8.3 percent as compared to the national median of 6.2 percent.
The average salary in Austin is higher than the national average. For example, an Austinite earns an average of about $64,000 a year, compared to the national average of $38,000 per year. The median household income in the metropolitan statistical area is about $81,000.
Austinites are primarily employed in professional, scientific, and technical services (11.8 percent), educational services (10.9 percent), retail trade (10.3 percent), health care and social assistance (9.8 percent), and hospitality and food services (9.3 percent).
Living and Working in Austin
Austin is a vibrant, growing city with a diversified economy and relatively low cost of living. City officials have adopted business-friendly laws and actively pursue additional businesses to persuade them to locate in Austin. Those looking for Austin homes for sale who work in professional, scientific, or technical fields or education, government, or financial fields will find numerous potential employers.
Austinites, in general, earn above-average incomes when compared with the rest of the United States. The lack of a state income tax helps this additional income to stretch even further. The economic benefits of living in Austin are always bolstered by the warm climate, the exciting annual festivals, and the abundance of opportunities for outdoor fun.