Austin Buyers Searching Outside City Limits for Great Homes
Posted by Danny Evatt on Thursday, October 24, 2019 at 10:15 AM
By Danny Evatt / October 24, 2019
Comment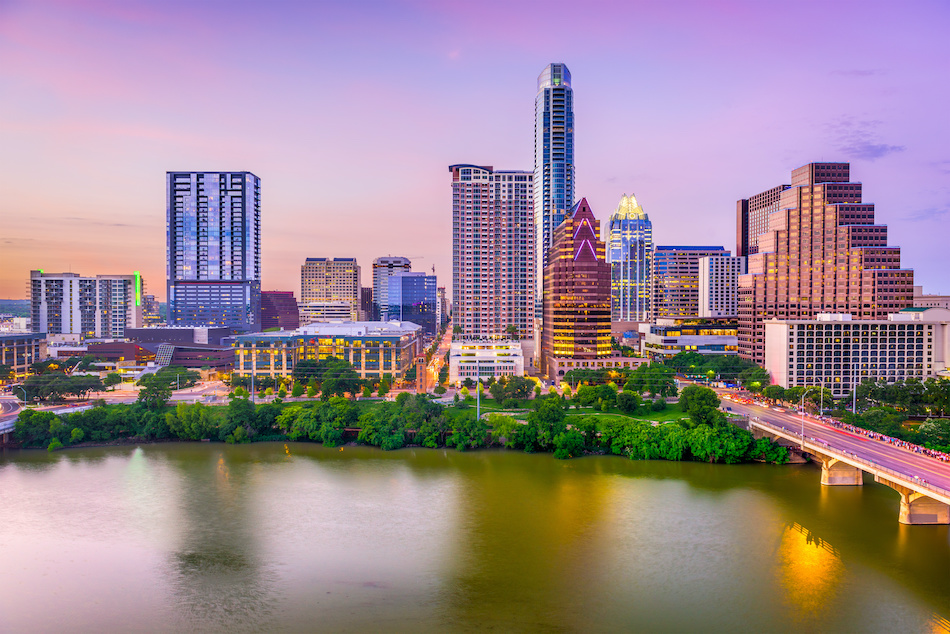 There's a lot of benefits to living within the city limits of Austin. The growing population consists of many residents who have called Austin home for many years. The economy is strong and the jobs are plentiful, particularly in the tech sector, which is enjoying a notable expansion in the community. Large, luxurious homes are scattered throughout charming neighborhoods, each with their own authentic flavor and atmosphere.
In short, it's great to be living in Austin, but for many buyers, avoiding the higher prices of real estate in the city is a priority. Month after month, prices continue to rise and despite increasing inventory levels, many homes are still hard to catch. This is leaving an increasing number of buyers looking toward the suburbs – and they're liking what they see.
According to the Austin Culture Map, the suburbs are bursting at the seams, and seem to be endlessly growing as Austin becomes the strong epicenter of this part of Texas. However, the housing prices are still significantly more affordable than they are within the city limits. For buyers, this gives them the opportunity to get the same size home with all of the modern amenities, without paying the Austin price. They are still located within commutable distance from the city, and they get to discover the nuances of their own new hometown.
Buyers who are looking to the outlying suburbs should consider these facts and statistics about the various communities that surround Austin:
Georgetown
Located north of Austin, Georgetown is a quaint suburb of about 50,000 residents. Its historic atmosphere appeals to those who want to enjoy a quieter pace without leaving behind all of the big city amenities that Austin has to offer. The median price of real estate in Georgetown is about $376,000. Buyers who are looking for 55+ communities in Austin should set their sights on Sun City homes for sale, which has earned a reputation of being one of the best retirement communities in the country.
Leander
As another northern suburb of Austin, Leander also has enjoyed a significant population growth during the last several years. In 2016, it was estimated that just under 38,000 people reside in Leander, and it was ranked as the fourth fastest-growing city in the state. While the number of people who call Leander home continues to climb, the housing prices are not rising as steeply as they are in nearby Austin. The median price of a home for sale in Leander is about $310,000. It is a wonderful community for people at all ages and stages, and its convenient location near Austin makes it particularly desirable for those who will need to commute.
Bee Cave
Just west of Austin, Texas, is the attractive Bee Cave community. This suburb spans nearly seven miles and is home to over 6,000 people. The quiet community sits adjacent to Barton Creek where residents can go to take in the beauty of nature at their leisure. There are also many excellent greenspaces within the city limits, including Bee Cave Central Park.
Over a dozen distinct neighborhoods are located in the city, such as:
The Grove
Falconhead
Meadow Fox
Uplands
Ladera
Each of these neighborhoods have their own unique characteristics and quirks, giving residents plenty of options on where to settle down. Across all the subdivisions, median home prices are at around $570,000 and increasing as this region gains more and more attention from homebuyers.
Cedar Park
Many home buyers will stumble upon the ever-growing community of Cedar Park. In 2010, just under 50,000 people called Cedar Park home, but by 2017, the population has climbed to more than 75,000 people. The population growth has encouraged development, leaving buyers with opportunities to purchase new construction homes that have all of the 21st century amenities they crave. It's just 16 miles away from Austin, but the property prices are significantly cheaper here. The median sales price of a home in Cedar Park is $364,000.
Whether you want to live in the heart of Austin or you want to seek solace in the comfort of the suburbs, you will need a real estate agent who can guide you through this growing community and competitive market. To learn more about the current market conditions and to discover which community is right for you, contact us today.