Where Are the Best Lunch Spots in Austin, TX?
Posted by Danny Evatt on Tuesday, May 19, 2020 at 4:32 PM
By Danny Evatt / May 19, 2020
Comment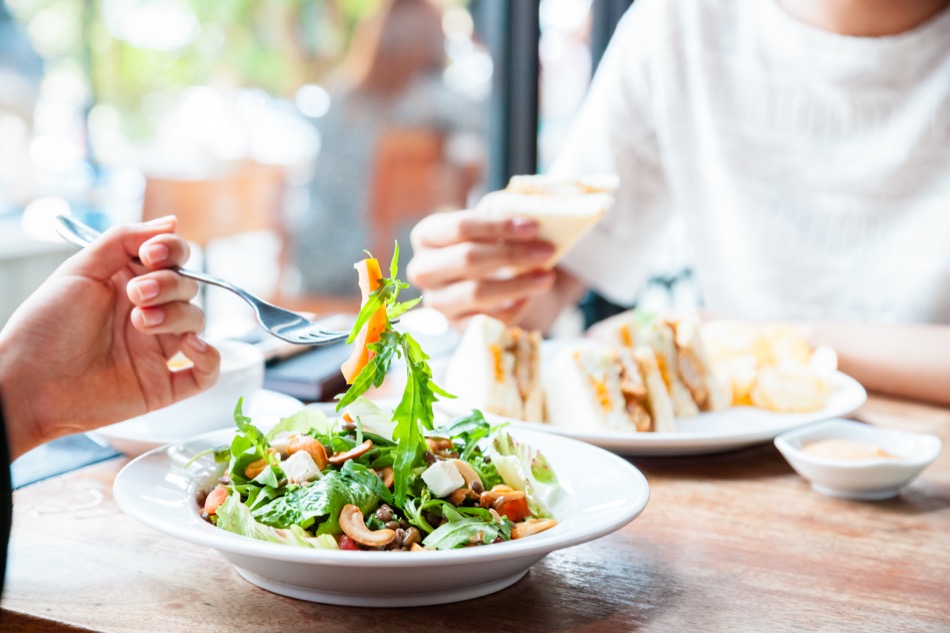 With the incredible variety of local restaurants in Austin, TX, it's hard to pick a favorite - no matter what time of the day (or night!) you're eating. Although it is difficult to narrow down a lunch favorites list in Austin, the goal of this list is to showcase the variety of local restaurants that Austin has to offer for your lunch break. Here are some of the best lunch spots in Austin for your culinary delight.
Magnolia Café
Address: Magnolia Café, 1920 S. Congress Ave, Austin, TX 78704
Magnolia Café has been an Austin staple for over forty years. Beginning as Omelettery West in 1979, one of the co-owners, Kent Cole, decided to start his own venture at the original Lake Austin location after the Omelettery moved to a new space. Cole wanted to create a space that you could bring anybody at any time, whether a post-baseball game lunch stop with the family or 2 a.m. pancakes after a night on the town. Open 24 hours a day, this quirky café encompasses all that old Austin has to offer in decoration and ambience on top of an amazing menu for every taste and every hour of the day. Whether you're looking for Tex-Mex, burgers, brunch, or Italian, Magnolia has got you covered.
Chi'lantro
Address: Chi'lantro, 1509 S Lamar Blvd, Austin, TX 78704
Chi'lantro is one of Austin's most iconic food truck success stories. The man behind the vision, Jae Kim, started Chi'lantro as a food truck back in 2010 with his life savings and a maxed-out credit card. After a rocky initial start, Chi'lantro now has a mix of seven food truck and brick-and-mortar locations across Austin and a successful Shark Tank appearance to its name and hopes of expansion to other Texas cities. Their iconic Mexican-Korean fusion menu features the likes of Chi'Jeu Queso and Chips, Kimchi Fries, and Korean BBQ burritos and tacos.
Titaya's
Address: Commerce Square, 5501 N Lamar Blvd, Austin, TX 78751
Titaya's is an Austin Thai food experience you don't want to miss. The warm, modern interior may come as a surprise from the nondescript exterior, but Titaya's is a hidden gem in Austin's food scene and is ready to welcome any adventurous (or not-so-adventurous) palate. While it's hard to go wrong with any item on their menu, their Pad Kee Mao and Pineapple Fried Rice are a real treat. After your meal, Titaya's also serves a host of classic Thai dishes and desserts like fried banana roll and sticky rice with mango and sweet drinks like iced coffee with condensed milk.
Pueblo Viejo
Address: Pueblo Viejo, 502 Brushy St, Austin, TX 78702
Pueblo Viejo counter may be a little tricky to find since it's located inside the North Door on Brushy, but it's well worth the search for a parking spot. Serving tacos, quesadillas, salads, gorditas, and other popular Mexican dishes at their counter location and two food trucks, Pueblo Viejo is a great Mexican option that perfectly balances quality and speed of service. Make sure to try the various Pueblo Viejo sauces, as they add a lot of personality to the dishes.
It's a good thing that lunch is a daily event, otherwise you would never have the time to try all the great lunch spots in Austin. Hopefully, our recommendations will help you get started on your Austin foodie adventure, whether you're a long-time resident or visitor.