Best Self-Storage Facilities in Austin, TX
Posted by Danny Evatt on Wednesday, December 1, 2021 at 3:00 PM
By Danny Evatt / December 1, 2021
Comment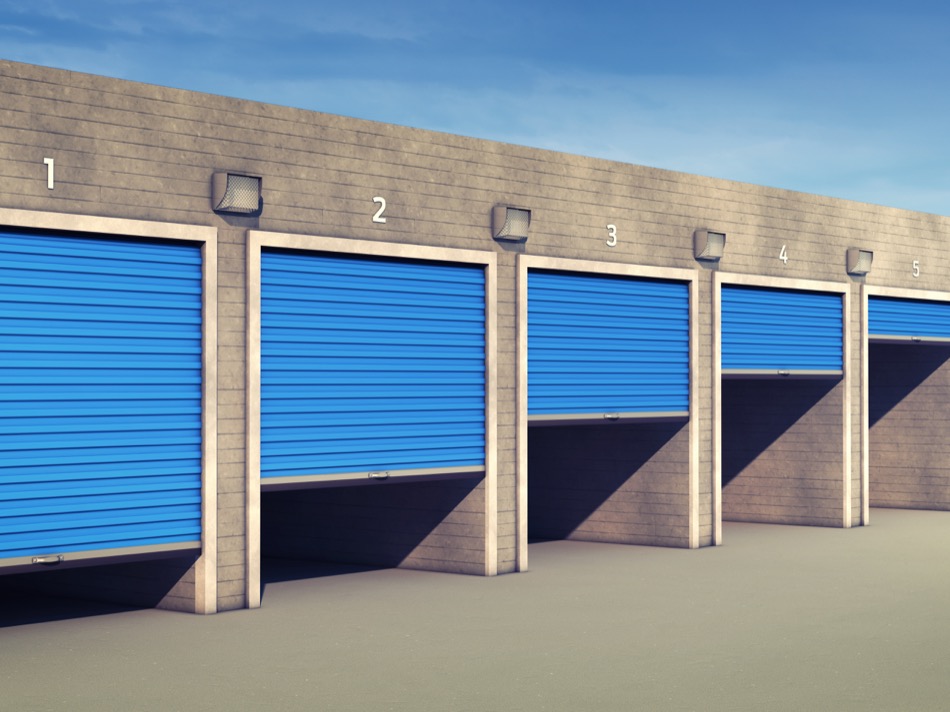 Self-storage facilities in Austin abound, but it is not the best idea to leave your valuables in just any random facility; doing so certainly won't provide renters with greater peace of mind. Whether a little or large space is necessary short or long-term, these top Austin storage options can meet your needs. These are not necessarily the cheapest storage units in Austin but are highly rated.
CubeSmart Self Storage
The nationwide chain CubeSmart has rapidly grown into one of the most popular options for people seeking storage. The company has ample storage space and climate-controlled units in Austin in various sizes to meet home and business owners' needs.
There are also spaces for motorcycle, vehicle storage, ATV, and RV storage, and with tight round-the-clock security and keypad entry gates in place, renters can feel confident their goods will be safe. Most Austin CubeSmart Self Storage locations offer regular discounts, storage protection insurance, short-term equipment loans, and more.
Ben White Mini Storage
Ben White Mini Storage, 405 E Ben White Blvd, Austin, TX 78704 Ben White Mini Storage , because they have the #1 rated customer service in the South Austin area. The company offers highly affordable storage units and has ample climate-controlled spaces to keep items in top condition while stored. Another reason to sign up with Ben White is that they prorate rent and require no deposits or long-term contracts.
Customers appreciate that all units are ground level with convenient drive-up access, eliminating the hassle of stairs or elevators. The site is secured with video surveillance, keypad entrance gates and is well lit to discourage intruders and help patrons see during night visits. On-site management ensures that goods are a top security priority.
Extra Space Storage
Extra Space Storage, 12506 N Lamar Blvd, Austin, TX 78753 Reading their highly praising reviews lends one to believe that this Extra Space Storage location in Austin is a top choice. Touted highly for professional customer service, great rates, and extended access hours (with options for 24/7 access), Extra Space Storage has units to fit most renters' needs. Options include climate control, first-floor access, indoor access, and convenient elevators.
Customers will have access to complimentary moving carts and dollies to navigate their units easily. The site also boasts loading docks, an unusual feature in Austin. Got a big truck? Wide driveway aisles allow ample navigation room for large vehicles. Feel confident that belongings will be safe at Extra Space, as their facility has an on-site manager, private gate access, floor-only access codes, and on-site management.
How to Choose a Place to Store Your Stuff
Of course, there are many places in the Austin area to store your belongings. But, how should you choose the best?
Self-Storage FAQ's
What do you need to store? If you're looking for a place to store some boxes, any self-storage places will do. However, if you have furniture or other large items that need to be stored, you'll want to check the type of units, and the storage unit sizes offered to make sure they are large enough. If you're not sure what size unit to choose, most storage facilities have staff on hand who can help you figure out the square feet that will work best for you.
Is the self-storage facility a multi-story building? You may have trouble getting your furniture or large items up to the unit if it is. And, keeping in mind that if you're using movers, you will be charged by the hour, so all the extra time of going navigating stairs or elevators will cost more.
Do they have drive-up units available? Drive-up units offer the most convenience, though they may not be climate-controlled. You can unload your belongings right into the unit without having to carry them very far. And this will help with costs when using professional movers too.
How long will you need to store your belongings? Most self-storage places require a minimum of 3 months, but some have shorter terms available. Also, note that for long-term storage, you might want to check to see if there are any special rates if you commit to a longer-term.
What is your budget? Self-storage units can be expensive, so make sure you shop around and find the best deal on rental rates. Some companies also offer the 1st month for free or at a discount.
Do they have online rental and payment options? Most self-storage places have an online unit selection and payment options, so you can pay from any location, set on auto-pay, and never have to worry about being late, or worse, having your belongings show up on Storage Wars!
What type of location are you looking for? You'll want to choose a convenient location, close enough to get to when you need to go in and grab something, but not so close that they're on your way home from work every day.
What are their access hours? What days and times will you be able to access the storage place? Some storage facilities only allow you in during business hours, while others offer 24/7 access. If you have a busy schedule, you'll want to choose one that allows 24-hour access, so you don't have to worry about being inconvenienced.
Do they have climate-controlled storage? If you need to store things like paper products, electronics, or anything else that might be sensitive to temperature changes, make sure it's climate-controlled.
What type of security do they have? Is it fenced off with electronic gate access? Does it have security cameras to help protect your belongings? is the property well-lit? For your peace of mind, make sure you choose a facility that has these types of security features to ensure your belongings will be safe and that you'll be safe when visiting.
Is any insurance available through the storage company? If something should happen to your stuff while you're storing it, some storage facilities will insure it. So, inquire about any insurance the place may offer.
Do they offer a free truck to use? Some locally owned storage unit comes with a free truck to help you move your possessions. Some storage facilities offer this as an introductory special or even give you access to their truck without having to pay for the privilege of using it.
Consider any other amenities they may provide like pest control, flexible payment options, packing supplies, etc. Read reviews about the facility. The internet is full of customer reviews on self-storage facilities, so read up to see what others have experienced.
Once you've considered all of these things, you're ready to start shopping around for the perfect Austin self-storage place for you.
Happy storing!