Be Smart When Buying a Foreclosed Home
Posted by Danny Evatt on Thursday, November 28, 2019 at 3:28 PM
By Danny Evatt / November 28, 2019
Comment
A Foreclosure Does Not Equal a "Good Deal" By Default
With the events of the past few years, it's understandable that the home-buying public equates a "foreclosure" to a "good deal". But the fact is, that a foreclosed home deserves a much higher level of scrutiny - not only in terms of the market value, but also the property's condition.
You should never approach the possible purchase of a foreclosed home as though you are getting a "good deal" - that is unless the numbers truly indicate it is in fact a sound investment, compared to other homes. Always, be smart when buying a foreclosed home!
For informational purposes only. Always consult with a licensed real estate professional before proceeding with any real estate transaction.
Old School Sales Tactics - Do You Have the Patience?
The companies that market foreclosed homes, and the third parties who sell foreclosed home data to the general public, have made a fortune convincing prospective buyers that a foreclosed home is always a fantastic opportunity. Granted, that may be the case quite often - though not nearly as often as buyers assume. However, in my experience, the typical home buyer approaches the foreclosed home market more like a round of Musical Chairs - if they don't get it before someone else snatches it up, they're out of the game. Throw some competition in the mix (whether perceived or real), and buyers are often willing to waive inspection periods and other protective contingencies, just to be the "winning bid."
Assuming the buyer has the patience, I do not have an aversion to bidding wars on a traditional sale (with protective contingencies of course). But on a foreclosure? Sorry... I'm just not going to lead my clients down that path - the risk is too great, and the stress can eat everyone alive. If the buyer is an experienced investor who feels the risk is acceptable - then yes... perhaps. But the average home buyer? Not such a great idea. Or worse, a first-time home buyer? Uh... no.
"Let's Make a Deal" or "Truth or Consequences"
I was inspired to write this post, because of a circumstance we've encountered more than once lately - where our buyer submits an offer on a foreclosed home, only for the listing brokerage to then raise the price. In this specific case, the comparable homes simply did NOT support the asking price. I will add, that THIS offer was after we submitted a lower offer on the SAME home a couple weeks prior, which ended after the seller countered our offer at their original asking price, only to then significantly DECREASE the asking price 3 days later. Thinking that the seller had finally become more "realistic", this price reduction enticed our client to submit a new offer, only to be met by an INCREASE in the asking price three hours later! And round, and round we go... Who want's to put up such shenanigans? Like a game show, quite often it's all just a matter of chance - and the cards are not in your favor.
In this case, it was apparent that the seller and/or the listing brokerage was attempting to start an artificial bidding war by creating a false perception of demand and value. They were hoping another buyer's offer would come in at the new asking price so the seller could then request "highest and best" offers from all parties, of course to once again raise the final price even higher - NONE of which would be supported by the comparable properties! (UPDATE: Sure enough, with supposed multiple offers in play, the "highest and best" request came in the following day.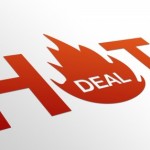 Our buyers ultimately decided to move on. Guess what? That same foreclosed home is STILL FOR SALE a month later! So much for a "multiple offer situation". Unbelievable...)
Yes... of course the listing brokerage has a duty to obtain the highest price possible, and the seller is perfectly in their right by trying to sell for top dollar. But in this case, they are doing nothing more than creating an illusion of value. Seriously, it reminds me of "Let's Make a Deal" - create an atmosphere of scarcity, hype and excitement, where the buyer is salivating in anticipation of seeing "what's behind Door Number Three." This is NOT the way to buy a home!
Researching a Foreclosed Home Before Buying
Foreclosed homes can be purchased at a price lower than the market standard for the area, but this does not always translate into a great deal. It's important to do research before making an offer on a foreclosed home, to include a complete inspection of the property. Homeowners who are facing financial trouble and lose a home to foreclosure are not worried about upkeep and maintenance of the home. Buyers should pay attention to the condition of the home and look for problems that aren't uncovered in a quick walk through. While it can be competitive to find foreclosed upon homes and buyers are anxious to make an offer, it isn't worth it to buy a foreclosed home without an inspection. Research past inspections and get a professional into the home before making an offer to make the most of the deal.
Purchasing a Foreclosure? Be Sure to Compare to Other Homes!
We completely understand being tempted by foreclosed properties; it's very hard to ignore the allure of a "good deal". However, especially if you plan to live in the home, with the help of your agent, you should do your homework by closely comparing the home to others. Don't forget to also add to the price of the home by estimating the required and/or desired repairs and upgrades necessary to bring it in-line with other homes in the neighborhood. It is quite often the case that the repairs and upgrades required will erase any benefits compared to other available homes.
Bottom line... don't get caught-up in the foreclosure hype - be smart! Always perform due diligence prior purchasing a foreclosed home. What may look like an opportunity on the surface, could end up costing you far more money in the long run compared to other homes.
For informational purposes only. Always consult with a licensed real estate professional before proceeding with any real estate transaction.