The Benefits of Homeownership for Millennials
Posted by Danny Evatt on Tuesday, May 19, 2020 at 3:02 PM
By Danny Evatt / May 19, 2020
Comment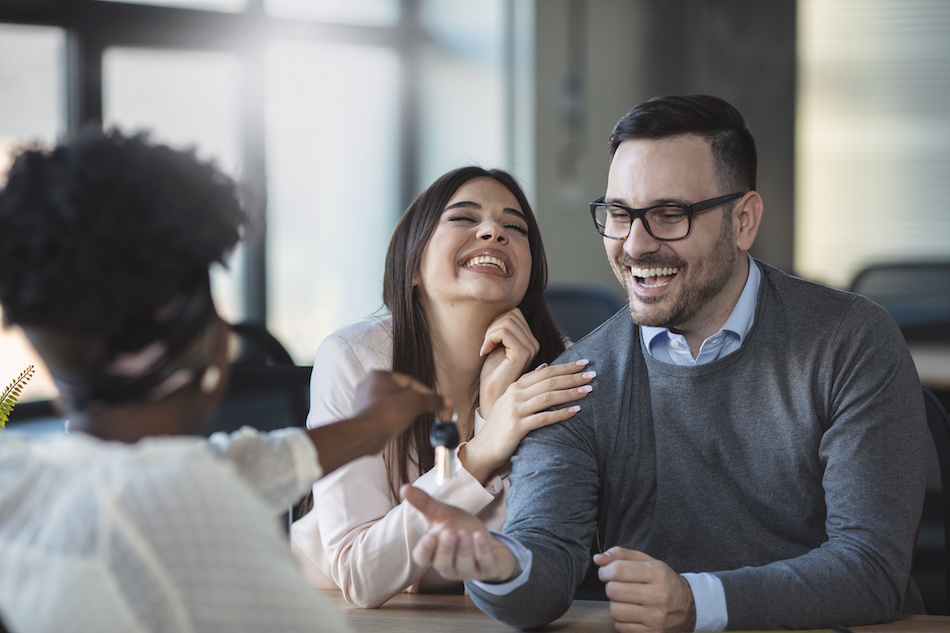 We are now a decade beyond the housing bubble that burst between 2007 and 2008. However, there are still some issues that mitigate home buying accessibility for millennials and Gen Z'ers. Affordability, coupled with the 20% down payment required in the mortgage process by traditional banking institutions, are the primary prohibitive factors for the younger generations deciding whether they're ready to buy their first home.
How Student Loans Affect Home Buying
Additionally, student loan debt and lower credit ratings tend to hamper a steady debt-to-income ratio towards purchasing their first home. However, both generations— particularly millennials—do have the desire to become home owners despite their lack of having enough saved to meet this goal. As such, month after month, Millennials and Gen Z'ers continue to hand over a good portion of their paychecks to landlords. Rather than reaping the benefits of building equity in an appreciable asset, the younger generations are transferring that financial advantage to the home's owner.
The Benefits Millennials Have For Home Buying
From a social standpoint, Millennials are ahead of the curve, although it is a common home buying misconception that they can never buy one. Millennials are known for their generosity and social consciousness, but they're also known to struggle with developing strong financial skills. How can millennials overcome this gap? It's commonly held that taking steps towards buying a home and generating equity is a fundamental path to financial freedom.
Home and land ownership are assets that continue to appreciate in value over time, which is in stark contrast to credit cards and automobiles that provide access to depreciable assets. However, even if you're not yet ready to buy a home, it's prudent to think in terms of your long term financial health as well. And the benefits of home ownership are a part of that holistic equation.
Advantages of Purchasing a Home
There are additional advantages to purchasing a home beyond having equity in an appreciable asset. Taxes are an inevitable requirement of all governmental institutions, and homeownership provides certain tax incentives that help offset your tax bill. Of course, conferring with a licensed tax professional is the best method for determining exactly what can be written off throughout the year.
Another benefit is the greater freedom you have with regard to your personal living arrangement. Landlords restrict what you can and cannot do to the property. Want to paint the walls? You'll need to clear it with your landlord first. Want to adopt a pet? Pet adoption places tend to be wary of adopters who don't own their home, and some even call your landlord directly to make sure that adding a fur baby to the family is acceptable. Freedom is the key concept here.
When is Buying Cheaper Than Renting a Home?
Finally, depending on the area you intend to buy the right home, buying becomes cheaper than renting within a 5- to 10-year time span. Again, the metrics are largely based on the price of the home that you intend to buy—which is in turn dependent on the housing demand within a particular city—in contrast to the going rate for rent in that same area. It's even more achievable when buying a home as a married couple.
But, even if it does take 10 years to yield the financial benefit of buying a home versus renting, you'll still be building equity, which you can turn around and use for access to emergency cash through an equity loan or line of credit. Your home is viewed as prime collateral for asset-based lending. This is not to say that you should dip into your equity for the purpose of taking repeated and lengthy vacations or to spend the money on an impulsive shopping spree.
Using Home Equity to Increase Your Home's Value
Alternatively, equity lines of credit or loans can be used for home improvements, which help to boost the value of your home. The goal here is to reinvest the money into something appreciable or use it in an emergency. You want to offset the lending expenses incurred, such as the annual percentage rate, and continue to build equity that results in a larger payout should you decide to sell the home at a future date. This is crucial when it comes to getting ahead of peers with real estate.
Home buying has definitive pros and cons. However, investing in homeownership provides both financial and lifestyle benefits that eclipse continuing to be a renter in a homeowner's world. See what a real estate agent can do for you today in terms of finding the right home for you, avoiding common mortgage mistakes, and navigating the real estate process.