6 Best Budget-Friendly Flooring Options
Posted by Danny Evatt on Monday, January 13, 2020 at 10:49 AM
By Danny Evatt / January 13, 2020
Comment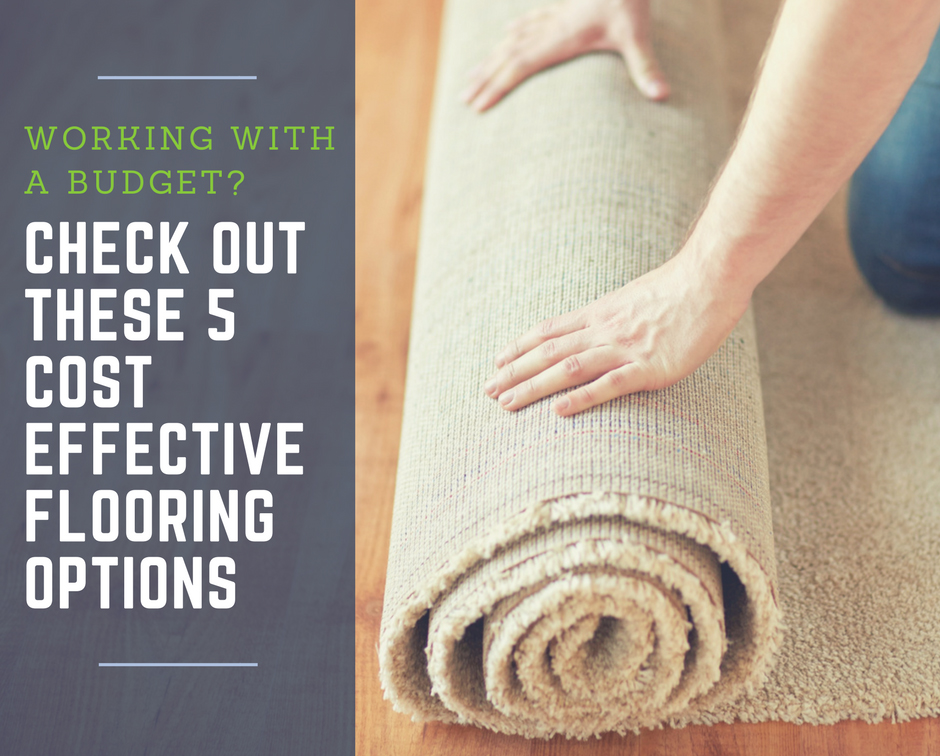 When it comes time to replace a home's flooring, there are a multitude of different options that can suit all needs and preferences. However, it's easy to get overwhelmed by high prices. For those who are working with a budget or just want to be budget-conscious, here are five affordable flooring options to spruce up any home to renovate or sell.
Installing Linoleum Flooring
For homeowners who want a floor that isn't going to require special cleaning to keep it looking it best, linoleum may be a good choice. It's sturdy and low maintenance, and it can even come in just about any style so it can look good in nearly any room. However, linoleum does have a few downfalls, namely that it can be susceptible to water, which means it won't be a good choice for bathrooms, laundry rooms, or anywhere else where there is a lot of moisture.
Linoleum can cost about $2-5 per square foot.
Installing Ceramic Tile Flooring
Tile has always been a popular option for floors because it's so durable and won't scratch easily, and because it resists water, it's one of the best options for bathrooms, laundry rooms, and other areas that may be exposed to water. However, if something does manage to crack the tile, it is difficult to repair.
Ceramic tile can cost as little as $0.50 per square foot, but it's easy to go up to $20 per square foot, so watch out for those price tags.
Installing Carpet Flooring
Always a popular option, carpet has stayed around because it's soft to walk on and versatile. Like other options on this list, carpet comes in a wide array of colors and patterns, and while many people love carpet, it isn't right for everyone. For instance, people with allergies may want to choose a different option because of its tendency to hold in dirt, dander, and other allergens.
Carpet has a wide price range that can go as high as $100 per square foot, but it's easy to find it for around $1-4 per square foot, and the carpet pad for just $0.30-0.60 per square foot.
Installing Laminate Flooring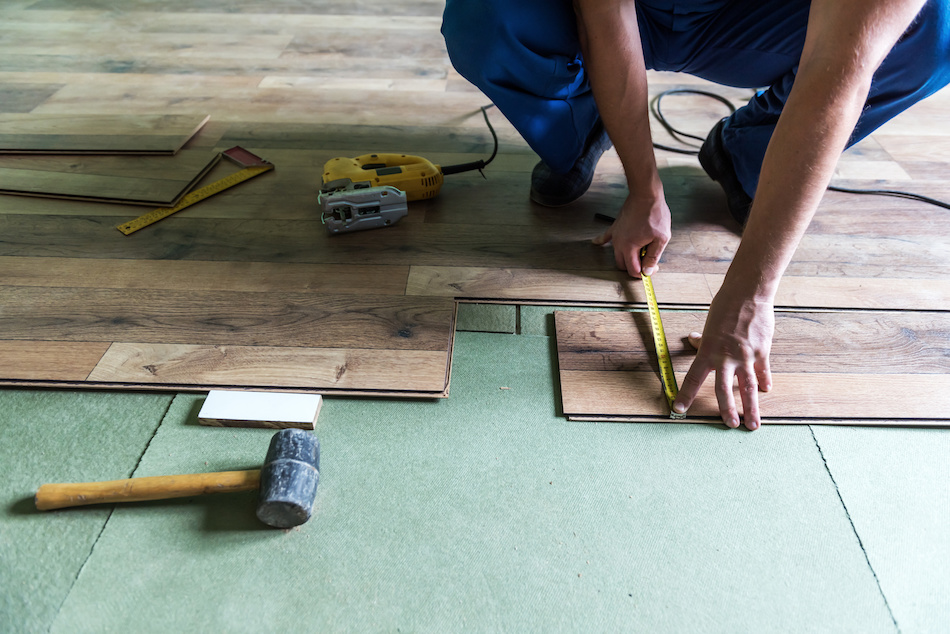 For DIY enthusiasts, laminate is a flooring option that can easily be installed without professional help. Because it's intended to snap together, there's no need for hammers, nails, or even wood glue. Laminate also comes with the added advantage of having the appearance of hardwood, so it can be a good choice for those who love the look of hardwood but not the price tag.
Laminate can cost as little as $1 per square foot, but $2-4 is common.
Installing Vinyl Flooring
For those who like the feel of carpet but not how dirty it can get, vinyl may be a good substitute. Vinyl is soft but easy to clean, so it won't hold in allergens. However, its biggest flaw is that it can be easy to rip and tear when furniture is moved across it. This can also make it a poor choice for homes who have pets or children, as running on it can induce wear quickly.
Vinyl can cost as little as $0.50 per square foot, or as much as $5 per square foot.
Installing Stained Concrete Flooring
Concrete is a surprisingly attractive flooring material to use across any interior space when stained in fun colors. The stain covers the upper surface, creating stunning tones and interesting designs. Homeowners can even have the concrete made to look like marble and other types of natural stone.
When installed by a professional, this budget-friendly flooring material is only $6 to $12 per square foot. Beyond its initial cost, the concrete provides immense value by resisting wear and damage over time. Due to its excellent durability, it can last much longer than many of the other low-cost flooring options, including ceramic tile.
Stained concrete generally costs between $2–4 per foot.
Upgrade Your Home Flooring Today
No matter what sort of home needs a new floor, any of these five low-cost options can be an excellent choice for Round Rock households looking to replace their current flooring. For more insight into the best choice for specific needs, be sure to ask a home improvement professional.