How to Prepare When Buying a Vacation Home
Posted by Danny Evatt on Thursday, December 5, 2019 at 9:01 AM
By Danny Evatt / December 5, 2019
Comment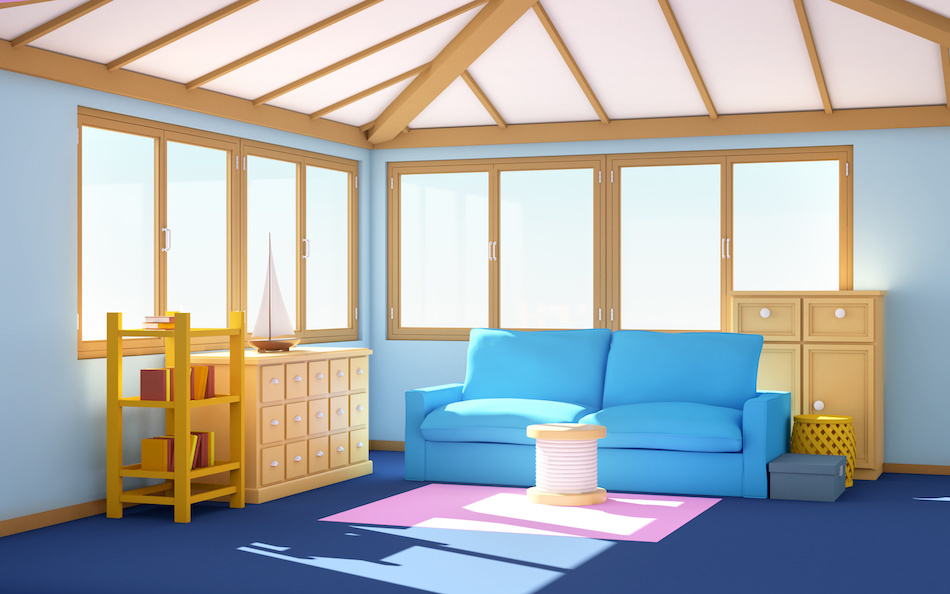 A vacation home can be a practical purchase for a home buyer who spends a lot of time vacationing in one favorite area. Some vacation home owners even rent out their cabin or vacation home while they're not there, in order to pay for the second mortgage. However, buying a vacation home and buying a primary home are very different, and the financing for a second mortgage loan is different as well. This is what home buyers need to know.
For informational purposes only. Always consult with a licensed mortgage professional before proceeding with any real estate transaction.
Understand the Terms of a Vacation Home Mortgage
Vacation home mortgages are not the same as primary home mortgages. Vacation homes present a higher risk for lenders, because if a homeowner is going to default on a mortgage, it's usually not the home where they live. To make this increased risk worthwhile, home buyers must pay more money and meet stricter qualifications.
Larger Down Payment
Home buyers who purchase a primary residence may be able to make a down payment as low as 3.5 percent, and with some loans, home buyers may need to put no money down at all. This is not the case for a vacation home. Buyers who have a very strong application may be able to put down as little as 10 percent for a vacation home, but most lenders will require buyers to put down more.
Higher Interest Rates
Interest rates on a primary residence are usually lower than on a vacation home. Buyers will have to shop around to get the best interest rates possible. Those with a higher credit rating are able to get a better interest rate than those with lower credit scores and weaker credit history.
Budget For Two Homes
Before the buyer can finance a second home, they must be aware of all the ways that a second home can affect their budget. It's not enough to be able to afford a second mortgage. The buyer must also be able to pay for taxes and maintenance on that home. Depending the needs of the home and how far the home is from where the buyer lives, this may mean paying for a maintenance company, cleaning company and landscape company.
Home buyers should rely on income from rent in order to pay for their vacation home, as rental income can vary with the economy and tourism trends. The buyer should be able to afford the home even without rental income.
Moving into the home and furnishing it represent additional costs that the home buyer must be prepared to make. Finally, the buyer must ensure that they are able to afford visits to the home, even while paying for maintenance, upkeep and the mortgage. Many home buyers find it hard to think through all of the budgetary factors when buying a second home, so it helps to talk to a financial advisor before making any decisions.
What to Know About Taxes for Vacation Home Rental Income
When renting out their vacation home more than 15 days throughout the year, homeowners will need to pay taxes on the income gained from that endeavor. They will need to add up the monthly rent paid to them and report the total as rental income.
To reduce their tax burden, they can deduct their expenses, such as:
Mortgage interest
Property taxes
Utility costs
Repairs and maintenance
Property management fees
Homeowners insurance premiums
They can also use depreciation of the property as a deduction to offset their costs.
If they also used the vacation home, they would need to prorate all the costs before deducting them. To prorate their expenses, they simply add up the total number of days they used it as a vacation home and rental. Then, they divide the number of rental days by the total days the home was used personally. With the resulting percentage, they can calculate how much of their expenses to deduct.
Rental income on a vacation home is taxable income, if the home is rented for a certain number of days out of the year. Home buyers must talk to their accountant to determine whether or not they will owe taxes for their rental income and if so, how much. This may affect budgeting, so it's important for home buyers to find out as much as possible when making the budget for their second home.
Contact a Real Estate Professional
Buda home buyers who want more information about buying a vacation home can find out more by talking to a real estate professional. If you're a home buyer who is thinking about buying a second property, contact a reputable real estate agent in your area today.
For informational purposes only. Always consult with a licensed mortgage professional before proceeding with any real estate transaction.