Why Home Buyers Should Consider Cedar Park and Leander
Posted by Danny Evatt on Wednesday, October 23, 2019 at 11:41 AM
By Danny Evatt / October 23, 2019
Comment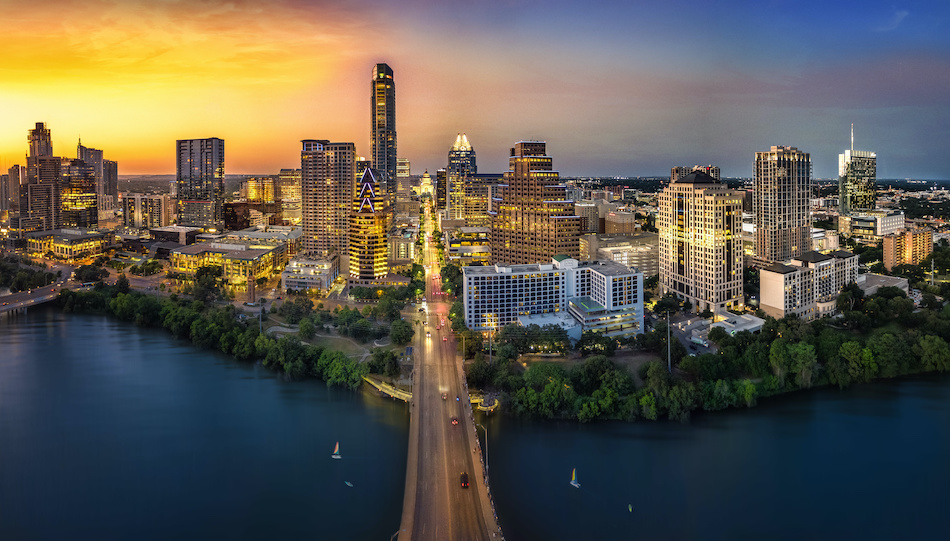 As the summer heat intensifies in Austin, the real estate market is heating up as well. While this is an exciting time to be participating in the market, many home buyers in Austin are finding it daunting to be facing such steep competition for homes. For those who are looking for a great home in a growing market, it's often advantageous to look outside of the city limits. In fact, the suburbs of Cedar Park and Leander are gaining notoriety as the up-and-coming communities in the Austin metropolitan region.
Real Estate Market Conditions in Cedar Park and Leander
Different trends are taking place in Cedar Park and Leander, making them markets for buyers to consider as they look for the right home in Central Texas. According to an article published in the Community Impact Newspaper, the Central Texas Housing Market Report for April 2017 showed a 5.5 percent decrease in home sales in these communities, and the data revealed also highlighted the fact that home prices increased during this time. The median listing price in these two communities is about $300,000, making it an affordable option for many buyers in the area.
For buyers, this presents a unique opportunity to invest in a growing market without facing the incredible competition that is currently taking place in the heart of Austin. People who are looking to get situated before the start of the school year can take their time to find the right home, but still feel confident in their purchase as trends are indicating that values will continue to rise in this region of Texas.
Why Choose Cedar Park?
Located just north of Austin, Cedar Park is a community that attracts new residents as well as tourists. The median price of a home in Cedar Park is about $369,000. There are many luxury, new construction homes available in this community, making it a desirable location for a diverse range of people. A few reasons to consider moving to Cedar Park include:
There are many employment opportunities within Cedar Park itself. The top employers in the community include the Cedar Park Regional Medical Care Center and the National Oilwell Varco.
Residents enjoy the parks and recreation facilities. Strolling through the Cedar Park Sculpture Garden is a favorite pastime of many locals.
It's an affordable place to live. The city's government boasts that it has lowered the property tax rate during the last four years, while still offering residents a high quality of life.
Amenities in Cedar Park
Three major shopping shopping centers, 1800 Ranch, Lakeline Mall, and The Parke, are filled with shops, restaurants and service businesses, but it's the outdoor activities that characterize life in this community. Lake Travis anyone who loves water: fishing, boat rentals, Volente Beach Waterpark, even a 2,000-foot zipline over the lake offer fun and adventure. Hill country railroad tours are a great way to spend a day, and Balcones Canyonlands National Wildlife Refuge is the go-to place for seasonal hunting, wildlife spotting and hiking.
Why Choose Leander?
Also located north of Austin, Leander presents many favorable opportunities for prospective home buyers. It has an average listing price of about $300,000, and is also known for its new developments filled with gorgeous luxury homes.
Here's a few reasons to consider Leander for your next home:
Residents often connect with one another at community events. When living in Leander, you can enjoy movies in the park, an annual Kite Festival and a springtime egg hunt.
Leander has a strong economy, but it also makes it easy for commuters to get to Austin. It offers a commuter rail system that transports residents straight into the heart of the city.
Its city government is committed to both fiscal responsibility and innovation, helping to ensure that Leander will remain a growing community for the years to come.
Amenities in Leander
Local festivals, including a July 4th Liberty Fest, Bluegrass Festival in September, and traditional Christmas Parade and tree lighting, fill the Leander community calendar. Outdoor movies at Robin Bledsoe Park attract residents on Fridays in the spring and fall, and other local parks offers sports activities and playgrounds.
Easy access to major malls in nearby communities, including Round Rock Premium Outlets and the Georgetown Antique Mall, and an HEB Plus! will satisfy even the most serious shoppers, and Austin restaurants and nightlife are just a short drive away.
Ultimately, making a move in the Austin real estate market requires you to find the right home in the ideal community. By partnering with an experienced real estate agent who specializes in the local area, you will be able to find the space that meets all of your needs. To find out more information about Cedar Park homes for sale and the Leander real estate market, contact us today.