Buyers in Bellevue Prepare For Multiple Offers
Posted by Tony Gilbert on Thursday, February 28, 2013 at 8:48 PM
By Tony Gilbert / February 28, 2013
Comment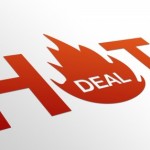 The Bellevue real estate market is hot! While Bellevue has always enjoyed a healthier housing market compared to other cities on Seattle's Eastside, if you're a Bellevue home buyer today looking in the most common price ranges, you have no choice - you MUST be fully prepared.
it's best to assume you will encounter multiple-offer situationson almost any home in reasonable condition, and plan accordingly.
Updated Bellevue Homes in Very High Demand
There's a pent-up demand for even minimally updated homes in most Bellevue neighborhoods. But, if a home has been updated to a large degree, especially if it's located in a sought-after Bellevue neighborhood such as Somerset, Lake Hills, Whispering Heights or Cherry Crest, one can expect several offers. In such cases, it's not totally unheard of these days for a well-priced and "perfectly prepared" home in great condition to have 15 to 20 offers or more. So... if you're up for the task, proceed with care and be prepared to do battle with other hopeful Bellevue home buyers! Multiple offer scenarios can be very stressful, and there are a myriad of strategies a real estate agent will recommend to help your offer land on top. While this is not intended to be an exhaustive list, below are a few tips for winning a multiple offer situation.
Multiple Offer Strategies
Pre-Approval:

Be prepared with pre-approval letter from a reputable lender. Working with a lender who has significant experience with underwriting is key. Even better, work with a lender with in-house underwriting and funding, as they're more in-tune with what will be required to get the loan approved. A thorough & reputable lender will ask a lot of questions and request a significant amount of documentation before providing a pre-approval letter. Be cautious of "automated underwriting". A pre-approval letter that is "quick & easy" to obtain, is definitely a cause for concern.

Types of Financing:

Conventional financing with a down-payment of 20% or more, is strongly suggested. (Of course, cash is always king.) A seller will view buyers with "creative" financing arrangements or FHA financing as more "risky" - thus they are almost always at a disadvantage in multiple-offer scenarios because they have less of a chance of closing free of any issues or delays.

Pre-Inspections:

If the seller allows it, give serious consideration to doing a "pre-inspection" - first to determine if you WANT to place an offer. Then, if you're satisfied with the condition of the home, write an offer waiving the inspection contingency. This assumes however, that the sellers and the listing agent anticipated the likelihood of multiple offers, and are willing to hold offers for review at a later date.

Know Your Limits:

After considering the comparables and market conditions, decide how much above the asking price you're comfortable with offering in advance, and hold firm. Don't let a "bidding war", and the inevitable associated emotions, cause you to agree to contract terms you may later regret.

Escalation Clause:

In short, an escalation clause in an offer states that you will be willing to pay

up to

'X' amount, and in increments of a specific amount over a competing offer - like in increments of $1,000 or $5,000. Some people think that escalation clauses are a risky strategy. But in truly competitive markets, an extra thousand dollars or so could be the key to a "winning" offer. As long as you are comfortable with your  pre-determined "cap" (see "Knowing Your Limits" above), in truly hot markets, an escalation clause may be the best way to proceed, and it can be especially attractive when combined with other strong aspects of an offer. And note... the seller must provide proof of the next highest offer in this case.

Higher Earnest Money:

 In Washington State, a seller can only retain 5% as "liquidated damages" in case of a buyer's default. However, an additional earnest money deposit will further show a sign of financial strength, and a firm commitment to complete the deal.

Non-Refundable Earnest Money:

Make a portion of the earnest money a non-refundable deposit, either at mutual acceptance, or in pre-determined stages as the contract matures. This shows you're willing to put more money on the line, even if the deal should fall through due to financing or no other fault of your own.

The Financing Contingency:

Make any financing contingency period as short as your lender is comfortable with - 20 to 30 days, or less if it's at all possible. Waiving the financing contingency is also an option, but it is not advised in the vast majority of cases due to the degree of risk. Waiving the financing contingency is only advised for those who have consulted with an attorney, have exceptional financial resources, and those who are willing to accept the potential risks of not only of losing the earnest money, but facing a potential lawsuit from the seller as well.
Related Links