Buyers Snap-Up New Construction Homes at Issaquah Highlands
Posted by Tony Gilbert on Tuesday, May 29, 2012 at 3:26 PM
By Tony Gilbert / May 29, 2012
Comment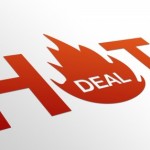 New Home Construction at Issaquah Highlands Takes Off!
For obvious reasons, new construction has been "slow" over the previous few years. But, with a clearly improving housing market in Seattle (most areas of Seattle are seller's markets), combined with a sudden surge in buyer activity and increased new home demand, new home builders at the Issaquah Highlands are clearly paying attention. New home construction and sales activity have increased for all builders, including Camwest, Pulte (Centex) and Polygon Homes.
They're Building Them as Quickly as They Can
In the chart below (for detached single-family new homes only), notice that the during the previous 15 months, the number of "new listings" for new construction homes in the Issaquah Highlands peaked at 12 last July, and pendings (homes under contract) peaked at 10 this past January. From March to April, listings for new construction jumped almost three times, from 11 homes, to 31 listed during April. Moreover, the pending listings also increased dramatically, from only 5, to 20 going under contract. Clearly... the builders can't get them under construction quickly enough, as home buyers are snapping them up.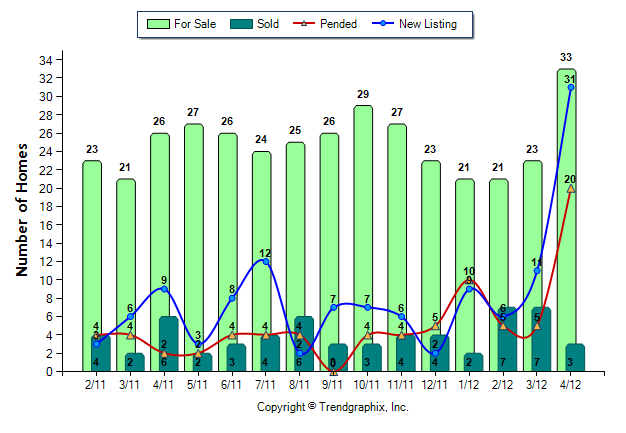 Compared to April of 2011, we've seen a 10-fold increase, with 20 single-family new homes pending during April, compared to only 2 last year. it's important to note, that a large portion of these pending home sales are "pre-sales" - meaning that in some cases, the foundations haven't even been poured yet. This alone speaks to the strong, renewed demand for new homes in the Issaquah Highlands.
 Camwest, Pulte & Polygon Home Builders
Currently, there are three areas of new construction for single-family homes and condos in the Highlands.
Camwest, a Toll Brother's Company, is building both detached single-family homes and townhomes in West Highlands Park, and Highlands Square. Home prices range from the upper $400's, to the mid $600's. Camwest's townhomes base prices range from the upper $200's to the low $400's. This is the closest community to Interstate 90, and is located near the impressive new Swedish Medical Center.
Pulte Homes (previously known as Centex in our area) is building a large new community of townhomes in Sunset Walk in Issaquah Highlands, which is located on NE Park Drive, and is very close to Grand Ridge Elementary. Pulte's townhomes at Sunset Walk range in size from 1460 - 2055 square feet - they currently offer 6 different floor plans. Base prices currently range from $325,000 to $360,000.
Polygon Homes is now building new homes in the Forest Ridge community within the Issaquah Highlands, and is also located near the south end of the master-planned development, with quick access to I-90. With 3 or 4 bedrooms, homes range in size from abt. 1600 to 2800 square feet. Polygon offers theses new homes with 2 car garages, some with daylight basements, and separate backyards. Prices start in the low $400's.
 Use a Buyer's Real Estate Agent for New Homes
When looking at new construction, you should work with a real estate "buyer's agent" who will exclusively represent your interests, and help you through the home buying process. (Be sure to have your agent accompany you on your visits to the sales office.) Most new construction home buyers do not realize that they can (and should) use a traditional real estate agent to serve as their buyer's agent for a new home, just the same as a pre-owned home. In fact, many home builders encourage their buyers to use real estate agents - not only because agents bring them clients, but also because they essentially "partner" with the builder in helping guide buyers through the entire new home building & buying process. This valuable service is free to the home buyer!
Not only can your agent look out for your best interests, but your real estate agent can potentially save you quite a bit of money when buying a new home, particularly when it comes to upgrades and finish-out quality. This makes using a real estate agent to purchase a new construction home a smart decision.
For more information about the new construction homes available in the Issaquah area, or to schedule showings for any other new or resale homes in the Issaquah Highlands community, please call 425-677-5603 - or search Issaquah Highlands new homes for sale now.