Buying A Home For Resale Value
Posted by Danny Evatt on Friday, March 23, 2012 at 3:43 PM
By Danny Evatt / March 23, 2012
Comment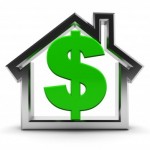 If you're preparing to search for a new home, you'll want to consider two sets of criteria. The first set of criteria defines what you want, and most of all need, for your family to be happy in the home. We've talked about creating your list of, and separating housing wants and needs in previous blog posts.
The elements that contribute to resale value make up the second set of criteria. Unless you are entering retirement and purchasing your very last home, there's a good chance you'll want to sell this one someday - and you'll want to sell for the highest possible price. Make a purchase with the following elements in mind to increase your home's resale potential when it comes time to sell.
Location, Location, Location
You've heard this a million times, because it's true! How close is the property to neighborhood shopping centers and restaurants? How close is it to the freeways or public transit? What's the view like? How about the neighborhood noise level? Does the street have little traffic or tons of it? Even if you don't have children, you should look at homes in neighborhoods within good school districts, as this can dramatically effect resale value. Resale potential is also higher if the property has off-street parking. Consider the condition of the rest of the homes in the neighborhood as well - their value affects the value of your property.
Commute times require special consideration during the home-buying process - it's easy to fall in love with a home, only to find out weeks after moving in, that you've inadvertently added 30 minutes or more to your commute time.
A Well-Designed Floor Plan
These days, many Austin new home buyers like homes with open floor plans, high ceilings, large rooms and lots of light. Larger master bedrooms, master baths and kitchens are always popular. Reasonably sized secondary bedrooms are important as well. Total bedrooms should be at least three if not four. In general, the more bathrooms a home has, the better the resale potential. If it's a multi-level home, there should be at least a half bath on the main floor. At minimum, the home should have two bathrooms. Ample storage and closet space, preferably throughout the home, is also important.
Curb Appeal, Landscaping & Maintenance
Buyers usually prefer level driveways and yards. Even if you want a home on a hill, look for a fairly level driveway and a yard where at least a portion is flat. Buyers also find traditional rectangular lots more desirable than oddly shaped ones. If you're buying a single-family property, look for one with a yard, a garden or a patio.
As far as landscaping, generally you're going to pay more if you buy a home with a perfectly landscaped yard. (There's a reason real estate agents always recommend to sellers to spruce-up the curb appeal prior to listing a home for sale - because it works!) Be sure to fully consider moderately landscaped properties, or even that "ugly-duckling." If you've got a good sense of vision, and it's a good lot, you can improve upon it later and benefit from the increase in resale value.
On the opposite side of the spectrum, it's possible to improve your curb appeal too much, so much that it hurts your future resale potential.
While everyone will think your yard is positively gorgeous, they'll may have a difficult time envisoning themselves taking care of it, or having to pay a landscape company to do it for them. So, if you plan to sell in 2-5 years, be careful not to overdo it on the landscaping, unless the improvements are low-maintenance.