Buying a Home Next To Vacant Land
Posted by Danny Evatt on Saturday, December 1, 2012 at 2:24 PM
By Danny Evatt / December 1, 2012
Comment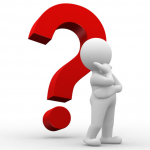 Looking at homes which are adjacent to vacant or nearby undeveloped land? Avoid potentially nasty surprises! Investigate and verify the ownership, zoning and approved use of that land - before you buy.
Case in point... Several years ago I almost purchased a home in Bee Cave, TX (a west Austin suburb) which backed to private land. I appreciated the privacy, and the view was great. Coming from a typical suburban neighborhood, it was VERY tempting to write an offer, and be done with it. I asked my buyer's agent if she knew who owned that land, or what it was going to be used for - she said she didn't know. I later decided against that house. One of the primary reasons I decided against that home, was the uncertainty concerning the status of the vacant land - though I didn't actually research the land behind the house.
5 Years Later... and guess what...
5 years later, and the land behind that home is being cleared for new homes AND the extension of the Bee Cave Parkway - which will be a very busy local road. So... while I didn't "investigate" the ownership and status of that vacant land, my caution & intuition saved me a potential reduction in property value - not to mention, tremendous disappointment.
Check the Emotion at the Door - Be Diligent with Inspections
When buying any home, it's easy to get caught-up in the excitement of the process. Regardless of one's experience in home buying, it's important to stay grounded during the process - and this is especially true just prior to making an offer, and during the inspection and/or "option" period.
While inspection contingencies are often "subjective" (requiring no evidence of needed repairs or defects to terminate a contract) in many parts of the country, many home buying contracts may also contain a "Neighborhood Review" or other contingency option. Unless a buyer is in a potentially competitive situation, we typically recommend combining these contingencies for the greatest level of protection and flexibility. Be sure to have your agent to explain the types of protective contingencies, and how they may relate to each other.
Yes, It's Such a Private Backyard - For Now
When viewing homes adjacent to vacant land, rather than becoming enamoured with the vast open space behind the house, buyers should use a critical eye instead... envisioning the back of another house, an apartment complex, a shopping center, or busy road. Yes... it could be a "forever green" greenbelt or other permanent buffer zone... but it could also turn out to be land owned by commercial developer, a utility or mining company. So... begin by asking questions of your own buyer's agent, in addition to the builder's sales office, in case of new construction.
But, don't rely solely on what one person tells you! In most states, for obvious reasons, including liability concerns, an agent (representing the buyer or seller), doesn't have the duty to "investigate" any property. While any agent MUST disclose "known defects" - this typically only applies to that specific property. Therefore, you must ALSO protect your own interests by investigating to your sole satisfaction.
Research County Records & Ask Neighbors
In most areas, researching a property further may be as simple as reviewing county records online to see who owns the property, and what type of use the land is zoned for. If that's not satisfactory, then we also suggest asking other homeowners in the area - which can be the number one resource, as you'll also get "opinions" rather than just the basic facts. Also consider stopping by local businesses to see if they have any insight - but please... buy something while you're visiting. :)
Regardless of the methods... don't be shy about thoroughly researching a property and asking questions! Always be diligent in the home buying process, and be sure to consider current or future impacts of any vacant land or otherwise undeveloped parcels of land around the home.