Eastside Buyers - Potentially Save Thousands This Spring With Our Top Home Buyer Tips
Posted by Tony Gilbert on Wednesday, January 15, 2014 at 2:42 PM
By Tony Gilbert / January 15, 2014
Comment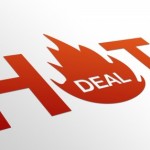 Whether a home buyer is new to Washington state or not, it is very common for prospective buyers to not only have "sticker shock" where Eastside home prices are concerned, but they're often caught off-guard by how fast they must act - especially in the spring time.
During both the spring of 2012 & 2013, home inventory plummeted as pending sales skyrocketed - there just wasn't enough of to go around. While there are some indications the spring of 2014 may not be quite as hectic, as an Eastside home buyer, you must be fully prepared - otherwise, you risk losing your ideal home to another buyer who was thinking well in advance.
It is incredibly important that our clients have a positive home buying experience! Yes... it's serious business, but it should also be "enjoyable." Here are a few tips we offer to current and future clients considering a home purchase on the Eastside - particularly in the cities of Bellevue, Issaquah, Redmond and Sammamish.
Multiple Offers & Negotiation Spreads
In a seller's market on the Eastside, prepare for multiple offer situations by discussing strategies in advance with your agent. This way you won't be apprehensive, and you'll know your limits - both financially and emotionally, should the situation arise, potentially saving you from any impulsive decisions, and thousands of dollars too. For example, you'll already know the pros and cons of waiving an inspection contingency, and offering additional earnest money - and how doing one or both may impact your chances of securing the "winning offer."
As for negotiations, buyers coming to the Seattle area from other parts of the country should know that the spread for price negotiations in the Seattle market is typically much smaller than elsewhere. For example, while it's quite common to receive offers of 8-10% under asking to begin negotiations for a home in Austin, Texas, this would be considered a "lowball" offer in most Eastside Seattle areas - which risks killing a potential deal. Generally speaking, the higher the price bracket, the greater the spread for possible negotiations - assuming of course, it's not a brand new listing or multiple offer situation. As of the date of this post, most resale homes on the Eastside were selling between 98-102% of list price.
Research Eastside Communities Thoroughly
Each city on the Eastside has it's own unique character - and a few quirks too. So be sure to perform research before starting the house hunt. Most home buyers are concerned with commuting times, school districts or specific schools, shopping & entertainment, recreational activities - and how all of this may relate to future home values. With this said, when researching on the internet and online forums, keep an objective mindset and review multiple sources, because as we all know, online opinions and statements tend to be exaggerated.
Try Not to Focus on a Single Neighborhood
It's easy to fall in love with a specific neighborhood when first starting the house hunt - for example, the Issaquah Highlands or the Somerset community in Bellevue. We appreciate these communities too (have you seen the views from Somerset?). If you're set on a single community however, you may find yourself not only waiting for months for the right home to come up for sale (or years, in some cases), but you'll also be competing with other buyers - which means paying more. Be sure to look at comparable homes in other areas within a reasonable distance - say 5-10 minutes away. You'll likely be very surprised how much more you can get for the money - again, saving you thousands of dollars!
20 Minutes Can Equal $200K or More!
Home prices on the Eastside are significantly higher than communities to the north or south - and certainly much higher than other parts of the country. Prices can also fluctuate drastically, depending on the location. In fact, I sometimes joke with clients that the potential savings by driving east on I-90 or farther north up I-405 is $10,000 per minute - but it can actually be true!
For example, a "typical" 2000 square foot, 4 bedroom home in Issaquah that is reasonably updated & in good condition will likely be listed at $550,000 or more. A similar home in the heart of Bellevue? Make that $725K and up (or "way" up, if it's closer to downtown Bellevue). However, just 12 minutes to the east of Issaquah, a similarly-sized home in Snoqualmie Ridge may be priced closer to $425K. And, that exact same model home from Snoqualmie would be $525K at Redmond Ridge.
Plan for a Mortgage - Today!
Yes, we know - you're probably tired of hearing this - we're sorry. But, there's a reason home buyers are strongly encouraged to seek professional mortgage advice much sooner than later, and before applying for a mortgage. It's because the lack of doing so is the number one reason buyers either lose their "dream home"-  or they discover to their dismay, that they've pinned all their hopes on a price range they cannot be qualified for - and of course, nothing else will measure-up to their expectations. These problems are easily avoided by connecting with a mortgage professional. Please contact us for a reputable "licensed mortgage advisor" referral.
These are just short summaries of a few of our top tips for buying a home on the Eastside - any one of these topics could easily be expanded upon. Moving to the area soon? Please contact us today for a buyer's consultation over coffee. We're buying!