Buying a Home or Renting - Which is Cheaper?
Posted by Danny Evatt on Tuesday, April 3, 2012 at 3:38 PM
By Danny Evatt / April 3, 2012
Comment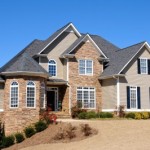 At some point, most renters ponder the wisdom of buying that first home. So when is it time to buy vs. rent?
Buying Is Usually Cheaper Than Renting
Trulia recently examined housing prices, foreclosure activity and job opportunities across the nation. Given the Hutto housing market, it's not too surprising that they found that in 74 percent of the largest metropolitan areas, it's actually cheaper to buy than to rent. Considering today's low interest rates and affordable home prices, first time homebuyers with reasonable credit scores may qualify for 30-year fixed rate mortgages with monthly payments less than what they would pay to rent comparable property. Tax deductions for homeowners make buying even more affordable.
Rents May Rise While a Fixed-Rate Mortgage is Stable
Once you lock in an interest rate on a fixed rate mortgage, your monthly payments will not change (though your homeowner dues, property taxes and insurance will likely fluctuate over time). Rent, on the other hand, may increase every year or even more frequently depending upon the terms of your lease. In many areas of the country, it's not unheard of for rent to increase as much as 10 to 15 percent in any given year. Even if rent in your area is currently lower than a typical mortgage payment, this annual increase will reduce the affordability over time.
However, if you plan to move in less than three years, renting may still be your best option as selling a home takes time, costs money, and you may not be in the home long enough to build up enough equity to cover the cost of the purchase and sale. Another concern for future renters, is inflation. Renters will be significantly impacted due to rising interest rates and home prices - which due to the economy, is quite likely start trending upward at some point during the next 2-5 years. Understandably, landlords will raise rents as vacancy rates dwindle, and the rental market's demand allows (provided rental increases are allowed in the least terms). A homeowner however, will not only enjoy their low intrest rate, but will also have the benefit of the home's appreciation.
Building Equity By Buying Today
As housing markets stabilize, homes will appreciate in value. Granted, home prices do tend to rise and then drop, but homeowners can expect more moderate yet steady appreciation over the long-term.
Eventually, this equity can be used to supplement retirement savings or fund your someone's college education. Renters can never gain equity. Of course, if housing prices were to fall again, they would lose nothing. There are many other benefits to buying, from the freedom to paint your walls whatever color you choose, to filling your home with frisky felines. it's a big decision, but most people feel that owning a home is the best long-term investment they could make.