Buying a Home? Red Flags to Watch Out For
Posted by Danny Evatt on Tuesday, January 7, 2020 at 11:20 AM
By Danny Evatt / January 7, 2020
Comment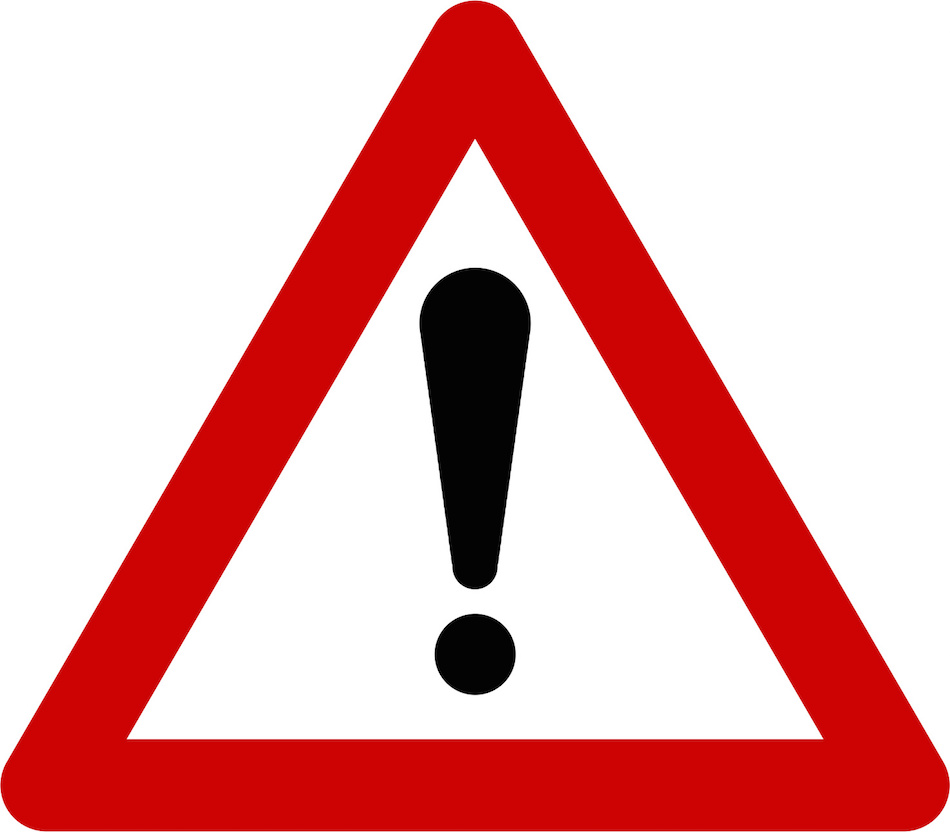 When searching for a new home to buy, many home buyers look for a good layout, nice lighting and lots of storage space. However, in all of the excitement of finding a new home, some people forget to watch for signs of a problem. Knowing the most common red flags can help a home buyer to avoid serious problems when purchasing a home.
Water Damage
Water damage can be indicative of many things, depending on where it's located and where it originates. Water damage on or near the ceiling could be an indication of a roof leak. Near the floor, water damage is more likely a foundation or plumbing leak. Either way, visible water damage is indicative of several red flags including:
A problem with one of the home's major systems.
Roof damage or an older roof in need of replacement.
Poor maintenance practices.
Possible unseen damage beneath the surface.
Water damage underneath the walls and floors can lead to wood rot, pest infestation and mold. Home buyers who see signs of water damage should consult with a home inspector hired by the buyer to find out more. It's best to not totally rely on the seller or their agent for explanations concerning real or potential water damage.
Cracked Foundation
For homes with concrete foundations or pilings, it is natural to see small cracks. Small hairline cracks less than a quarter of an inch wide are a common occurrence that can happen when a home settles.
However, some foundation cracks are not natural. Foundation cracks that take a stair step shape or cracks that are a quarter of an inch or wider could be an indication of a serious problem. These problems are often expensive to repair. Home buyers who notice these problems during an inspection should obtain additional information, including obtaining an inspection from a structural engineer before making an offer.
Sagging or Dirty Roof
A sagging roof could be a sign of a serious structural problem with the home. Often, sagging roofs happen because of leaks and wood rot from the ceiling or roof joints supporting the ceiling of the home. This could be a dangerous and costly problem that might require a total roof replacement. A typical roof replacement can cost between $8,000 and $16,000, so home buyers should get an inspection done early if the home they want has a sagging roof.
A dirty, black or moldy roof could show deferred maintenance. The roof of a home is a great way to determine how a homeowner has cared for a home. In very wet climates, green or brown mold growing on a roof could indicate the owners are not caring for the home. Dark stains, streaks or other markings on a roof could also indicate leaks or other issues for a roof.
Signs of Pests & Infestations
Signs of a mouse infestation or problems with termites are a cause for concern when looking to purchase a new home. Pests can be indicative of bigger issues in the home with maintenance, cleanliness and upkeep. If the infestation is termites, the damage done to the floors, walls or structure of the home can be extensive. When there are signs of rodents or insects, the infestation is probably severe. Understand that once there are signs of insect problems, the damage within the home that you can't see might be too much to overcome in a new purchase.
Poor Water Drainage
Standing water on the property could be an indication of poor drainage. Saturated ground can cause basements to flood and foundations to heave. There are many things that homeowners can do to take care of poor drainage, but if this hasn't been done by the existing homeowner, a home could suffer serious long-term damage.
There's nothing more discouraging for Georgetown home buyers than to fall in love with a home that may have serious problems. If you're a home buyer who wants to purchase a house with these or other red flags, consult with a professional real estate agent and hire a home inspector.