Buying a Seattle Home in a Seller's Market
Posted by Tony Gilbert on Friday, May 18, 2012 at 2:21 AM
By Tony Gilbert / May 18, 2012
Comment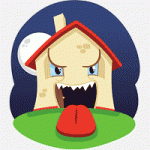 It's a MADHOUSE out there! Okay... not quite, but this is how some home buyers see sellers these days!
The single-family home real estate market in Seattle's Eastside communities has changed dramatically - including in Sammamish, Issaquah, Bellevue, Kirkland and Redmond. What started as a subtle trend in January & February, suddenly took off in March and developed into a full-fledged seller's market, and continues to plow full-steam-ahead in April and May. New listings for homes in "good condition" are selling fast when priced correctly (meaning - at or near market value). Add to that well-chosen updates, immaculate landscaping, great home staging, and a desirable neighborhood, and well... it can become a feeding frenzy with 5-10 offers or more competing for the same home.
Real Estate Reality - The Numbers Don't Lie
Lately, we have worked with several buyers who have been surprised by the real estate market in Seattle's Eastside. Initially, these buyers found our statements regarding the market a bit difficult to swallow - probably assuming we were overstating the pace of the market just to pressure them to "buy now." (Granted, while some real estate agents may operate that way to get a quick sale... we do not.)
When working with homebuyers in ANY real estate market, a good portion of our time is spent discussing current market conditions. it's imperative buyers understand "why" the real estate market is the way it is so they have the correct mindset, and are prepared to act accordingly when they find a home that checks most of their boxes. When starting the home search in a "seller's market," oftentimes this means losing a home (or two) in multiple offer situations, before getting more aggressive.
Potential Sellers are Willing to Wait
As we explain to our clients, it's apparent, that one of the primary reasons for the home inventory shortage in Seattle's Eastside is due to homeowners waiting for the value of their home to increase, at least back to the levels they were when they purchased. In some Eastside Seattle areas, like Sammamish and Bellevue, we have seen single-family home prices recover by 10%-15% from their lows. Farther east, even Snoqualmie home prices have increased a respectable margin.
We understand a homeowner wanting to recover most of their home's value since they purchased. However, by waiting too long, they risk the real possibility of rising interest rates over the next 2-3 years - and beyond. So, assuming they wish to purchase a new home, they may actually SAVE money over time by selling today, and purchasing their new home at much lower interest rate that what may be possible in the future - and qualifying for the loan will be easier today as well. Without getting into a discussion about the world-economy, just note that significantly higher interest rates are likely not too far away from reality.
Some Potential Sellers Can't Move - Right Now
Another reason for the home inventory shortage, is due to credit qualifying standards for home mortgages. With more stringent lending standards in place since the "real estate bust" which started in late 2008, it is much more difficult to qualify for a home mortgage. (In 2004, pretty much any adult with a pulse could qualify - they simply "stated" their income & assets, and signed on the dotted lines.) Thus, the same homeowners who might have "moved-up" to a larger home in 2006 and prior, are now staying put because they can't qualify for a larger home. With fewer resale homes on the market, this means fewer pre-owned homes for potential buyers to choose from (which ironically, also drives up new construction home prices, making a "move-up" even more difficult).
The Result? Rising Home Prices & Multiple Offers
So... we have two competing interests creating a shortage of resale homes -
A.) Home Buyers who qualify for a mortgage, AND who know it's a great time to buy with low interest rates and home values much lower than in previous years... and
B.) Home Owners and potential Sellers who are either content to wait as home prices increase before putting their home on the market - or home owners who would "like" to move-up, but may have trouble qualifying for a new mortgage, and thus may not have a choice but to stay put for a while.
All of this equals rising home prices and multiple-offer situations, both of which can be very frustrating for home buyers, particularly first-time homebuyers.
Advice For Buying in a Seller's Market
Our advice to buyers who find themselves in a "seller's market" is to be fully aware of their finances, know your home-buying wants vs. needs, what you're willing to compromise on, and to be patient, and level-headed - do your best to not make the process so "emotional".
The first priority for buyers in a seller's market is to be CERTAIN you are "pre-approved" before seriously looking at homes. Don't be offended when your agent asks repeatedly if you are pre-approved; they are indeed looking out for your best interests. Secondly, patience and cool heads prevail. Yes, you may find yourself having to make a quick decision; but, if you know you're getting into a seller's market from the start, know your financial position, and you are willing to compromise a bit, you will be well prepared for your next Seattle area home purchase.
In reality, these rules apply in any market, but when home sellers have a choice between multiple offers, it is important to try to look at the process more like a "business transaction". Buy smart, and work with your real estate agent to form an offer strategy so everyone can win.
Related Links