The Most Common Roofing Materials for the Home
Posted by Danny Evatt on Thursday, November 7, 2019 at 6:31 AM
By Danny Evatt / November 7, 2019
Comment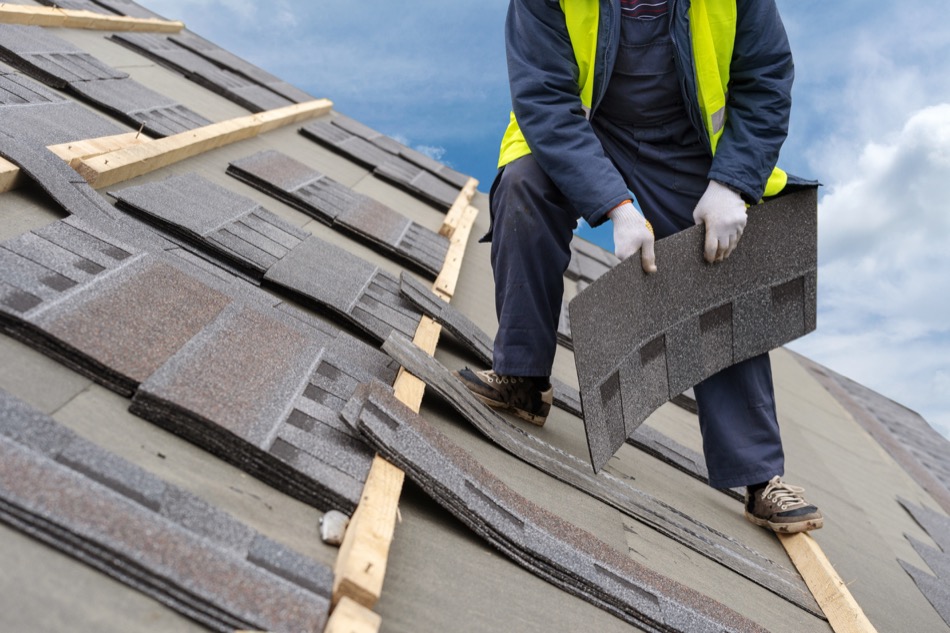 While the whole of the roof is not usually visible to a Bee Cave homeowner, its materials will make a difference to the home and the people who live within it. Along with its effect on the overall style, the roof can protect the home and residents from any natural and man-made threats alike. Learn how the common materials of the roof function over time. Having an idea of each one can make it easier to replace or construct a roof (long before there's an immediate need to).
Metal Roofs
Most people don't think of metal as a common roofing material for a residential structure, but there are reasons why this is slowly starting to change. Modern metal roofs are affordable, durable, and beautiful, making them a smart choice for someone who wants to protect their resale value. Some research reports show that homeowners with metal roofs return as much as 86% of the costs upon resale. Homeowners can also feel confident that their roof can withstand practically any weather. The biggest drawback is its potential to dent (e.g., hailstorms, physical trauma, etc.).
Composite Roofs
Composite roofs are extremely popular on homes, even though the quality of these roofs can truly run the gamut. They can be made primarily from high-quality materials, such as slate, or inexpensive materials, such as tar paper. They can even be made from infamous materials, such as asbestos (as long as represents under 1% of the total composition). Because the roof uses so many types of materials, it's not always easy to identify a solid composite roof against one made from low-grade materials.
Composite roofs can last a homeowner up to half a century, and they require little maintenance and upkeep on the part of the homeowner. However, the lower quality roofs may only be viable for 15 years, so owners should do their homework before choosing one. Homeowners should also be conscious of the formation of moss on the roof, as composite roofs tend to be susceptible to this type of damage.
Wood Roofs
There are a few key points about wood roofs that can help a homeowner choose if it can work for them:
Beauty: If a person closes their eyes and picture the home of the heroine in a fairytale story, chance are, it's a wooden roof on top of a humble cottage. Wood evokes feelings of home, which can be priceless to an owner who appreciates that kind of charm.
Practicality: Wood roofs can increase a homeowner's resale value, and potentially last a quarter of a century.
Maintenance: As gorgeous as wood is, it's also vulnerable to anything from water to insects. Shingles that are damaged will need to be replaced immediately, otherwise, the chances of decay will rise.
Those who would prefer a material that can withstand a little more pressure may want to consider laminated wood. The material costs of a laminated roof may be an intense investment, but it's also relatively easy to install as a DIY project (saving on labor hours) compared to other materials.
Clay Roofs
For strength, durability, and a truly iconic appearance, there is no better material than clay. Manufacturers make these roofing tiles using:
Terracotta
Concrete
Ceramic
No matter their base material, this option is known to last over 100 years and it does not need much maintenance either. Just regular cleaning with a pressure washer is enough to keep the roofline looking good. If any damage occurs, the individual tiles are easily replaced by a skilled expert.
Since this material lasts so long, the upfront cost usually surpasses the other options by far. Without a need for extensive maintenance or prompt replacement, the roof tends to save homeowners money in the end.
Honorable Mentions
From inexpensive options like asphalt to pricier options like slate, homeowners can explore different materials for the unique structure of their home. Builders praise asphalt because of its flexibility. It can mimic the look of a wide variety of other types of roofs, so homeowners can still get the look they want even if they don't have a strong enough budget. Slate and rubber may be a good choice for homes that will undergo extreme weather.
As homeowners begin to whittle down their options for roofing materials, it helps to talk to those in the building industry. Finding an expert either online or in the area can help homeowners get the tips and advice they need for a strong roof over their heads.