Common Steps in the Mortgage Process
Posted by Danny Evatt on Wednesday, May 6, 2020 at 9:23 AM
By Danny Evatt / May 6, 2020
Comment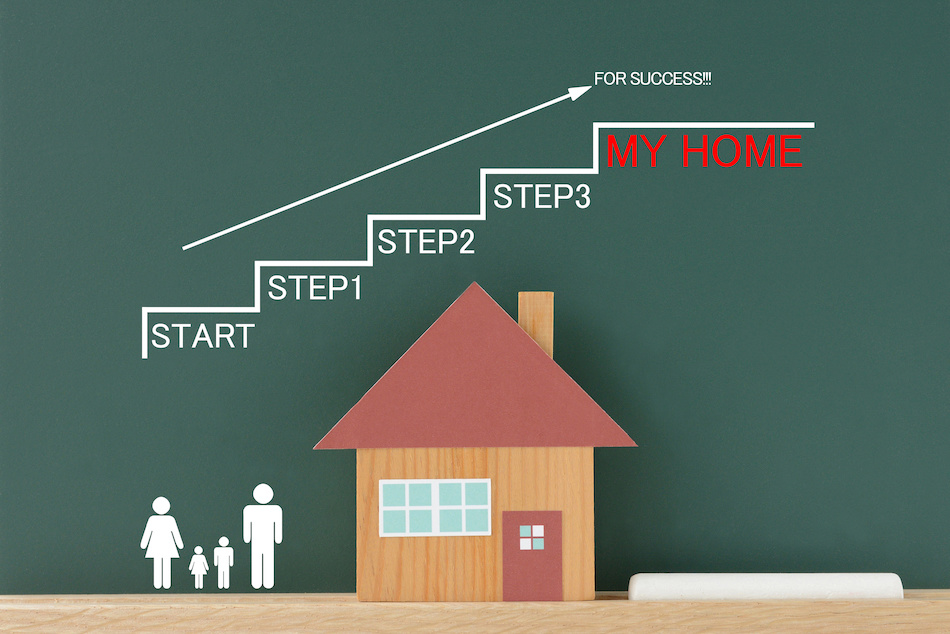 Applying for and receiving a mortgage is a complicated process with many steps behind the scenes, but it can help you get ahead of your peers using real estate for financial security. With a better knowledge of what to expect, buyers can understand why this process takes time, and make individual stages run more smoothly.
The benefits of homeownership for millennials are vast, but a better understanding of the process is critical before starting.
Pre-Qualification vs Pre-Approval
When you're ready to buy a home, one of your first steps is going to be preparing the financials for a mortgage. Getting pre-qualified for a mortgage is not the same as pre-approval, and there's an important distinction. Pre-qualification supposes that an applicant would be approved for a mortgage, given a specific set of circumstances. By comparison, a mortgage pre-approval letter is something that buyers can use in an offer to purchase a home. Unlike pre-qualification, pre-approval requires examination of the documentation the applicant has given to confirm that the interested buyer meets the lender's standards for a mortgage. Although pre-approval isn't a guarantee of funding, it shows that the lender would grant a mortgage, pending a fair home appraisal and assuming that the buyer's financial situation remains the same.
Organizing Financial Documents
The best way for home buyers to speed up the mortgage process is to get all relevant financial documents in order before applying. The less work the lender has to do to locate this information, the faster they can make an offer. Prospective borrowers should gather:
Recent paystubs
Verification of employment or business earnings if applicable
Proof of the amount of debts they have
Bank statements to show assets in reserve
They should also take an updated look at their credit reports and scores to confirm that everything seems to be correct. Be careful to avoid common mortgage mistakes that affect your ability to get a mortgage.
Finding a Home and Making an Offer
Mortgage pre-approval is often a useful task to complete before searching for homes because it gives buyers a very specific range to look for. Buyers are encouraged to look for homes that meet their needs but aren't required to take out the maximum amount they are approved to spend. Making an offer in a hot market can be tricky, especially if the average prices come close to the buyer's maximum limit. Buyers should get expert advice before making an offer that's too high because mortgages are usually dependent on an appraisal that comes close to the agreed-upon sale price.
Mortgage Loan Application
The mortgage application itself can be simple or complicated depending on how much information the buyer has in hand. Applicants who have already gone through the pre-approval process have provided information about their income, debts, and assets. A formal application for a mortgage loan also includes information about the property in question, such as its location, size, sale price, property taxes, homeowners association dues, and the anticipated closing date. The real estate agent can usually provide this data for the lender.
Loan Processing
At first, the lender aims to make sure that all information is collected. Precision in the application is key because the lender can spot and request an explanation for any discrepancies in the application. During loan processing, the lender (or a third party hired by the lender) will confirm that all documentation is present and that the information provided depicts the most accurate picture. Applicants may receive contact during this time to explain inaccuracies or to give more documentation.
Underwriting
The underwriting process is the practical application of the information gained during loan processing. At this time, the lender confirms that the applicant's a good candidate for a mortgage loan based on their credit, debt-to-income ratio, and more, and determines the amount of money they could reasonably afford to pay to buy a home. Most mortgages are guaranteed by a government department like the Federal Housing Administration and the Department of Veterans Affairs, or purchased by government organizations such as Freddie Mac and Fannie Mae. Underwriting ensures that the loan and relevant paperwork conforms to the guidelines of one of these organizations as indicated.
Closing
Although there may be months between mortgage pre-approval and closing, the money isn't a guarantee until the last closing documents have been signed. Before the final offer is made, the lender will make a cursory check to confirm that the borrowers' information has not changed during the buying process. If everything is in order, the lender will make a final offer to the applicant with notes on any factors that may have changed from the original offer. Once the buyer signs this paperwork, the loan is accepted and the lender will provide funds.
The time it takes to get a mortgage ranges from days to weeks depending on the lender and how much time the buyer needs to gather data. When everything is already prepared, the process can move much more rapidly and you can soon find yourself in the right home for you.