4 Common Types of Home Security
Posted by Danny Evatt on Wednesday, November 6, 2019 at 9:12 AM
By Danny Evatt / November 6, 2019
Comment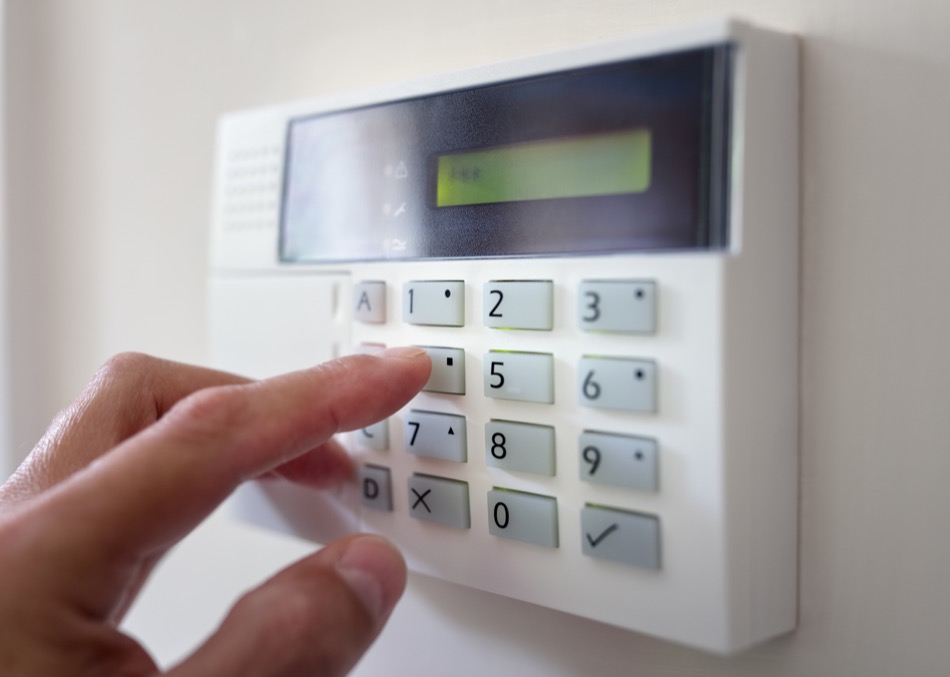 Home security on a property is defined by the personal values of the homeowner, which is why there are a variety of systems available. Whether a person wants to merely lock their doors at night or hire a private 24/7 guard for their home, keep the following points in mind.
Common Sense
Much of a Spicewood home's security is just thinking through potential scenarios. While some criminals are masterminds who will stop at nothing to get into a house, most are just looking for a quick fix. They'll consider how much they can do given the location and condition of the home. For example, are there spots along the lawn that are cloaked in total darkness? Homeowners who install motion lights or place home security system signs in their front lawn (even if a person doesn't have a safety system) can be enough to convince a thief that it's not worth the hassle.
Local Alarms
Local alarms take common sense just one step further. A local alarm uses some type of sensor on the doors and windows that will trigger when the glass or lock is broken. A local alarm only makes noise in an attempt to scare a criminal off—it will not alert any type of police force or security team. The hope with a local alarm is that the neighbors will do the work that a wired alarm would do. They are not recommended for homes that are set far apart from their neighbors or that are located in an area where people may not pay much attention to the alarm.
Wired and Drilled
A wired alarm connects all parts of the home and sends a message to some type of law enforcement team. These alarms can be on the expensive side, and they also require drilling into the home to ensure that all parts are protected by the system. For example, if the sensors aren't properly installed in the home office, a criminal may be able to break in and out of the home without anyone realizing until they come home. These alarm systems are as convenient as they are effective, as homeowners won't have to worry about installing a complicated alarm system.
DIY Security Systems
With many brands coming out with exterior cameras featuring integrated alarms, homeowners can go with a DIY security system if they are willing to put in the legwork. Unlike professional models, these systems must be installed by the homeowner or their contractor. They have to use their knowledge of the property to select the right mounting points and aim the cameras where they are needed most.
DIY security systems also have to be monitored manually using a smartphone app or screen inside the home. If any disturbances arise, household members have to respond to it on their own. When the cameras, alarm, or sensors run out of battery or stop working for any other reason, homeowners have to go investigate that as well. They may need to replace the batteries, solar panels, or cameras themselves to keep the system in good working order.
Mixing the Systems
Companies like SimpliSafe are doing a truly tremendous job at giving their customers a way to construct a security system that's more sophisticated than a DIY solution or local alarms, yet not as involved as a wired alarm. These companies may have packages a person can choose (packages that include 24/7 support from a private security team), or they may offer each piece individually so the homeowner can choose only what they need.
Pros: This option can inevitably be less expensive than a wired alarm without affecting the level of security of the home. It also gives a homeowner a better understanding of how the system works, which can make it easier to identify a problem if and when it occurs.
Drawbacks: Installation for hybrid alarm is certainly more involved than a wired or local alarm. While these companies attempt to make all products as user-friendly as possible, the initial effort can still be substantial. New homeowners, in particular, are likely going to resent the extra work after the stress of buying the home.
Bonuses: Hybrid alarms come with sensors in case of a break-in, but they can also provide full property protection from other events as well. Smart smoke detectors or water sensors can be exactly what homeowners need to catch smoke or water damage before it has a chance to spread.
Listing threats in the order of their likelihood can help a homeowner decide which home security will work best for them. To get started, think about how a thief will look at the home, how water would likely enter the basement, and where smoke would be most likely to form.