Common Uses of Essential Oils Around the House
Posted by Anthony Gilbert on Sunday, August 29, 2021 at 6:47 AM
By Anthony Gilbert / August 29, 2021
Comment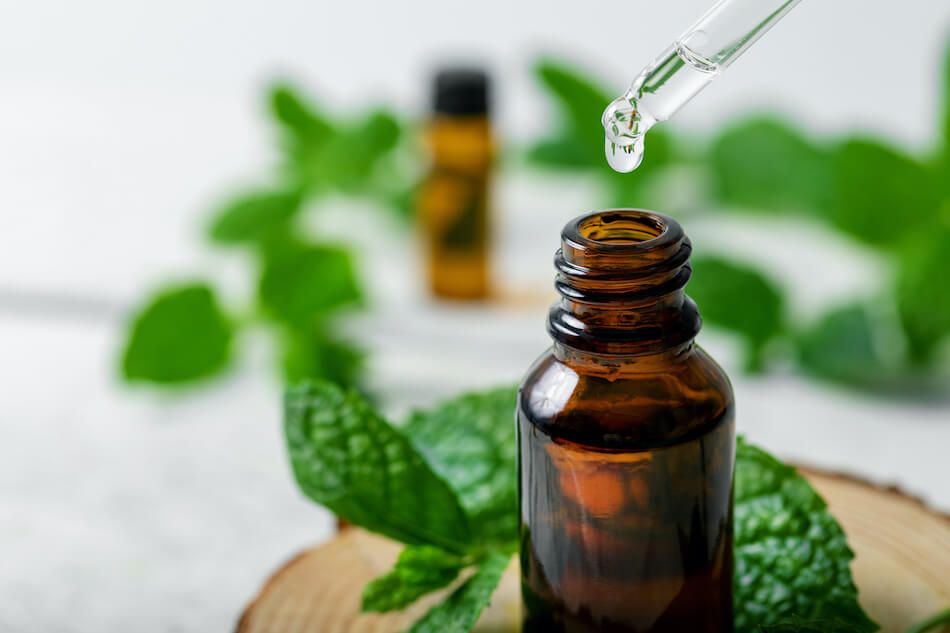 Essential oils are plant extracts that contain potent compounds such as seeds, flowers, herbs, roots, stems, and other natural substances. Thanks to their significant components, essential oils have various benefits that make your home a healthier and more inviting place to spend time.
Undoubtedly, essential oils find a wide application in aromatherapy, making them a prime companion to high-ROI bathroom improvements. When used in bedrooms, they offer a pleasant and soothing scent that eases stress and aids sound sleep.
But the perks of using essential oils in the house don't stop there.
The aromatic liquids are great to include in many household activities, such as cleaning, disinfecting, and deodorizing. Essential oils are one of the best eco-friendly strategies for a green home.
So, we gathered some creative ideas and tips on using these products in your home and experiencing all their benefits. Keep reading to learn all about the uses of essential oils in your home.
Scent Your Home with Essential Oils
Everyone wants to make their home a relaxing sanctuary. But commercial air fresheners contain many toxic compounds dangerous to your health.
So, why not use essential oils instead? Using an oil diffuser can sustain the release of aromatic essential oils throughout your home for long periods.
What if you don't own a diffuser? No worries. There is a range of DIY hacks and ideas on naturally scenting your home with essential oils.
For instance, soak some cotton balls in your favorite essential oils. Tape them to the bottom of chairs, your coffee table, or cabinets, to the back of flower pots, and so on.
There are many other options for spreading the aroma of essential oils in every room, such as combining the effects of diffusers and humidifiers from Air Conditioner Lab. As diffusers do not moisturize the air, the microparticles of essential oils have a more substantial effect when in touch with water particles. Bringing both together is a good idea.
Deodorize Carpets with Essential Oils
Essential oils are great to restore your carpets to their glory. Here are the steps to freshening your carpets with essential oils:
Mix a few drops of your favorite essential oil with a small amount of baking soda
Sprinkle the mixture all over your carpets and let sit for about 20 minutes
Clean the carpets with the vacuum cleaner
Freshen Upholstery & Fabrics with Essential Oils
No matter how often and thoroughly you clean your home, upholstery and other fabrics often get a stale smell over time.
Essential oils are perfect for getting rid of it and spreading a natural and pleasant scent around the rooms. To do so, simply blend ten drops of desired essential oils with 2 cups of filtered water in a spray bottle, combine ten drops of desired essential oils with 2 cups of filtered water in a spray bottle, shake well, and spray the mixture directly on upholstery and other fabrics.
Freshen Air with Essential Oils While Vacuuming
The vacuum cleaner is a great improvised diffuser for dispersing essential oils and their fragrance all around your home while vacuuming.
Soak a cotton ball in preferred essential oils and place it in the vacuum cleaner bag. The essential oil diffused this way not only deodorizes and scents your entire house nicely but also fights air pollutants because of its antibacterial properties.
Clean Toilet & Bathroom with Essential Oils
Essential oils are effective for eliminating all kinds of dirt, even in the bathroom or toilet. To clean the bathroom with essential oils, you'll need to:
Combine ½ cup of vinegar with baking soda and a few drops of lemon essential oil to create a powerful all-natural soap
Use it to scrub all the scum from the toilet, bathtub, sink, shower, and any other surfaces
Disinfect Counters with Essential Oils
"Thanks to their antibacterial, antiviral, and antifungal abilities, essential oils are ideal for including in organic homemade cleaning products," comments Dmitri Kara from London's Fantastic Cleaners. "Prepare a cleaning agent by adding tea tree, orange, or lavender essential oil to a diluted liquid castile soap. It works amazingly for cleaning and disinfecting all kinds of surfaces, such as kitchen and bathroom counters, the dining table, and more."
Improve Dishwasher Performance with Essential Oils
Before using your dishwasher, add a few drops of essential oil to make sure that all dishes come out sparkling clean. The oil also helps get rid of stubborn grease stains.
Citrus essential oils are best when removing grease since lemons are a natural cleaning substance.
Cook with Essential Oils
Essential oils can be a flavorful substitute for many ingredients. As a bonus, they have an extremely long shelf life.
Next time you prepare your favorite sweets, add peppermint essential oil. Lemon or orange essential oils are also perfect to use in various recipes, from sweet to salty.
Clean Fruits & Veggies with Essential Oils
We're sure you're aware of all the germs and toxic pesticides on the surface of fruits and vegetables. And you don't want to put them in your body as you'd do with healthy fast food.
Here's how to treat your products with essential oils to make sure that they are clean and safe enough to consume:
Add a few drops of lemon essential oil to a large bowl of water and soak the fruits and the vegetables for a couple of minutes
Rinse well
Prepare your favorite fruits and vegetables
Protect Your Garden with Essential Oils
Regular care is key to a beautiful yard and increased curb appeal for home sellers. Using essential oils in the garden can deter pests that destroy plants. For organic pest control, combine a few drops of essential oils with water and castile soap. Spray directly on insects to keep your garden healthy.
Keep Bugs Away with Essential Oils
Pests often invade the indoors, too, especially during the summer. Essential oils are a solution to this nuisance, as well. Flies, spiders, rats, and other pests are allergic to most essential oils. That's why they are the perfect organic alternative to cope with pests around your home.
When you see signs of pest infestations at home, you have to act fast. But commercial pest control products contain chemicals harmful not only to your health but to your local ecosystem, as well. Keep pests away with this home remedy:
Combine ½ tsp. alcohol with a few drops of essential oils and distilled water
Pour the mixture into a spray bottle
Spray generously all entryways every couple of days to stop any pests
Get Rid of Pet Odors with Essential Oils
You adore your pet but don't enjoy the odor that often shrouds the entire house? Essential oils help neutralize it completely.
Essential oils combined with water make a great and nice-smelling all-natural product to clean food and water bowls, the litter box, the pet bed, etc.
You can even rub some essential oil between your hands before petting your dog or cat. This way, when you stroke them, they absorb the pleasant fragrance and feel the soothing effects of the oil. Using essential oils is one of the best tips for selling a home with pets.
Remember to always first talk to your vet about which essential oils are safe to use.
Treat Sunburn with Essential Oils
You had a fun beach day but now have a bad sunburn?
Add some pure lavender essential oil to aloe vera gel and apply to the affected areas. Both the oil and the gel have powerful calming properties and can relieve pain fast.
Final Thoughts on Essential Oils
So, essential oils have a broad range of benefits for household use. From sweet smells to natural pest deterrents, essential oils have an essential role in home care.