Controversial Real Estate Topics of 2013 - What You Must Know: AgentMatch
Posted by Tony Gilbert on Sunday, December 29, 2013 at 12:04 PM
By Tony Gilbert / December 29, 2013
1 Comment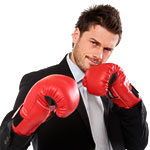 What do real estate agents talk about when we're not busy serving you?

Real estate is anything but "boring." At any given moment, numerous discussions are taking place regarding almost every nuance of the real estate industry - any of which are likely to trigger the hot buttons of agents, many of whom are quite passionate about their profession (yes... that's a good thing.)
Most of these discussions revolve around how agents both obtain and manage their business, topics which may seem innocuous or irrelevant to the average consumer. The fact is however, that the potential changes resulting from these debates have the power to dramatically alter certain aspects of the industry, and ultimately your experiences as a real estate client.
With that in mind, this post is the first in a series, "The Most Controversial Real Estate Topics of 2013 - What You Must Know" as a current or future real estate client.
AgentMatch - The Hottest Topic of 2013
The "AgentMatch" program was an online agent ranking system hosted on Realtor.com®, launched as a pilot program in Las Vegas, Nevada and Boulder, Colorado. According to the creators of the program at Move, Inc. (the operator of the Realtor.com® website), the concept was an effort to help match consumers with real estate agents using an algorithm which was based upon local MLS data, i.e. - an agent's level of production - their numbers of transactions, list to sold price ratio, days on market etc.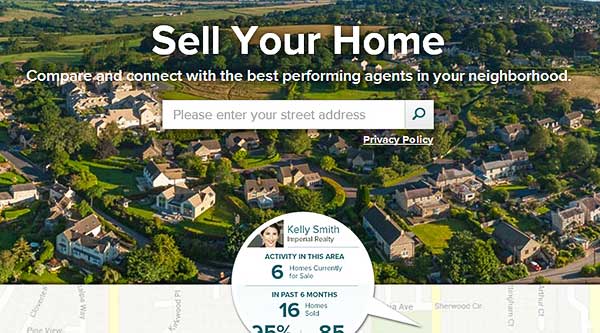 Sounds like a reasonable concept, right? Indeed, numerous surveys indicate that consumers would in fact like to have access to agent performance statistics before hiring an agent to represent them.
Well, when the AgentMatch pilot program hit the real estate social media circles, the reactions were overwhelmingly negative. (AgentMatch was discussed in-depth at Inman News and in Facebook groups. Some of the AgentMatch discussions became "personal".)  In fact, to call the matter "controversial" isn't entirely accurate, as there was a consensus among real estate agents that the data was not only potentially misleading, but the very concept was totally inappropriate for the Realtor.com® website. (Realtor.com® is branded as "the official site of the National Association of real estate agents" - an organization which equally supports all real estate agents, not just those with high production numbers.)
After a few weeks and a literal firestorm of exceptionally harsh criticism from agents and numerous industry experts, the AgentMatch program was shelved by Move, Inc.
While it may appear to be a situation where agents "feared" their production numbers becoming readily visible, this is not the case. Rather, the problem with AgentMatch not only rested with the dependability of MLS data for specific agents, but also the manner in which the data was displayed... not to mention, the "real purpose" of the agent ranking program to begin with.
Complaints About "Agent Match"
In brief, due to the nature of real estate transactions, agent performance statistics are quite often incomplete, and in many cases, grossly inaccurate. To provide just one example, my business partner's transactions are not fully reflected in my own production numbers - yet I often co-manage these transactions by actively serving some of the clients, and I'm responsible for producing the marketing materials. Again - just one personal example.
The actual list of very real shortcomings and potential hazards of using MLS data in a manner such as Agent Match is quite extensive and includes:
agents taking time off for personal reasons (family concerns, illness, etc.)
list to sold price ratios" have nothing to do with the agent, but rather the property & the client's needs & directives
agents who encourage underpricing for a "quick sale" have an advantage
volume is not indicative of an agent's capabilities, but often their own personal marketing
new agents who are fully capable & supported by their firms are unjustly impacted
It's also important to note that the AgentMatch program was a "ranking" system - not a simple "rating" system. Ratings are usually reviews which are written by consumers. While the AgentMatch system did incorporate reviews, the "rankings" were primarily (if not entirely) determined by the algorithm utilizing the MLS data.
AgentMatch Algorithm - Fuzzy Logic?
Obviously, an "algorithm" contains logic and methodologies which are programmed by humans. Thus, many agents (including myself) were concerned that the creators of AgentMatch had more of an interest in website metrics, rather than displaying accurate information. In other words, the incomplete, inaccurate and potentially misleading MLS information would be digested by the algorithm, and then displayed in a compelling user interface in an effort to attract and retain more eye-balls on the website.
(As a side note, contrary to what many believe, the National Association of real estate agents does not operate Realtor.com® - in fact, due to a rather complicated and often misunderstood agreement, the association, and it's membership of real estate agents, have little say in these matters.)
Move, Inc. is a publicly traded company, and understandably has a duty to promote the website to the fullest potential. However, is it "appropriate" to knowingly use agents' highly-flawed and entirely subjective MLS production data to attract and retain more website visitors?
Obviously, without guaranteeing accuracy, such a tool would be useless to consumers - if not harmful. In the end, like many rating and ranking programs, one could easily interpret that the agent with the "best ratings" or highest production was also the most qualified for the job, when in fact, that may not be the case. Indeed, in many cases in the Seattle area, agents with the highest production numbers rarely (if ever) have direct contact with the clients!

AgentMatch doesn't sound like such a hot idea now, does it?
How Does the AgentMatch Ranking System Impact You?
While Agent Match is on-hiatus indefinitely, there are numerous websites which have attempted to utilize MLS data and agent statistics to "match" consumers with agents. What the consumer doesn't realize however, is not only are these statistics likely misleading and/or inaccurate, but unlike AgentMatch, many of these other web sites operate based solely upon a "referral model."
If you choose to work with an agent from such a website, the agent often must pay a very hefty fee to the website operator - typically 30-40% of the commission. To make matters more confusing for consumers, a few of these websites have published agent profiles & transaction information without the agent's knowledge and/or consent. Then, when a consumer tries to connect with that agent, the website contacts the agent and offers them the "lead" - but only if they agree to the referral fee. As a seller, would you be pleased knowing that 30% or more of what you paid to the brokerage ended up being forwarded to a completely unrelated entity - possibly across the country?
How Should You Choose an Agent?
For many reasons, including those discussed here, we strongly recommend good old-fashioned "interviewing" - in person. While it's perfectly reasonable to consider the cost of real estate commissions (by law, all real estate commissions are negotiable), in the end, it's highly likely that your decision will boil down to personalities.
While it also helps to ask friends and neighbors, it's never safe to assume those referrals are a good match for you. Instead, consider agents who seem well-prepared, have good marketing materials in their arsenal, and an agent who has a pleasing personality. After interviewing, trust your instincts, and you should be all set.