Austin, Texas Living Expenses Guide
Posted by Danny Evatt on Thursday, December 29, 2022 at 11:21 AM
By Danny Evatt / December 29, 2022
Comment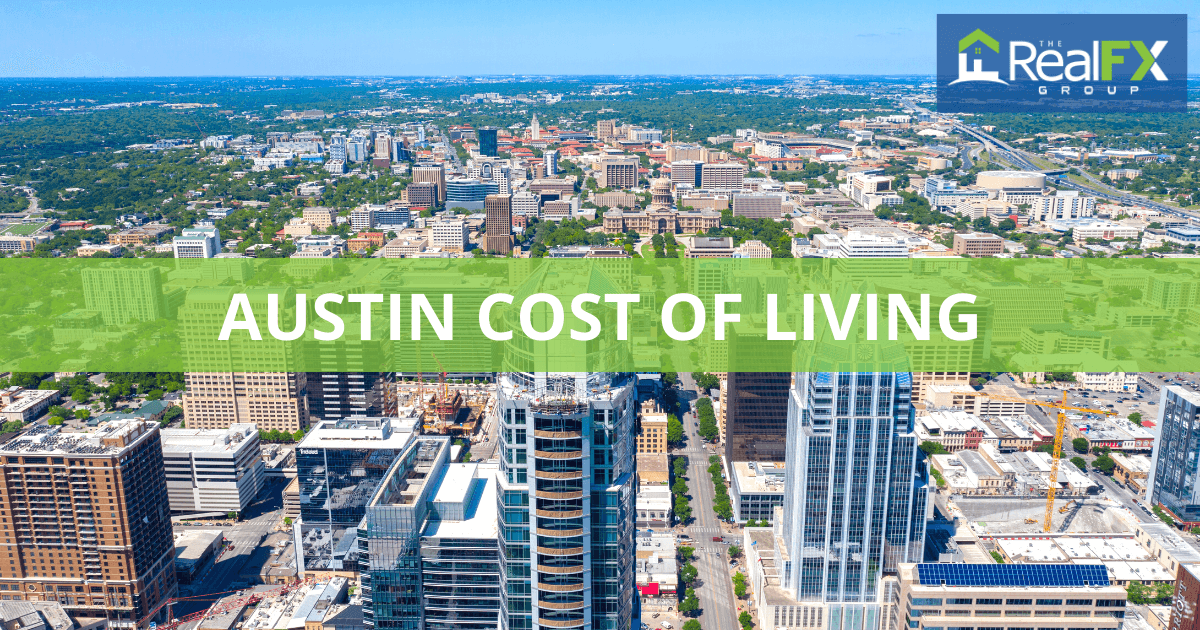 How Much Does it Cost to Live in Austin?
Austin, Texas, is a vibrant hub for arts and technology that has landed it in the rankings for the number one place to live in America time and time again. It's a significant incubator for start-up businesses and entrepreneurs, earning the name "Silicon Hills." Sometimes it seems like people are moving to Austin in droves. Despite all this development, its river, parks, and hiking trails make it easy to enjoy the state's natural beauty, and the emphasis on local business helps it maintain its small-town style.
With all of these draws, what can residents expect in terms of cost of living?
The cost of living and homes for sale in Austin are more expensive than most of Texas and other parts of the U.S., but significantly cheaper than other comparable cities like Los Angeles. While Austin's overall cost of living, housing, and transportation are higher than the rest of Texas and the U.S., its grocery, health care, and utilities are lower.
In a study comparing the cost of living in America's 75 most populous cities, Austin was ranked the 25th most expensive city in 2020, more expensive than Dallas, Houston, and San Antonio. Recent influxes in the population created a rise in the cost of living for Austin residents. Still, Austin leaders attempt to stabilize affordability and traffic issues with new highways, slower speed limits, and new legislation. Keep reading to become an expert on specific factors that influence the cost of living in Austin, Texas.
The Cost of Housing in Austin
Housing prices in Austin are greater than the average housing cost for the U.S. and Texas. Population surges in Austin created an affordability crisis that the city is attempting to combat with new legislation mandating the availability of affordable housing. It is also coping by rapidly expanding available housing to drive down competitive market prices. The cost of housing, of course, depends on the style of the home. New construction homes in Austin are continually developed with hopes of reducing median prices. Meanwhile, waterfront homes in Austin have price tags ranging from $600,000 to upwards of $10 million.
Extremely competitive housing prices are normal for Austin, but 2020 saw an even greater increase. Despite the demands of the past year, mortgage rates are at an all-time low. Though mortgage rates have increased since the housing boom of 2020, they are still below the average at under 3 percent in Austin.
Median Home Prices in Austin
As with most cities, the median cost of homes in Austin can vary significantly and are subject to change quickly. Overall, home prices in Austin have seen a 32% year-over-year increase. Furthermore, the surrounding counties have seen similar price increases. In Austin's Travis County, home prices may start at around $325,000 and go beyond $3.5 million. Cedar Park houses for sale will cost between $300,000 and $1.2 million; homes for sale in Round Rock range from $200,000 to $1.5 million.
While current trends suggest that median Austin housing prices will stay high in the more populous counties, many cities surrounding Austin still offer low median prices. Nearby cities, including Redwood, Lockhart, and Martindale, have home prices closer to the U.S. average.
Median Rent in Austin
The average rent in Austin is about $1,335 per month. The average cost of homes to rent for different dwellings in the Austin area has increased in the past year. One-bedroom units average at $1,335 per month, whereas two-bedroom rentals cost around $1,650 per month. Three-bedroom rental units average $2,100 per month, and four-bedroom units often cost $2,573 per month. Studio apartments in Downtown Austin are around $1,768 per month. However, studio apartments in neighborhoods outside of Central Austin can be significantly less per month. Austin neighborhoods with low rent include North Austin, Coronado Hills, Heritage Hills, South Manchaca, North Lamar Studio, Georgian, and University Hills. Renters do not have to cover maintenance and repairs, homeowner's insurance, and other costs of homeownership.
Utilities in Austin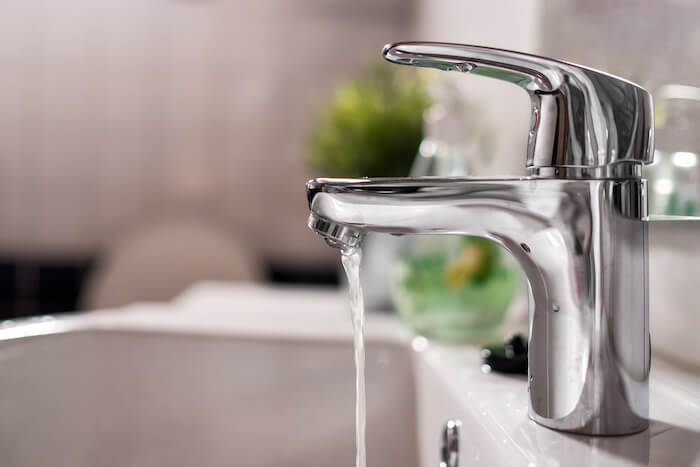 Austin utility prices remain lower than the state and national average by around 12 percent. Austin's average electricity bills are $147.04 per month; water averages $36.74 per month; internet is about $50 per month; phone bills cost around $156.74 per month.
Austin enjoys lower energy costs because of lower kilowatt per hour usage from initiatives spearheaded by Austin Energy.
The Cost of Food in Austin
Austin boasts a vibrant, always-growing food scene. Not only are grocery costs lower than the national average, the variety of restaurants, food trucks, distilleries, and coffee shops could keep a resident satisfied for years to come. Award-winning restaurants freckle the city's landscape, but the humble family-owned fooderies are highly revered among locals.
There is no lack of choice in Austin, including restaurants for all dietary restrictions like vegan and vegetarian and grocery stores for all cultures and culinary expertise. For those residents who want to keep it all-natural, there are even many farmer's markets selling everything from flowers to fresh vegetables to vegan ice cream.
Groceries in Austin
In Austin, low grocery costs save residents money, as the average adult spends only $306 a month on groceries. Though there are chains to choose from with stabilized prices, plenty of stores offer lower costs, and Austin's low sales tax of 6.25% reduces the overall cost. In Austin, cheap grocery stores include H-E-B, The Bee Grocery, MT Supermarket, El Rancho Supermercado, Fiesta Mart, Manpasand Supermarket, Arlan's Market, and Family Dollar.
For essentials at H-E-B, the lowest prices are quite affordable. Milk costs $3.38 a gallon, eggs cost $1.29 a dozen, chicken costs $3.08 per pound, ground beef costs $0.23 per ounce, cereal costs $0.98 per box, and toilet paper costs $2.55 per package.
Restaurant Prices in Austin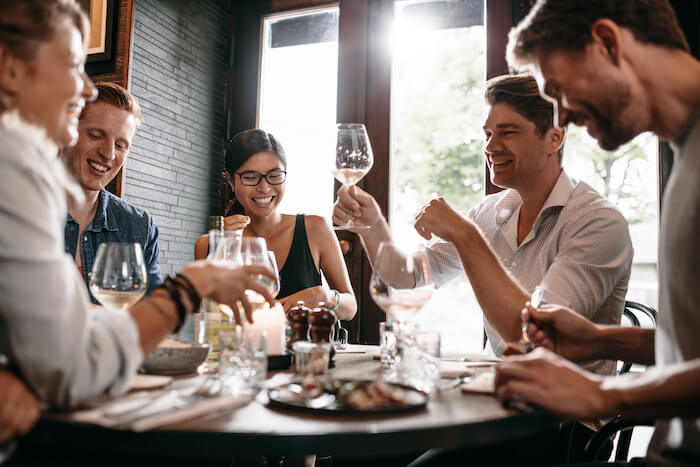 The variety of restaurants in the area means a variety of price points. Chain establishments and fast-food restaurants are on par with national costs in Austin, but prices will vary among mid-range casual and upper-range fine dining restaurants.
The cost of a burger at fast-food restaurants in Austin:
P. Terry's - $2.65
Culver's - $3.59
Dairy Queen - $5.69
Wendy's - $4.79
Whataburger - $4.54
McDonald's - $1.31
The average cost of a meal at the highest-rated mid-range, casual restaurants in Austin:
Patrizi's - $11.43
The Peached Tortilla - $11.87
Irene's - $11.61
Moonshine Grill - $17.38
Hopfield's - $18.39
The average cost of a meal at the highest-rated fine dining restaurants in Austin:
The Capital Grille - $36.15
Fleming's Prime Steakhouse and Winebar - $37.89
Jeffrey's - $59.73
Lenoir - $21.89
Eddie V's Prime Seafood - $38.79
Transportation in Austin
Public transportation in Austin is widely available. There are different options for in-town and across-town transit, and some residents travel by personal vehicle. Because of traffic and the need for well-maintained roads, Austin requires a Transportation User Fee which is basically a tax based on the anticipated traffic levels each type of dwelling generates.
Residential customers pay varying rates per month based on their household type. People who own or rent single-family homes pay around $13 per month; duplex residents pay $11.87 per month; triplex and fourplex residents pay $10.11 per month; townhouse and condo residents pay $10.11 per month; mobile home residents pay $9.06 per month.
Prices for public transportation in Austin are reasonable and varied for every transportation need. The local service bus pass for high-frequency routes runs $41.25 a month, whereas the commuter pass for longer or more out-of-the-way routes is $96.25 a month. Reduced Metro rates are available for people with disabilities. Ridesharing estimates are difficult to calculate, but the best estimate for Uber prices is $2 per mile and Lyft at $1 per mile. There are also many rent-a-bike services.
Those who have personal vehicles can expect to pay higher car insurance rates than the rest of the country. Austin's average cost of car insurance is $979, a nearly 6 percent increase from the state average.
Most of Austin's workforce lives within 10 miles of their workplaces, but commute times still average at around 40 minutes. Gas prices averaging at about $2.61 would cost the average 20mpg car user $52 a month for work-and-back travel, not considering the cost of gas in traffic delays.
Health Care in Austin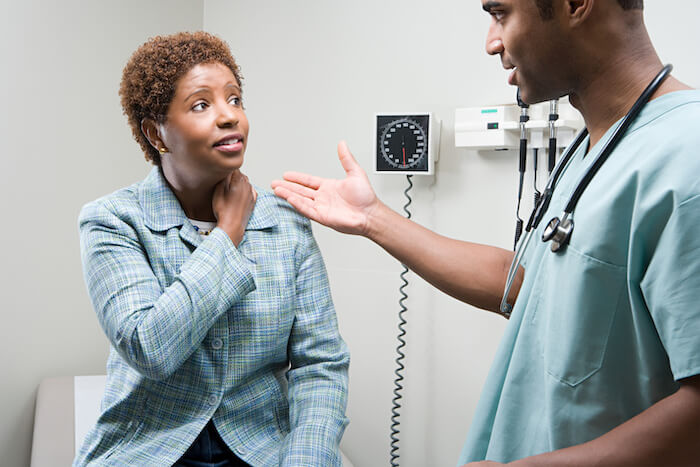 Health care in Austin is 1 percent cheaper than the national average. Still, four Austin hospitals have ranked in the top 100 hospitals in the U.S., and more facilities are being built daily. Austin also has several highly rated dentist offices and veterinary clinics.
On average, one can expect to spend the following approximate amounts for health care: $110.05 per doctor visit, $94.54 per dentist visit, $103.12 an optometrist visit, $438.35 for prescription drugs, and $51.88 for a vet visit.
Insurance premiums should reduce these average costs. Visits to clinicians for routine check-ups with insurance are significantly lower, including doctor's visits as low as $38. Health care premiums for other services will vary based on insurance carriers.
Taking care of pet health is another important consideration. Some affordable vet options for routine visits in the area include ATX Animal Clinic, asking $60 for doctor general wellness visits but discounts new patients at just $50. South Austin Animal Hospital costs $65 for general wellness visits and $226-$265 for full three-year vaccinations, tests, and a wellness check-up. Love Vet Hospital runs $54.50 per visit plus extra charges for medications and x-rays.
Child Care in Austin
The cost of child care in Austin varies from center to center and among different methods. The Child Development Center at UT Austin is one of the most premium child care facilities in the state. Tuition will run around $10,500 a year for an infant.
Prices vary per child and age. Children in diapers, for example, typically have higher childcare costs than ones who are already potty-trained. Children in school, however, have lower childcare costs since they only need care for half the day. Daycare pricing for one infant at Lakeline runs $96 a day, $620 a month at Happy Bunnies, $112 a day at Ashley's Playhouse, and for the Child Care Center of Austin, tuition is $150 a year. Nannies are plentiful in the area for a range of prices from $15 to $35 an hour. Households can save money on childcare by electing to go with a private babysitter or a nanny shared with another family.
Entertainment in Austin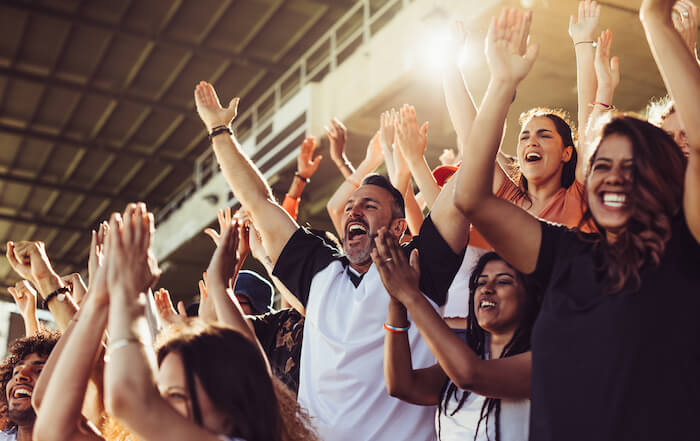 Austin's nightlife and events are a huge portion of its appeal. Live music, museums, parks and gardens, shops, and festivals create a lively entertainment scene, and the costs are as varied. Depending on the occasion, there are options for every budget.
Sporting Events:
Austin Bold FC - $15-$30
Austin FC - $64-$140+
Austin Rugby - $5 at the gate
Austin Spurs - $11-$37
Texas Roller Derby - $15 at the door
University of Texas Longhorns football - $330-$630 season pass
Nightlife:
Esther's Follies Comedy and Music - $40/tier 1 ticket
Cosmic Coffee, Beer, and Garden - $3-$20/drink
The Hideout Theatre Comedy - Free-$5.00
Pete's Dueling Piano Bar - $12 Reservation Required
Concerts/Festivals:
Austin City Limits Festival - $135-$4,000 resale
Blues on the Green - Free
Eastside King's Fest - Free
Free Week - Free
Hot Summer Nights - Free
Parks and Gardens:
Waterloo Floating Water Park - $59/day
Austin Zoo - $15.95/adult and $14.95/student
Zilker Park - Free
Barton Springs Pool - $2-$5
Zilker Botanical Garden - $6
Museums:
Museum of Ice Cream - $39/person
Susanna Dickinson Museum - Free
Blanton Museum of Art - Free-$12
Bullock Texas State History Museum - $13/adult
LBJ Presidential Library - $13/adult
Activities:
Uncharted Adventures: smash room and ax-throwing packages from $30-$600
Scavenger Hunt Adventure - $49/Team
Cota Kart Racing - $35/race
Guided Zipline Tour - $129
Austin Bouldering Project - $18/day
Salaries in Austin
The economy in Austin is widely considered to be strong and quickly growing. Texas, overall, is 39th out of every state at a nearly 7 percent unemployment rate.
The average base salary for Austin residents is approximately $58,888, with an estimated hourly rate of $28.31. The median household income is a bit higher at approximately $80,954. Austin adheres to the national standards for hourly rates with a minimum wage of $7.25 per hour.
The highest paying jobs in Austin are mostly in the technology and medical industries. Chief executives in the area average around $192,630 per year; general physicians earn $191,930 per year; psychiatrists make $162,810 per year; architectural and engineering managers make $159,890 per year; general pediatricians make $158,680 per year.
Additional Considerations About the Cost of Living in Austin
Austin's cost of living is higher than the rest of Texas but lower than many other cities with a similar population and amenities. In exchange for slightly higher-than-average living expenses, people in Austin get to live in a thriving, entertainment-oriented metropolitan area.
The climate in Austin is also a big perk for people who love warm sunny days, as the winter months in Austin are typically mild. On average, Austin receives about 35 inches of rain per year. Thanks to this, Austin residents can enjoy outdoor fun most days of the year.
Austin is also a haven for dog owners. Its many dog parks and walking trails have earned it a spot in America's top five most pet-friendly cities.
Finally, people unfamiliar with the area may ask, "what does 'Keep Austin Weird' mean?" "Keep Austin Weird" is the city's unofficial slogan that reminds residents to support the local businesses and entertainment venues that give the city its unique flair. Although the slogan promotes peculiarity, visitors will find that Austin locals are especially friendly. In fact, Austin was ranked as the fifth friendliest city in America in 2015.
The Cost of Living Pays Off in Austin
There's so much to enjoy in the Austin area. The natural landscape, waterfront homes, naturally fed water parks, hiking trails, and more give Austin a leg-up on other big cities. Running alongside its natural appeal, the nightlife and city enjoyments are prolific. Local beer, coffee, comedy, and limitless other entertainment options could keep anyone satisfied for years to come. Plan a trip today to see why people are flocking to Austin from all over the country.