Austin, TX Cost of Living & Expenses Guide
Posted by Danny Evatt on Wednesday, February 5, 2020 at 11:21 AM
By Danny Evatt / February 5, 2020
Comment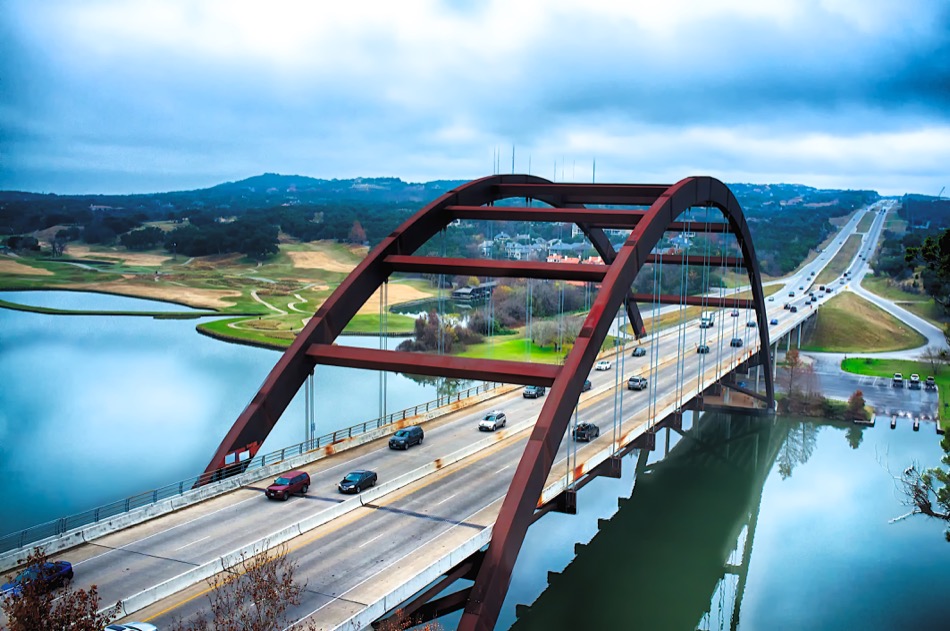 As the capital city of Texas, Austin offers many compelling reasons to call this city home. A gorgeous climate, booming job market, and fun attractions all around are just a few things to love about this region. And people are obviously paying close attention, as they are moving to this area in droves.
In order to make the most of their move, however, it is important for them to look at the cost of living in Austin, Texas. Otherwise, they might not be ready for how much expenses can vary from other places across the United States and beyond. Here's a glimpse at what everyone needs to know before moving to this area.
Housing
Although most cities in Texas have home prices well below the average in the United States, Austin housing costs are much higher. In fact, average home prices in Austin are nearly twenty percent higher at around $369,000. These prices are steadily rising as well, going up as much as four percent each year. This trend is expected to continue in the coming years, as this region attracts more residents.
For those who do not want to buy a home outright, or are not ready to do so, there are many excellent single- and multi-family homes to rent. The cost of rent ranges from $1,100 to $1,700 a month, which is a bit higher than most mortgages for similar properties. Renters do not have to cover maintenance and repairs, homeowner's insurance, and other costs of homeownership, however.
Utilities
Both homeowners and renters alike have several kinds of utility bills to pay each month. They may have to cover the cost of electricity, water, gas, and sewer services, depending on their home style. These utilities come in at just under the average in the US, though it still adds several-hundred dollars more a month to housing costs.
Electricity alone runs about $150 a month on average, with costs rising during the summer months when air conditioning becomes a necessity. If the home uses gas to run the furnace, oven, or other appliances, electricity costs can decrease quite a bit. Gas typically costs between $20 to $50 monthly for medium-sized homes with multiple appliances using that fuel.
For most households, phone bills run about $154, while garbage services only add $25 to the monthly expenses. The water bill greatly depends on usage, though most households spend at least $35 each month.
Groceries
Depending on which Austin stores people shop at, their groceries are anywhere from seven to fifteen percent lower than the national average. On their trips, they may find that apples are around $2 a pound, while bananas are only 50 cents a pound. If they want to pick up five pounds of rice, they will only pay up to $7 for the bag. A dozen eggs will run them about $2.50, while a pound of chicken breast is just $3.50.
When residents are not up to making a meal at home, they can eat at local restaurants for a reasonable price. Fast-food meals are typically under $8 total and a dinner at an inexpensive sit-down restaurant is less than double that at $15 a person. Two people can even dine out at a mid-range restaurant for under $50 and enjoy a three-course meal of their choosing.
Transportation
When covering their transportation costs, residents can expect to pay about ten percent more than the average in the nation. Gas prices are at around $2.40 a gallon and consistently rising. When the weather warms up and the travel season starts, gas prices start to increase even faster, making it more expensive for drivers to get around town.
Of course, the cost of owning a car extends far beyond gas prices alone. Drivers also have to cover maintenance and repairs, including new tires that could run over $1,000 for certain vehicles.
If residents would rather take public transportation to their destinations, they will need to pay $1.25 per ticket. This fare covers just a single ride across the city. When they need to travel to their destination and back again by bus, it is often better for riders to pick up the day pass for $2.50. And if they are taking the bus to and from work each day, then the 31-day pass is usually the best option. That pass will run them just over $41 a month and allows multiple rides each day.
Healthcare
When residents need to go to the doctor, they can do so somewhat affordably in Austin, Texas. Although the cost of procedures varies, the actual visit only costs around $110 when paid in cash. A dentist visit is similarly priced at about $94. For a checkup by an optometrist, they can expect to pay about $103, though that does not include the price of corrective lenses, if needed.
During these visits, the care providers may suggest lab work, treatments, or medications that can drive up healthcare costs considerably. In fact, for many, the average monthly cost of their prescription medications is just under $440.
Childcare
In order to make a living, many households need to factor childcare into their monthly expenses. For just one child to attend daycare for the full day, residents may pay around $1,000 to the care providers. This expense varies according to how much care the child actually needs.
Children in diapers, for example, typically have higher childcare costs than ones who are already potty-trained. Children in school, however, have lower childcare costs since they only need care for half the day. Households can save money on childcare by electing to go with a private babysitter or a nanny shared with another family.
With an understanding of the cost of living in Austin, Texas, it is possible to take a hard look at the budget to see if a move there is in the cards. That way, prospective residents are not caught off guard by the cost differences for housing, transportation, and more.