The Home Seller's Guide to Curb Appeal
Posted by Danny Evatt on Wednesday, August 16, 2017 at 10:56 AM
By Danny Evatt / August 16, 2017
Comment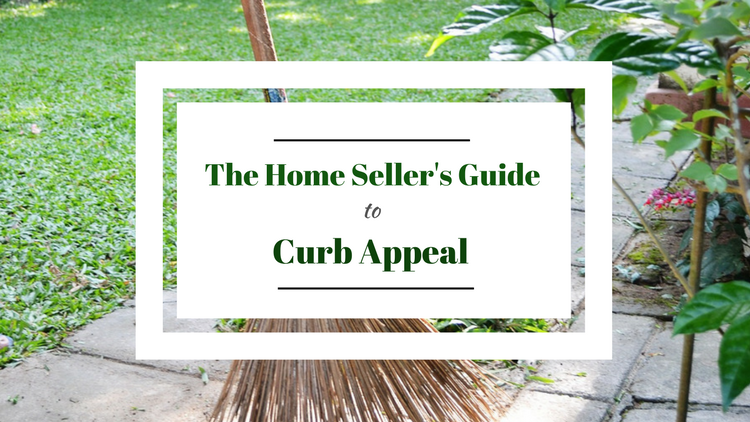 Unless a seller is fortunate enough to have a professional staff of groundskeepers and maintenance personnel, the aspect of curb appeal is something that most homeowners find themselves dealing with in some capacity when deciding to sell their home. Since buyers often equate curb appeal with actual quality and value, sellers who miss the mark when attempting to improve their home's curb appeal may find themselves experiencing depressed levels of buyer interest, longer market times, and lower purchase offers than a comparable home that buyers view more positively.
If you are preparing your home for sale and want to make sure it is as appealing as possible from the curb, the following information can help cure problem areas and maximize a home's appeal in today's real estate market.
Worried About First Impressions? Make Sure to Start With a Clean Slate
Much like when prepping the interior of a home, the lawns, gardens, flowerbeds, outbuildings, and hardscape areas also need to be clean, neat, and clutter-free in order to be attractive from the curb. Some suggestions to help with this include:
keeping lawns mowed and trimmed, making sure to remove or mulch excess grass trimmings or leaves to keep the grass looking healthy and green
feeding and aerating sparse lawns, as well as considering seeding them to help encourage healthy growth
removing weeds from flowerbeds, window boxes, and planters, and replacing any dead or unhealthy plants to keep these areas looking colorful and lush
putting away tools, garden hoses, trash cans, toys, and any excess items that create a cluttered appearance
having wood, cement, or masonry areas, such as porches, decks, driveways, sidewalks, and garage aprons, pressure washed or cleaned in another manner to remove dirt and oil stains and brighten aging surfaces
making sure that exterior surfaces of the home and any outbuildings are in good repair and painted or sided attractively
Failing to Focus? Create Additional Interest to Add Value and Appeal
Even homes that look clean, well-maintained, and clutter-free can lose important curb appeal points if they are viewed as being too plain or generic from the curb – especially in areas with many attractive homes for sale like Lakeway. Sellers who face this problem and want to make their home more memorable to active home buyers can accomplish this by adding one or more focal points to add a spark of interest. Capable of capturing the buyer's eye and being perceived as adding value, relatively inexpensive improvements, such as casual seating areas, fire pits, or an eye-catching landscaping project can spice up curb appeal and make prospective buyers take a second look.
Need Some Welcoming Touches? Small Changes That Add Up on the Curb Appeal Meter
Another way to increase curb appeal is to go the extra mile and add some additional welcoming touches that buyers will notice and appreciate. For instance, adding a bright coat of paint to a dark, dull front door can be very welcoming. Sellers who cannot change the color of their door can still make their existing one more attractive by making sure that the hardware is polished to a shine and the area is highlighted with a colorful basket or pot of flowers.
Homes that are attractive during the day can suddenly seem dark and drab from the curb, especially as the days become shorter this fall. To add vibrancy and interest, homeowners who have this problem can consider installing a few well-placed, inexpensive solar yard lights to frame entry areas or along sidewalks. In addition to making the home seem brighter and cheerier during dusky hours and on overcast days, solar lighting can also make buyers feel safer when viewing the home during the evening hours.
Still Stumped? Get an Expert Opinion
Sellers who face unique curb appeal issues and challenges or those looking for additional tips or advice to make their home look and feel as appealing as possible should discuss the situation with their real estate professional. Because agents work "in the trenches" every day, assisting a wide variety of active real estate buyers, they are primely positioned to know what buyers are looking for and what causes them to lose interest in a particular home.