Ways to Cut Costs Part 1: Quick Cost-Cutting Strategies in Food & Entertainment
Posted by Danny Evatt on Tuesday, March 24, 2020 at 9:24 AM
By Danny Evatt / March 24, 2020
Comment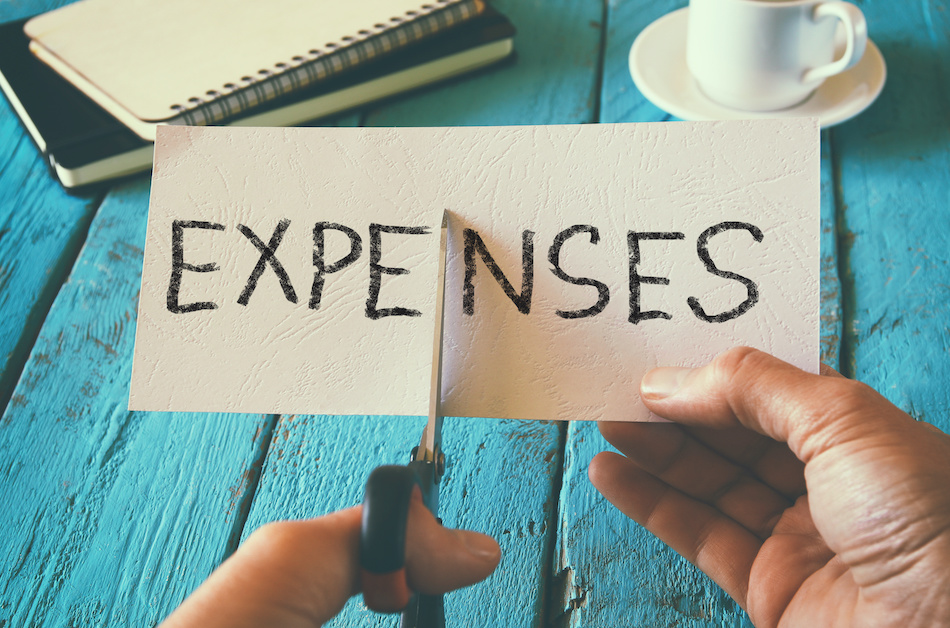 Planning a budget is hard, and it can be frightening to realize that your expenditures exceed your income, or to find that the margin you have isn't enough to achieve your financial goals. This is the first part of a two-part series designed to help find realistic and practical means to cut costs.
PART 1: Food & Entertainment
When creating a budget, it can be daunting figuring out what to eliminate and where to cut back. Whether you're saving for a down payment on a home, or trying to increase your retirement savings, these basic strategies surrounding food and entertainment can help.
Set Spending Limits on Entertainment
There is a certain amount of cross over between entertainment and food, so it is easiest to set spending limits at the start. If there is a concert you are positively dying to attend but ticket prices are mind-boggling, consider foregoing something the month ahead and allocating the money saved to the ticket price. Living within a budget does not mean having to forego something you love; it does mean giving up something less important though.
Lowering your cable cost can be easy. Almost every family has a computer and internet providers have unlimited usage packages as standard offerings. Compare the costs of unlimited internet vs. cable fees; you'll be pleasantly surprised at how much you can save by going digital for TV viewing.
If you have hard copies or internet subscriptions to newspapers or periodicals, review them. How many do you actually read on a sustaining basis? In many cases, the hard copy magazines are available online for less. Even more often, the same content is free of charge through news outlets, or the publication allows a certain number of free downloads per month. Your public library keeps a rolling stock of publications like National Geographic – and it is free. So, cancel as many paid subscriptions as possible.
Food and Eating Out
It might come as a surprise, but there really are some painless ways to save money. Many of them come with immediate and long-term health benefits as well.
Cut back or, better yet, eliminate fast foods from your lifestyle. You will be healthier and feel better.
Pack a salad, leftovers, or a sandwich for lunch. Rather than eating at your desk, plan ahead to have a lunch break with friends when everyone brings their own lunch and sits in a park to get some fresh air, weather permitting.
Dealing with financial stress can encourage eating out or disorganized food choices due to avoiding the problem. Cut costs by crafting a meal plan and using the same ingredients in multiple dishes to save money while keeping the food fresh.
Shopping Habits Revised
Here are some shopping habits that can help you save money in the long run.
Buy Nonperishable Items in Bulk and/or On Sale
While Costco, Sam's Club, and BJs sell memberships, you should take into consideration the outlet's proximity to your home, the amount of storage space you have, and which products you use consistently that are always available before signing up. Your neighborhood Target or Walmart carries the same items. When on sale, the prices are about the same or less than the membership stores.
Buying Food – aka Perishable Items
Coupons no longer involve clipping things out of newspapers or throw-away flyers. Here is a list of the top 5 apps that will help you save.
Coupon Mom is an easy app with downloadable current coupons that can also be accessed on your phone and scanned at checkout.
Ibotta offers monthly rebates as well as coupons for Amazon purchases and purchases from chain stores from Target to Macy's to drugstores and markets. Upload your receipt, and your savings payment comes in cash or self-selected gift cards.
Checkout 51 is focused on supermarket savings. It is very similar to Ibotta with the only difference being the need to have accrued $20 worth of savings to get your refund.
Saving Star is another excellent marketing saver app. Tied to your loyalty cards, payment thresholds are $5 with the option to have your savings sent to your bank account or to your PayPal account.
RetailMeNot, while not food related, might just be your best shopping buddy. With over 50,000 participating retailers, from J. Crew to Amazon, you'll find deals on almost everything. All you need to do is see what coupons are available, decide on your purchase, and scan the coupon from your phone at checkout.
The Best Value Foods to Purchase and Meal Planning
Cooking takes time and it might not be 'your thing,' but planning easy-to-make, nutritious meals and cooking in advance can save you a bundle of cash. If you have a crock pot, cooking can be almost painless. From soups to stews to chicken or chili – just toss it in the crock-pot.
So what are the best budget-friendly foods? Buy seasonal produce when possible – it is fresh and less expensive. Make an effort to plan ahead, have a shopping list, and avoid those spontaneous and often costly extras. Word to the wise: never go to the market when you're hungry!
Some of the most economical, nutritious, and versatile foods to buy are:
Eggs
Beans (bulk buy friendly)
Chicken breasts (bulk buy friendly when on sale)
Peanut butter (bulk buy friendly when on sale)
Potatoes
Onions
Carrots
Spinach
Kale
Salmon: Look for flash frozen salmon on sale and toss a few bags into your freezer.
Shrimp: Look for flash frozen shrimp on sale and toss a few bags into your freezer.
Berries, mango and cherries (fresh or frozen but make sure no added sugar if frozen)
Greek yogurt
Almonds and most other nuts make great snacks and can be purchased in bulk.
Oatmeal (bulk buy friendly when on sale)
Milk (cow or almond although cow milk has far fewer additives)
What you eat and how you entertain yourself is about finding what works for you. Everyone needs to enjoy what they like every now and then, even if you're tight on cash or saving up for a large purchase like buying a home. Finding multiple ways to cut costs can facilitate this while you build savings and pay off debts.
Read the second half of our cutting cost series about cutting home & lifestyle costs here.