Day Trips From Seattle - Places Near Seattle You MUST Visit
Posted by Tony Gilbert on Tuesday, December 24, 2013 at 2:18 PM
By Tony Gilbert / December 24, 2013
Comment
We often work with home buyers who are moving to Seattle from other parts of the country. One aspect of real estate I enjoy the most, is helping relocating buyers become acquainted with the Seattle area - especially when it comes to the best places to visit during their stay. Buyers often need a break from the house hunt, and these day trips are the perfect diversion.
There are truly countless things to do whether you're visiting, or live in the Seattle area which will satisfy nature & city lovers just the same. I fall into the "nature lover" category - so below are my personal Top 3 Places to Visit in the Seattle area. For early risers, these could be lengthy day trips... but I recommend planning an overnight stay.
Mount Rainier National Park
(Seriously... my favorite place on earth!) No trip to Seattle would be complete without visiting the 14,411 foot Mount Rainier which is always covered in glaciers and snow - though the lower elevations are not usually snow-covered in the spring thru early fall. Located about a 3 hour drive from downtown Seattle, via the west-side Nisqually entrance, Mt. Rainier National Park has many sights you won't likely find anywhere else on earth - especially so close to a large metro area.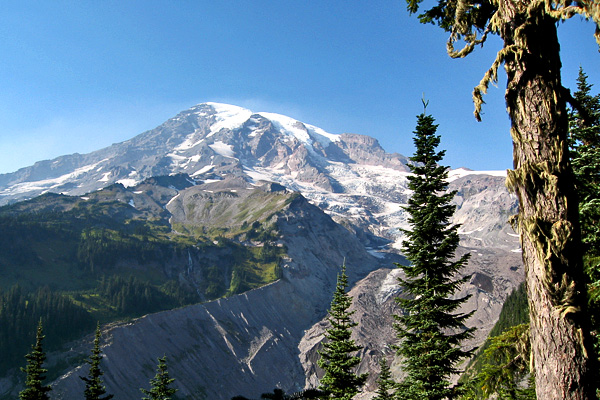 Must see places in the park include the Paradise Visitor Center and recreation area - in fact, you could spend an entire day at Paradise with numerous trails and spectacular visits (including glacier overlooks), and the new Henry M. Jackson Visitor Center. Other stops visitors should make are Narada Falls, The Trail of the Shadows at Longmire, Steven's Canyon (warning... a harrowing drive), Reflection Lakes, Box Canyon and The Grove of the Patriarchs.
Mount Saint Helens National Volcanic Monument
The best destination at Mount St. Helens is the Johnston Ridge Observatory and Visitor's Center, located deep within the original "blast zone" - about 50 miles east of Interstate 90. I've been to Mount St. Helens numerous times over the last 20 years, and honestly... it never gets boring. Most visitors will be fascinated by the experience - especially considering how quickly many areas have recovered from the eruptions so quickly - relatively speaking, of course.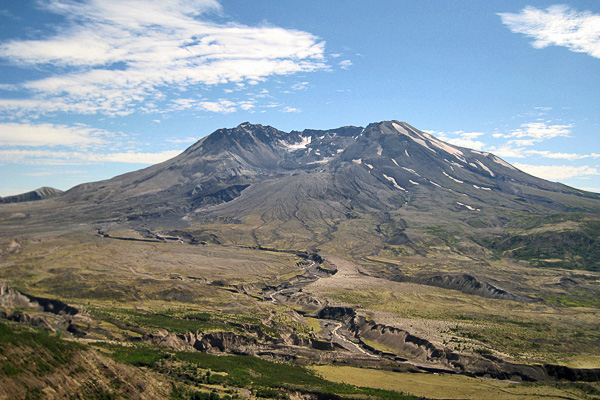 Beyond exploring the Johnston Ridge visitor's center and catching both movies (I recommend staying for both), be sure to also walk along some of the pathways, and visit areas such as Coldwater Lake. The Coldwater Lake area was a barren wasteland of rocks, pumice and ash not that long ago - and is now a tranquil & heavily wooded picnic and boating area!
For longer visits to Mount St. Helens, visitors should also travel to Windy Ridge on the east side of the monument. It's a drive... but worth it, due to the drive thru dense forests, and interpretive stops like the "Old Miner's Car" and Spirit Lake overlook. Also, the route to Windy Ridge gives visitors a rather "shocking" perspective of the devastation from the eruption, as extremely lush forests quite suddenly vanish as you round a few curves in the road.
Victoria, British Columbia
Probably best visited over two days, the capital city of Victoria, B.C. is an incredibly popular place for tourists - especially in the very mild summers. Accessible from Seattle via ferry, or via the "Coho" ferry from Port Angeles (our preference for a two-day trip), Victoria is a tourist mecca, depending on the season. Upon stepping off the ferry, visitors are often greeted by live bagpipes "piping," numerous tour kiosks, street vendors, and a literal cornucopia of gift shops, restaurants and cafes. But, don't be detered... as despite the crowds, the area around the harbor can otherwise be quite enjoyable.
When entering the harbor by ferry, visitors are immediately struck by the formidable architecture of the Fairmont Empress Hotel - a full-service and very popular hotel, rated as one of the top 500 hotels in the world by Conde Nast and Travel & Leisure. A visit to the Empress Hotel isn't complete with "Afternoon Tea" - but be sure to make reservations!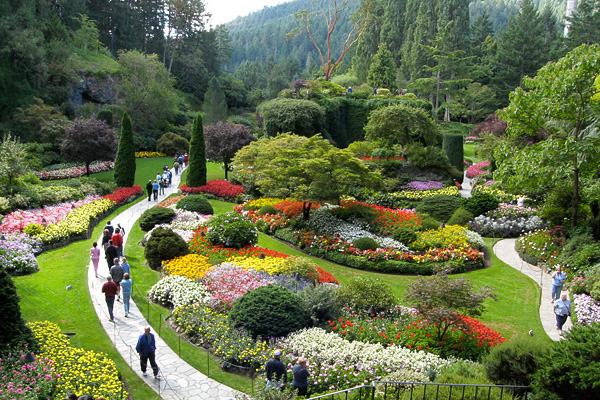 Butchart Gardens
Arguably the most popular destination in Victoria is Butchart Gardens just to the north - which positively cannot be missed. The best time to visit Butchart Gardens (in my opinion) is in August to mid September at the latest, as shortly thereafter, the plantings are changed. I recommend trying to visit Butchart Gardens on a weekday, as the weekend crowds may be overwhelming to some. (Though, it's almost always busy.) Regardless, the gardens are a virtual paradise - an absolute incredible display for most anyone, even if you're not especially interested in gardening. Visitors can purchase tickets to Butchart Gardens, complete with bus transportation, either in advance from several tour operators like Gray Line, or at the kiosks which are usually located in front of the Empress Hotel.
These are just three of the great day trips that you can take from Seattle. Of course, there are many more including Downtown Seattle, the Olympic Peninsula, the San Juan Islands, and plenty more. The area offers many different features for just about any type of visitor.
Moving to Seattle?
If you plan to visit the area soon while searching Seattle homes to purchase, please contact us for more information and suggestions - and of course, we'd love to help you in your new home purchase as well!