Do Not Stay Home During Home Buyer Showings - Big Mistake!
Posted by Danny Evatt on Saturday, December 1, 2012 at 2:22 PM
By Danny Evatt / December 1, 2012
Comment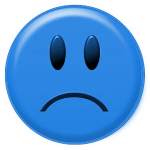 We're all human - we all make mistakes. Selling a home can be one of the most stressful events in our lives - we're most often dealing with people we don't know, while complete strangers are touring and judging our home, and they're often arriving on short notice. Trust me... we get it. We really do.
Part of our job as real estate agents is to mitigate our client's stress level while their home is on the market. In this stage of the home selling process, we're more often 40% agent, 60% psychologist. As you can imagine though, this is easier said than done. With emotions often running high, it's understandable that home sellers can make a few mistakes along the way.
So... this blog post begins our Seller Series - "Big Mistakes - What Not to Do When Selling Your Home."
Big Mistake #1 - Staying Home During Showings
Honestly... this is probably your real estate agent's worst nightmare - and it's REALLY uncomfortable for buyers as well.
For a myriad of good reasons, with the exception of very special circumstances, home sellers should NEVER be present during showings. And, if they do... they need to make themselves scarce.
Don't misinterpret... buyers and sellers don't need to be "afraid" of each other (at least not in most cases). Rather, it's just common courtesy - it's also a cardinal rule of marketing. Just like selling any "product," a home seller WANTS the potential buyers to feel as comfortable as possible, and for them to have a reasonable amount of time to experience the product they may be interested in purchasing.
And yes... when a home is on the market, it is indeed "a product" - it becomes a "house" - not a home. This is one reason why it's important for sellers to start emotionally detaching themselves from the home as soon as possible - preferably in the listing preparation process.
Can We Say "Awkward"?
In the past several weeks, I've had two showings where each homeowner sat on the living room couch the entire time - one pretended to read a magazine. Thankfully in one case, music was playing - in the other case however (with the magazine), it was dead silent, so quiet you could literally hear the hum of the refrigerator throughout most of the house - and each page-turn in that magazine!
Furthermore, the seller coughed a few times, as though to remind us they were in the living room. It was almost as if the seller was "claiming their territory" - and it was pretty obvious they were listening to what little commentary there was from the potential buyers, due to their quick response to one exchange between the buyers.
Fortunately in each case, I was "warned" well in advance by the listing agent that the sellers would be home, and counseled my clients on how to handle the situation - which in short, was to of course politely greet the seller at the door, exchange pleasantries, and then begin the tour - hopefully without the seller following us (that's happened before too). But, despite this effort, the buyers were exceedingly uncomfortable, and literally couldn't wait to get out of the house.
Why Stay Home During Showings?
Some home sellers honestly think they're being helpful in the selling process. They may happily greet the potential buyers at the door and lead them on a personal tour. Some will even bake cookies, and invite the buyers to stick around awhile - and further explain the history of the home. The seller likely thinks they are making the buyers more comfortable by graciously welcoming the buyers into the home, and further by explaining all the details, and answering questions.
While these are all well-intended and polite overtures, in each case, the seller is actually doing more harm than good. For starters, they run the risk of coming across as desperate - or worse, divulging information that could significantly harm their negotiating power. Additionally, by telling "stories" about the home, the buyer will feel as though they are intruding, and that the seller really hasn't "emotionally separated" from the home. Again... it's just awkward.
Bottom Line... Know When to Leave the Home
As a seller, you want buyers to visualize THEMSELVES living in the home. This is difficult enough to do in an occupied home, without the current homeowner being present. Buyers already have the major challenge of seeing past all the personal decor choices, furniture, pictures, children's rooms, closets filled with clothes, and all the other sights, smells and sounds of being in "someone elses house."
So, please do yourself a favor and gracefully exit the home prior to all showings!
Related Links