Do Open Houses Help Sell Houses? We say YES!
Posted by Danny Evatt on Thursday, November 8, 2012 at 2:30 PM
By Danny Evatt / November 8, 2012
Comment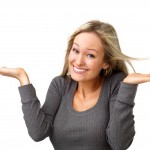 Drive around most towns on weekends, and you'll often seen open house signs.
Most real estate agents and industry experts say that the percentage of homes sold as a direct result of Cedar Park open houses is exceptionally small. However, other agents speak highly of open houses, and depending on the type of home and the price range, we agree that open houses can be a very useful strategy in selling a home.
Accessibility to the Home is Key
No matter the market conditions, getting as many potential buyers into the home can be an important factor in selling it quickly, and at the highest price. Many home buyers tour neighborhoods without the help of an agent (which often isn't a good idea... but that's another topic). And much like any other product, while most home buyers won't admit this, there is definitely an element of "impulse" which comes into play when buying a home. Thus, a home being readily accessible to potential buyers is critical.
There are parts of the country and even in locations within our area that may be in a "seller's market". Unfortunately, because seller's often mistake a seller's market to mean the balance of power is 100% in their favor, this can sometimes result in sellers demanding restrictions be placed on showings - for example, "24 hours notice required", or "no showings between 11am - 3pm", etc. This is a mistake.
Most other aspects of a home being comparable, which home do you think has a better chance of selling; the one available at any time and with occasional open houses, or the one with strict showing instructions? Regardless of market demand, making a home available to potential buyers is critical.
Creating a Neighborhood "Buzz"
Particularly in high-density neighborhoods, open houses often-times attract quite a few neighbors, which can create an element of "buzz" around the listing. And, that's what ALL real estate marketing is about - getting people interested in and talking about the home, in any way possible! This includes holding open houses.
Lately, we've recently had two buyers as a DIRECT result of holding open houses. In one case, the buyer was a nearby resident who didn't realize the home was for sale. In the other case, the buyers happened to see the open house signs and stopped by. While they had been looking at homes for sale in the area, they hadn't yet connected with a real estate agent because they weren't happy with the available homes. (They were judging homes solely based upon the online photos - proof that great photos are critical!).
Might both of these homes sold eventually anyway - to someone? Probably. But... after how much longer on the market, and at what price?
But, Isn't the Agent Just Marketing Themselves?
Many savvy home sellers will ask real estate agents what their opinion is on open houses. Some agents will scoff at the idea of holding an open house, and will tell the home seller that any agent who insists on hosting an open house is doing so ONLY to pick-up new clients, both buyers and sellers. Yes... it's completely true that agents do hope to meet potential clients, but this is true of ALL forms of marketing active listings. Placing a for sale sign in the front yard, is another form of marketing for the agent's services, as are the flyers, brochures and responses to telephone inquiries.
But, when an agent is holding your home open to the public, we can assure you their primary interest is in obtaining a buyer for that listing, as it's the home which is holding the buyer's full attention at that moment.
If any agent you interview balks at the idea of hosting an open house, truly drill down as to "why". More often than not, we can tell you it's because they simply don't like doing them. The "little secret" among listing agents is that they feel holding open houses are a waste of THEIR time, often because they don't wish to work with buyers at all.
Thus if a home seller insists on having an open house, many listing agents will ask a licensed assistant or colleague to hold it open - or a buyer's agent, someone who works primarily with buyers. This is perfectly normal, but we feel the listing agent is a better choice, since they obviously know more about the home.
Open Houses are an Inconvenient Hassle
Of course, the number one objection to holding an occupied house open is that it's "a hassle". Well... yes, we suppose so. But, having your home on the market period, is most often a major inconvenience - at least to most home sellers who are living in the home.
So we say, do EVERYTHING possible to sell your home as quickly as possible, and at the highest price. Depending on the type of listing, the market, location and price range, holding open houses can be an integral part of the marketing plan in order to get the house sold.