Does Amazon Have Next Day Delivery to Midland, TX?
Posted by Danny Evatt on Sunday, October 24, 2021 at 1:44 PM
By Danny Evatt / October 24, 2021
Comment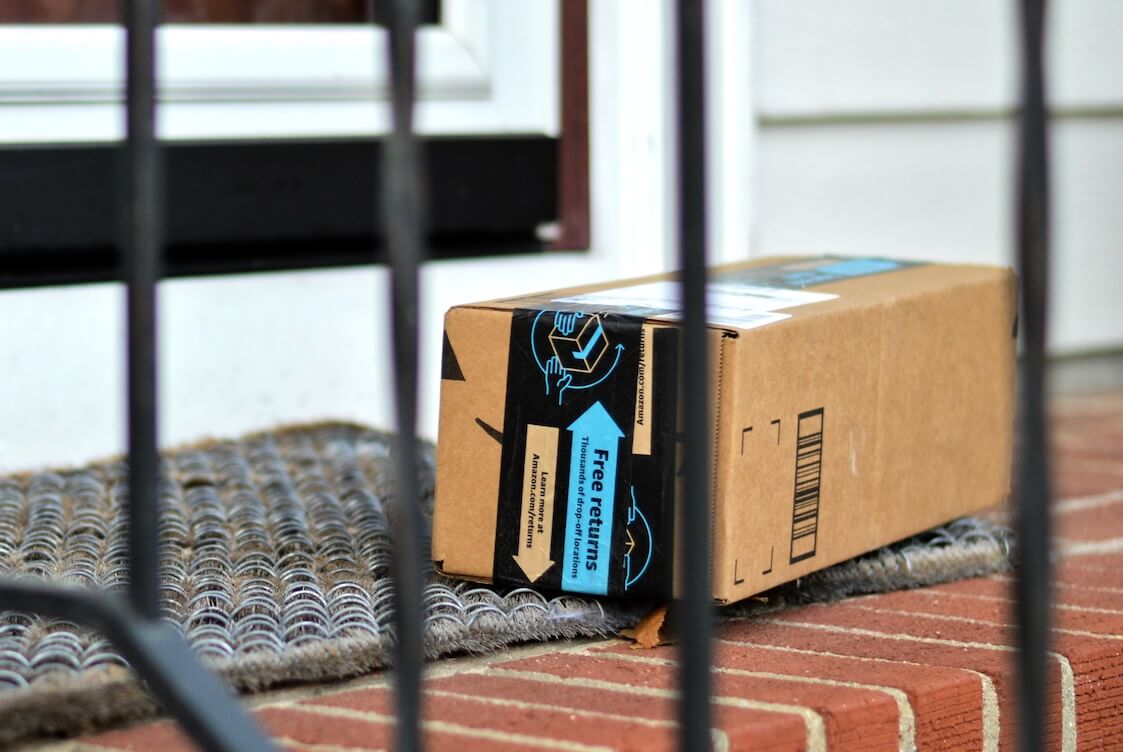 As of late October 2021, Amazon does not appear to have Next Day "Prime" delivery to Midland or Odessa, Texas. However, delivery times have definitely changed over the past week. And today, I received my first order shipped and delivered by Amazon, the orders with tracking numbers that begin with "TBA."
The order arrived in an unmarked white van, and the delivery driver was wearing an Amazon Prime uniform. They took a picture of the delivery, and it was uploaded to my account on Amazon within a minute or so.
For anyone who is familiar with receiving shipments directly from Amazon, you're familiar with the Amazon Prime delivery trucks and the process (as I was in Houston and Austin).
Further, when shopping on Amazon as of Friday, October 22nd, most items are marked as delivered in two days. And on Sunday, Oct. 24th, items are marked with delivery by Tuesday.

So, as of Sunday, October 24, 2021, while next-day delivery isn't an option, it does appear that Amazon is fully transitioning to have most shipments delivered by Amazon in two to three days.
This is welcome news for current residents and anyone looking to move to Midland or Odessa, who are accustomed to patiently waiting to receive most orders in 4-6 days. And they've usually been shipped by the USPS, which doesn't have the best track record of delivering Amazon packages on time, or in great condition. (The USPS has lost many of my own Amazon orders over the years.)
Expansion of Delivery Network in West Texas
This recent shift in delivery times is most likely the result of new Amazon distribution centers in West Texas and so-called last-mile delivery centers in Lubbock. Further, Odessa now has an Amazon distribution or warehouse facility located at 307 S. Grandview Ave.
Further evidence of Amazon's growing presence is West Texas is seen by several local employment ads on Indeed, Simply Hired, LinkedIn, and the Amazon Jobs website.
Amazon's Impact on Local Businesses & Sales Tax Revenue
While Amazon's increasingly fast delivery times are a great convenience for Midland & Odessa residents, this is likely bad news for local business owners and traditional "big box" stores who will now be competing with Amazon for inventory and fast delivery of possibly 100's of 1,000's of additional products.
At least compared to years past, the one saving grace is that Texas cities will still receive a portion of the sales taxes collected by Amazon from every delivery in West Texas due to the Single Local Tax Rate legislation which went into effect in October of 2019.