4 Dog Friendly Businesses in Cedar Park and Leander
Posted by Danny Evatt on Friday, February 21, 2020 at 10:42 AM
By Danny Evatt / February 21, 2020
Comment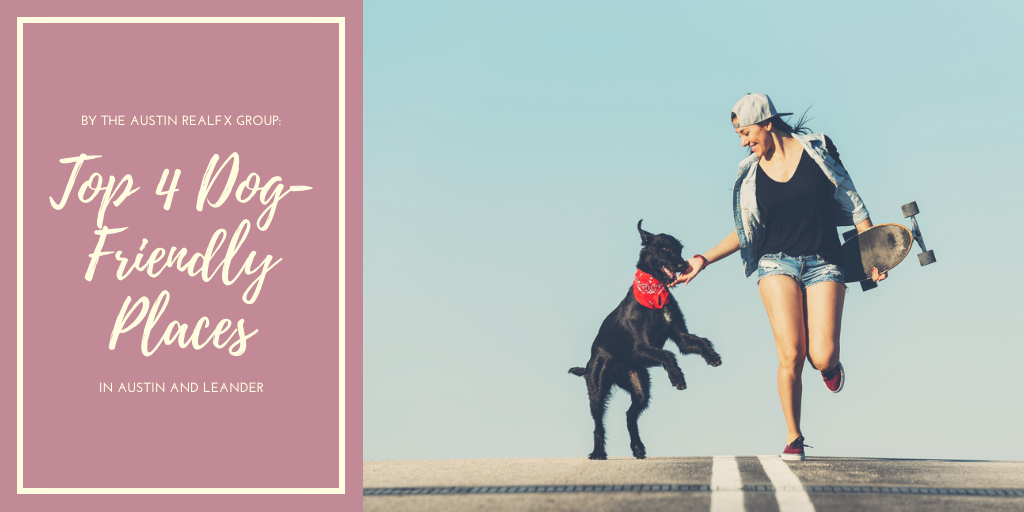 When searching neighborhoods for a new home, people often look for amenities like schools, shopping centers and area attractions for the members of their household. However, as any dog lover knows, pets have needs, too. Both Cedar Park and Leander have a few great places for dogs and their owners. Here are three of the best.
The Cedar Park Bark Park
There are dog parks, and then there is the Cedar Park Bark Park, which is almost like a resort for the dogs of Cedar Park residents. At the Bark Park, there are several major amenities such as a pond for dogs to play in, drinking fountains and even showers for the convenience of pet owners. Additionally, there are several natural features in this five-acre park for dogs to play in and around plus a yearly festival for pet lovers to come and mingle.
Premier Pet Resort & Day Spa of Cedar Park
Cedar Park's Premier Pet Resort is the go-to place for dog lovers that need a variety of services. Full-time groomers are on hand to do everything from a simple bath and nail trimming to a full cut and style as needed. There are a variety boarding services available as well, everything from doggie daycare to more long-term options for overnight or vacation stays. Dogs have access to TV and music to help them relax.
A trainer is on staff for pet owners that would like to enroll their animals in sessions. Best of all, particularly those who worry about their pets when they leave for vacation, the Premier Animal Hospital is close, next door to the spa itself. Treat your pets to a comfortable, relaxing and safe experience.
Sunset Bar & Grill
At Sunset Bar & Grill, dogs can accompany their owners for a meal on the patio. Upon being seated, patrons can expect to receive a menu to browse along with a chance to order from their huge list of drinks. Dogs always have a standing order for a bowl of cool water, which is brought out promptly as well.
On the menu, patrons will find a variety of amazing bar food items, ranging from hamburger sliders to grilled chicken sandwiches. They also have a surprising array of Asian fusion dishes, such as Korean BBQ, fried rice, and sweet and sour chicken.
Leander's Dog House Drinkery
The Dog House Drinkery is one of the most unique destinations in Austin for dogs and their owners near the Leander real estate market. This complex offers 2.5 acres of park space including an off-leash area and places to host birthday parties and other events for dogs. There is also a Dog House B&B Boarding center that features 17.5 acres of space in the countryside for pet owners planning to be away on vacation. For convenience, Dog House offers transportation to the Drinkery and the Dog Park, which saves pet owners the drive to the B&B.
It is the Dog House Drinkery itself that puts this establishment over the top. The Drinkery is a pet-friendly bar where dogs and their owners can watch the game, play games and have fun with friends, both human and canine.
Both Leander and Cedar Park are highly sought-after places to live because of the variety of amenities they offer. For dog lovers, that is doubly true. Between these three places, pet owners can take care of all their needs — everything from care and grooming to boarding and entertainment.