What Are Driving Times Like to Downtown Austin?
Posted by Danny Evatt on Thursday, January 23, 2020 at 5:53 AM
By Danny Evatt / January 23, 2020
Comment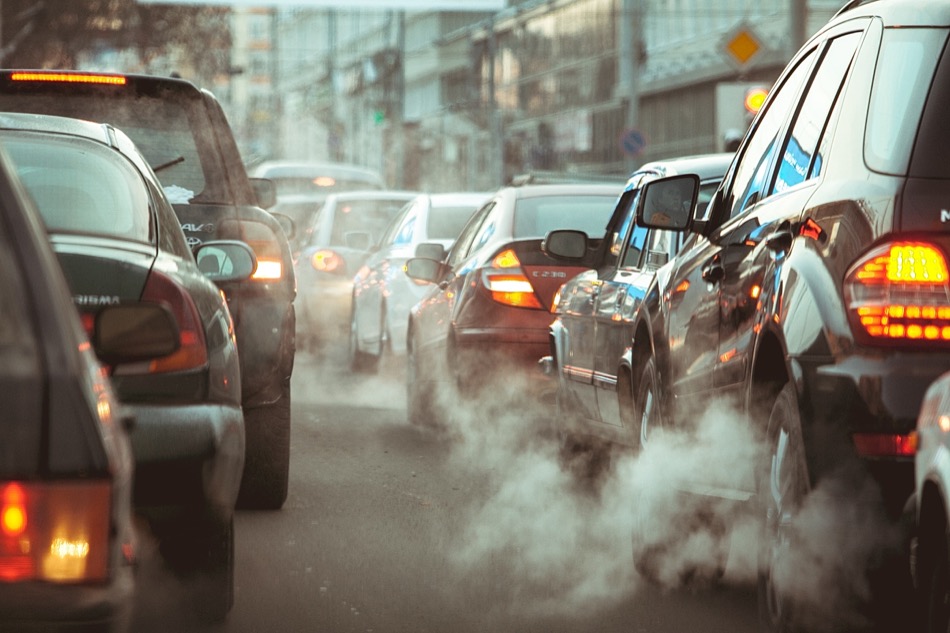 People often live in the suburbs around downtown Austin, Texas, and commute into the city for their personal and professional engagements. This arrangement allows them to save on housing and live in a quiet area while enjoying all the capital city has to offer. Before making this move, prospective residents can see if the commute will work for them by looking at the average travel times. To help them get started, here's a look at common commute times across this region.
Leander
Leander lies about 27 miles north of Austin, Texas, offering residents a serene living experience while remaining close to the big city. If residents want to drive to the downtown area, they just have to jump on Route 183A. This toll road keeps traffic congestion to a minimum, but it does come at a cost of a couple dollars per trip at the most.
Drivers can elect to use the non-tolled lanes to avoid the charge, but the trip will take a lot longer than its 30-minute average drive time. When traveling by bus into downtown Austin, the trip will take about an hour.
Cedar Park
Cedar Park is between Austin and Leander, sitting less than 20 miles from the downtown area. When residents want to travel to the city, they just have to get on Route 183 and follow it all the way down. If traffic is bad, they can divert along Texas State Highway Loop 1 for the last leg of the trip.
Drivers can expect this trip to take about 26 minutes if they elect to pay the tolls. Otherwise, the drive time can increase considerably in the non-tolled lanes. If they take the bus, they will need to allow for 50 minutes travel time each way.
Round Rock
Residents of Round Rock, Texas live about 18 miles from downtown Austin, giving them quick access to the city. They can usually get the best drive times by taking Interstate 35 straight to the city center. If that roadway is congested, then they also have the choice of taking the North MoPac Expressway, though it does have tolls.
Either way, drivers will likely be on the road between 24 and 27 minutes while traveling into the city. Bus connections are not available, leaving drivers having to pilot their own vehicles or catch a ride with someone else.
Pflugerville
As it is only 17 miles to the north of Austin, Pflugerville allows for quick trips into the downtown area and back again. Residents can take Interstate 35 straight there without having to pay any tolls. Alternatively, they have the option to take Texas State Highway 130, though it is more of a roundabout route into the city.
With either travel option, commuters will likely spend about 26 to 30 minutes in their car each way. There are no direct bus connections to this city, giving commuters few alternatives if they cannot drive or carpool.
Georgetown
At 28 miles from the city center, Georgetown is much further north than both Round Rock and Pflugerville. As with the other cities, commuters have their choice of roadways to take to downtown Austin. They may use Interstate 35 to get all the way there without tolls; or, they can divert to either toll road, North MoPac Expressway or Texas State Highway Loop 1, for the last part of the trip.
Whatever way they take, drivers are sure to be in their cars for at least 34 minutes each way or longer in heavy traffic. And those interested in the 55+ Sun City Georgetown would have a commute between 45 minutes or more. The bus does not run between these cities, leaving commuters without many alternatives to driving.
Lakeway
Lakeway lies about 22 miles to the west of downtown Austin, Texas. This community has several roadways heading to the city, though the Southwest Parkway is the most direct. Bee Caves Road offers a relatively direct connection, too, but it usually has heavy traffic. For a scenic route, drivers can take Ranch Road 620, which loops up near the southern edge of Lake Travis.
Southwest Parkway offers travel times of about 38 minutes each way, while the scenic route takes 43 minutes to complete. There are no bus lines running between the cities, so drivers must take their own vehicles or carpool with friends, family, or colleagues.
Bee Cave
Bee Cave is located along Ranch Road 620 and Hwy 71 adjacent to Lakeway, just five miles closer to the downtown Austin area. When coming from this city, commuters can take Southwest Parkway or Bee Caves Road for the fastest trip. If that route does not work for them, they also have the option of taking US 290.
All the different routes to downtown Austin take between 27 and 34 minutes. Like the many others across this region, this area does not have public transit connecting the cities.
Buda
About 15 miles south of Austin, Texas, is the peaceful town of Buda. Commuters in this region can quickly make it into the downtown area by hopping on Interstate 35. If they do not mind tolls, they can take Texas State Highway Loop 1 all the way there.
On either route, drivers will spend about 28 minutes on the road to make it to their destination. Bus lines do not directly travel between these cities, leaving commuters with relatively few alternative transportation options.
Kyle
Kyle, Texas is even further south at about 22 miles away from downtown Austin. While living there, commuters only have Interstate 35 available to take them to the city center. This route is a straight shot into the city, though it can become heavily congested at times.
With normal traffic, commuters spend about 31 minutes traveling into the downtown region. As with the other areas, they do not have the option to take the bus instead of driving.
With a look at these Austin, Texas, commute times, everyone can find the perfect suburbs to call home. Then, they can tackle their commutes with confidence they will arrive at just the right time for all the personal and professional activities.