Driving to Downtown Austin From the Suburbs
Posted by Danny Evatt on Tuesday, December 7, 2021 at 5:53 AM
By Danny Evatt / December 7, 2021
Comment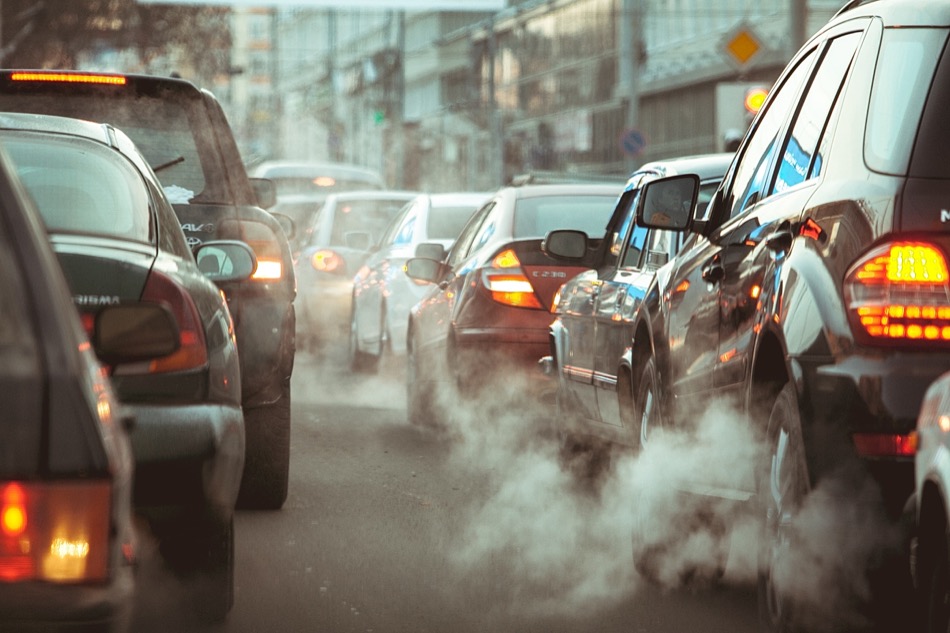 Many people live in the outlying areas of downtown Austin, Texas, and commute into the city for work or personal activities. Moving to the Austin area soon, and wondering how long it might take to drive to downtown? Check out this guide for the average commuting times from some of Austin's most popular areas of town and the suburbs.
Note that the Austin metro area has become more dependent on tollways over the last decade, and this trend continues with new projects that will be a hybrid tollway/freeway with separately tolled lanes. So if you move to the Austin area and don't want to be stuck in traffic a lot of the time, it's best to budget for tollway charges of $100 to $200 per month if you'll be making daily trips.
Leander
The popular and quickly growing city of Leander, Texas is located about 27 miles north of downtown Austin, Texas, offering residents a serene living experience while remaining close to the big city. If residents want to drive to the downtown area, they just have to jump on Toll 183A through Cedar Park. With a maximum speed of 75 (though many drivers speed), this new toll road keeps traffic congestion to a minimum, but it does come at a cost of a couple of dollars per trip.
Drivers can elect to use the non-tolled lanes to avoid the charge, but the trip will take a lot longer than its 30-minute average drive time. And, with the 183 North Mobility reconstruction project beginning in early 2022, drive times to downtown are going to be more difficult for a couple of years.
Search homes for sale in Leander.
Cedar Park
The always popular community of Cedar Park is between Austin and Leander, sitting less than 20 miles from the downtown area. When residents want to travel to the city, they just have to get on Toll 183A and follow it all the way down.
Drivers can expect this trip to take about 26 minutes if they elect to pay the tolls for the 3 miles north of Hwy 45 to Whitestone Blvd. Otherwise, the drive time can increase considerably by using other routes like Old 183 (Bell Blvd), Parmer Lane, or Lakeline Blvd. If they take the bus, they will need to allow for 50 minutes of travel time each way.
Cedar Park continues to grow in population and size. As more people flock to the area, the travel times to and from downtown Austin will continue to increase.
Search homes for sale in Cedar Park.
Round Rock
Round Rock, Texas is located about 18 miles from downtown Austin, giving drivers quick access to the city. They can usually get the best drive times by taking Interstate 35 straight to the city center. However, I-35 is notoriously congested during peak commute times. So, if that roadway is congested, then they also have the choice of taking the North MoPac Expressway, though it does have tolls.
Either way, drivers will likely be on the road between 24 and 27 minutes while traveling into the city. Like both Cedar Park and Leander, Round Rock is also growing exponentially, so the time it takes to get into the downtown area may increase as more people choose to move here.
Search homes for sale in Round Rock.
Pflugerville
As it is only 17 miles to the north of Austin, Pflugerville allows for quick trips into the downtown area and back again. Residents can take Interstate 35 straight there without having to pay any tolls. Alternatively, they have the option to take Texas State Highway 130, though it is more of a roundabout route into the city.
Residents on the east side of Pflugerville also have the wide lanes of Hwy 45 to use going east-west, which is rarely congested. Though, this route is also a tollway.
With either travel option, commuters will likely spend about 26 to 30 minutes in their car each way. There are no direct bus connections to this city, giving commuters few alternatives if they cannot drive or carpool.
Search homes for sale in Pfugerville.
Georgetown
At 28 miles from the city center, Georgetown is much further north than both Round Rock and Pflugerville. As with the other cities, commuters have their choice of roadways to take to downtown Austin. They may use Interstate 35 to get all the way there without tolls; or, they can divert to either the 183A tollway to the west through Leander, or do a partially tolled route using the North MoPac Expressway to I-35.
Ronald Reagan Blvd is also an option north of Whitestone Blvd in Cedar Park. However, with increasing residential development in this area, this route is also becoming more congested... although it's definitely one of the more scenic routes.
Whatever way they take, drivers are sure to be in their cars for at least 35 minutes each way or longer in heavy traffic. And those interested in the 55+ Sun City Georgetown would have a commute between 45 minutes or more. The bus does not run between these cities, leaving commuters without many alternatives to driving.
Search homes for sale in Georgetown.
Lakeway
Lakeway is located about 22 miles to the west of downtown Austin, Texas. This upper-end resort-style community has several roadways heading to the city, though the Southwest Parkway to Hwy 71 is the most direct. Bee Caves Road offers a relatively direct connection, too, but it usually has heavy traffic. For another scenic route, drivers can take Ranch Road 620, which loops up near the southern edge of Lake Travis.
Southwest Parkway offers travel times of about 38 minutes each way, while the scenic route takes 43 minutes to complete. There are no bus lines running between the cities, so drivers must take their own vehicles or carpool with friends, family, or colleagues.
Search homes for sale in Lakeway.
Bee Cave
The beautiful city of Bee Cave is located along Ranch Road 620 and Hwy 71 adjacent to Lakeway, just three miles closer to the downtown Austin area. When coming from this city, commuters can take Southwest Parkway or navigate the scenic twists and turns of the four-lane Bee Caves Road. If that route does not work for them, they also have the option of taking US 290, though they would end up in the decades-long traffic bottleneck of Oak Hill.
All the different routes to downtown Austin take between 27 and 35 minutes. Like the many others across this region, this area does not have public transit connecting the cities.
There are multiple new luxury home communities to the west of Bee Cave along Hwy 71. Residents of the master-planned Sweetwater, Falconhead West, and Spicewood will need to add another 10 to 15 minutes to their commute times. Though again, we're smack in the middle of the Hill Country here, so it's definitely the most scenic route in the Austin metro area.
Search homes for sale in Bee Cave.
Buda
About 15 miles south of Austin, Texas, is the peaceful town of Buda. Commuters in this region can quickly make it into the downtown area by hopping on Interstate 35. If they do not mind tolls, they can take Texas State Highway Loop 1 all the way there.
On either route, drivers will spend about 28 minutes on the road to make it to their destination. Bus lines do not directly travel between these cities, leaving commuters with relatively few alternative transportation options.
Search homes for sale in Buda.
Kyle
Kyle, Texas is even further south at about 22 miles away from downtown Austin. While living there, commuters only have Interstate 35 available to take them to the city center. This route is a straight shot into the city, though it can become heavily congested at times.
With normal traffic, commuters spend about 31 minutes traveling into the downtown region. As with the other areas, they do not have the option to take the bus instead of driving.
Search homes for sale in Kyle.
With a look at these Austin, Texas, commute times, everyone can find the perfect suburbs to call home. Then, they can tackle their commutes with confidence they will arrive at just the right time for all the personal and professional activities.