Energy Saving AC Cooling Tips for Seattle Summer
Posted by Tony Gilbert on Friday, August 17, 2012 at 6:45 AM
By Tony Gilbert / August 17, 2012
Comment
Hot, Hot, Hot - Snoqualmie Summer Temperatures Spike
So... we're a little "hotter" in Seattle area than we were last year. In Issaquah yesterday, the temperature reached a scorching 96 degrees - incredibly hot for Seattle standards. In Snoqualmie, it wasn't quite as hot - my thermometer maxed out at 92. But, considering I moved to Snoqualmie to escape the heat... I'm not especially thrilled. Fortunately, I have air conditioning. Unfortunately only about 25% of homes in the Seattle area have central AC.
With that in mind, consider the following tips to help your Seattle area home be more energy efficient, and stay cooler during our warmer - or hot - summer months.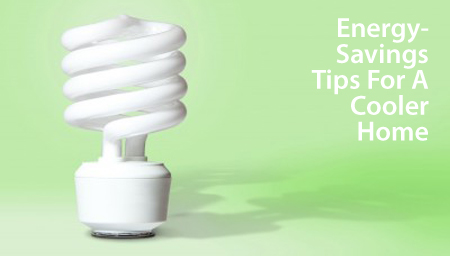 Average Household Loses 30% of Cooling Bill to Inefficiencies
The typical U.S. household "loses" up to 30% of its annual cooling bill to energy inefficiencies, according to ENERGY STAR®. The good news is that there are dozens of ways to help your home perform better. As the calendar turns to August, and as temperatures have warmed significantly in Seattle and all of Washington state, implement even one of the following cost-saving moves and you can expect your home's energy bill to drop.
Energy Saving Home Cooling Tips
To start, keep it simple. When the sun shines through a window on a cloudless day, it can raise a room's temperature by as much as 20 degrees. Therefore, the first energy-saving move to review is the easiest one -- simply close your home's window blinds and shades to block out the sun. With the shades drawn and the sun blocked, your rooms will stay cooler, and so will your home. This is especially important during the mid-day hours when the sun is at its strongest so, before you leave for work, make sure you've closed your blinds.
The next step is to change your home's air filter, assuming you have central a/c or forced air throughout the home.
Air filters are meant to be changed quarterly, or monthly if your home has shedding pets. When your air filter is clean, the HVAC unit won't have to work as hard to push air through your home's air ducts, saving up to another 7% off your annual energy costs.
Next, replace your home's incandescent light bulbs with energy-efficient bulbs. This step can be costly up-front, but over the long-term, savings are big. Not only do energy-efficient light bulbs such as CFLs and LEDs last for years, but they don't pump heat back into a room like an incandescent bulb will.
Incandescent bulbs are shown to convert 97.5% of their energy into heat, meaning just 2.5% of their supplied energy is used for light. This 97.5% then warms up your house, which costs money to cool.
And, lastly, if your Seattle home has ceiling fans, use them. When a ceiling fan is running, it can make a room feel up to 8 degrees cooler. Just remember that ceiling fans cool you and not the room. Be sure to turn them off when you leave the room.
Fortunately, the heat associated with our
summers in Snoqualmie
 is very brief. Before long, we'll be longing for the sun and warmth. So, enjoy the Seattle summer while it while it lasts!