FHA Home Loan Basics: What Homebuyers Should Know About the FHA Loan
Posted by Danny Evatt on Tuesday, January 14, 2020 at 12:37 PM
By Danny Evatt / January 14, 2020
Comment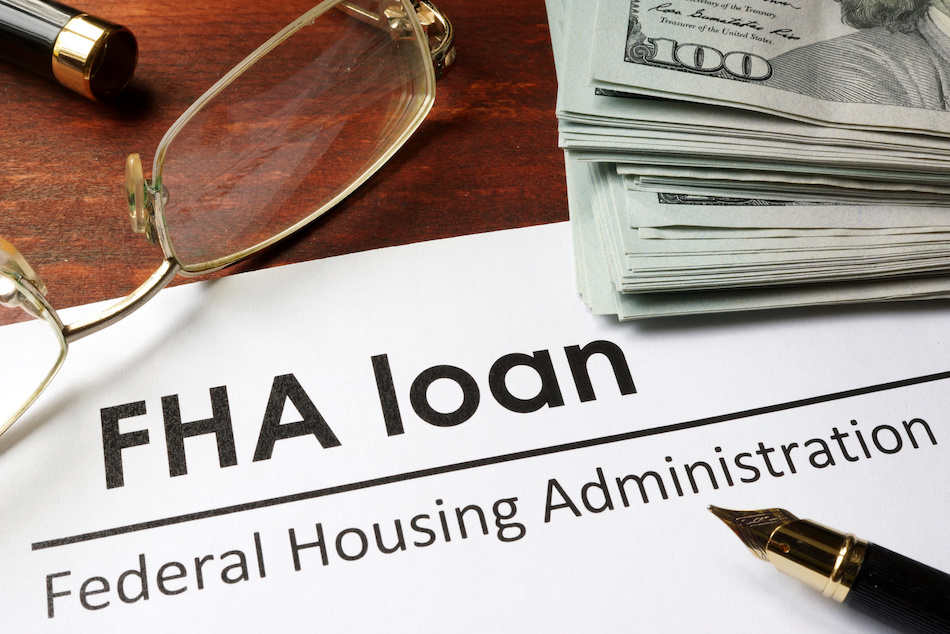 It can be hard to come up with a 20 percent down payment. However, this does not mean that prospective homeowners need to delay getting into a first home. Lenders do prefer a larger down payment but will approve a home mortgage with a smaller down payment.
Homeowners can put as little as 3.5 percent and step into their first home. Learn more about FHA home loans and how you may qualify today.
For informational purposes only. Always consult with a licensed mortgage or home loan professional before proceeding with any real estate transaction.
Own Your First Home
FHA loans make it more affordable for individuals to own their first Buda new home without continuing to save for a larger down payment while renting. Any lawful U.S. resident of legal age may become an approved candidate for this loan. Legal age can change depending upon the state. Speak with a local loan officer to find the minimum legal age requirements in a specific area. FHA loans are one mortgage loan product that makes homeownership more accessible for many prospective homebuyers that may not be approved for a conventional home mortgage. FHA-approved lenders may have differences when it comes to requirements. Potential candidates are urged to compare a few of such lenders for the best terms and conditions.
FHA Loan Benefits
Many first time home buyers are attracted to FHA loans because they require a relatively low down payment. For home buyers with a credit score of 580 or above, the down payment for an FHA loan is only 3.5%. Another benefit of FHA loans is that even home buyers with poor credit history can still qualify for a loan. For a home buyer with a credit history as low as 500, an FHA loan may still be secured if the home buyer is otherwise eligible and has a down payment of 10%.
Who is Eligible for an FHA Loan?
To be eligible for an FHA loan, you must have a credit score of 500 to 579 and a down payment of 10%, or you must have a credit score of 580 or above and a down payment of 3.5%. In addition, home buyers must meet the minimum income requirements to cover monthly payments and insurance. A debt to income ratio not exceeding 43 percent is also important.
Finally, a person must have a clear CAIVRs report in order to be eligible for an FHA loan. CAIVRS stands for Credit Alert Verification Reporting System. This is a federal government system for tracking people with delinquencies to the federal government. A delinquent small business administration loan, for example, would prevent a person from securing an FHA loan.
Basic FHA Loan Requirements
Prospective home buyers should realize that approved borrowers may not exceed certain income limits and they must reside in a home purchased with an FHA loan. Borrowers who are approved must pay mortgage insurance. The premiums may be paid as part of monthly mortgage payments. There are some applicants that may want to improve a low credit score and reduce debt prior to filling out FHA loan forms and being considered by a lender. FHA loan requirements include:
The ability to pay a loan through showing a consistent job history;
A history of making regular and timely payments on loans/debt;
A good credit score; and
Being within or below the required debt-to-income ratio.
Those interested in applying for an FHA loan may want to review their current credit score. A smaller down payment may be permitted for those with a credit score of 580 or more. Individuals below that threshold may have to make a 10 percent down payment on a home purchase. It takes time to see significant improvement. Lenders may suggest starting a year or more in advance for those with outstanding debt or low credit scores.
How Can You Get an FHA Loan?
You can get an FHA loan by applying for a loan with a lender who is FHA qualified. Unlike with conventional home financing, not all lenders are FHA qualified, so if you know you want an FHA loan, this should be the first question that you ask lenders. The lender will require a variety of paperwork from the home buyer, so it's best to have all your paperwork in order when you apply. Paperwork information includes:
Copies of pay stubs.
Tax returns.
Bank statements.
Names and addresses of employers.
If you are self-employed or on a pension, you'll also need to produce proof of income like a profit and loss statement, or pension check information. Your lender will be able to tell you all the work you'll need in advance, so you can collect it. You'll also need to fill out a mortgage application. By filling out the application and submitting the paperwork, you can get the pre-approval that can make your offer more attractive when you try to buy a home.
Relief from an FHA Loan
There are times when it may become impossible to make a regularly schedule payment on an FHA loan. Divorce, death, multiple births may qualify a person who applies for hardship relief. If approved, a person may benefit from a loan modification plan or a period of forbearance.
Downsides of FHA Loans
FHA loans require home buyers to purchase mortgage insurance, which is due for the life of the loan or until the Driftwood home owner refinances to a conventional loan. Only homeowners who put down a 10% down payment can get rid of mortgage insurance after 11 years of making payments.
If you're thinking about acquiring an FHA loan and would like to get started, contact a reputable lender. Not all FHA loans are the same, so it's important to shop around when looking for a loan. Contact multiple lenders at the start of the home buying process to find out about interest rates.
Think Carefully
Not everyone may benefit from an FHA loan, but may benefit from traditional home financing. Keep in mind that borrowers who can put down a minimum of 10 percent and who have high credit scores may want to pursue other mortgage loan products. The FHA insurance required does not work like PMI and will need to be paid for the life of the loan or until a FHA loan has been refinanced. Homeowners may be paying more over the life of the FHA loan when taking into account mortgage insurance premiums and comparing it with other mortgage loan products.
For informational purposes only. Always consult with a licensed mortgage or home loan professional before proceeding with any real estate transaction.