First Time Home Buyer in Bellevue? Planning Ahead is a MUST!
Posted by Tony Gilbert on Sunday, January 27, 2013 at 2:31 AM
By Tony Gilbert / January 27, 2013
Comment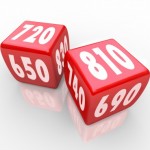 Wanting to buy a home or condo in Bellevue, or anywhere on Seattle's Eastside as a first time home buyer? Take notice...
It can happen when you least expect it: an opportunity unexpectedly opens up - and you suddenly realize that the time to become a homeowner is here! It may happen when the landlord of the Bellevue home you've been renting suddenly decides it's time to sell. Or, during a search for a rental, you happen upon a new local listing that's such a bargain you'd be crazy not to snap it up!
Or more likely in the hot Bellevue housing market these days, you've finally found that "perfect" home that came on the market today after looking for month. Problem is 22 other home-buyers ALSO want that same home or condo, resulting in a bidding war. This is not an isolated experience in Bellevue - with inventory so low, and the number of potential buyers the same, or rising, multiple offer situations are quite common.
Planning In Advance for a Purchase is Essential
Thus, for Bellevue and Eastside Seattle area first-time buyers, unexpected, yet exciting opportunities like these may be the first time a home buyer seriously entertains making a purchase. If that's the case, they may well be disappointed. The fact is, the time for first-time buyers to start planning is well in advance.
Job One is to take very seriously the sometimes arbitrary-seeming Rules of the Road for credit scoring. Money Magazine recently reported the average FICO credit score for denied conventional loan applicants was 729-a pretty darn good score for anything else. The score on approved loans was 762 -- after an average 21% down payment!
Successful first-time buyers have kept their options open by lining up their ducks well in advance -- completing at least three mandatory steps. For anyone who hasn't done so, right now would be the appropriate time to start!
Get Your Accounts in Order
If it comes time to pull the trigger, the lending underwriter will scrutinize every bank account you have. They look for "seasoned" funds, meaning cash that has been on hand for at least three months (sometimes six), untouched. First time home-buyers will have established the total amount needed for a down payment -- or have a clear trail of the origin of the assets they will sell to get it. Make sure you have all your bank documentation handy - go ahead and print out copies of your entire bank statements for the previous year - including all transaction records which show how your money flows in and out of your accounts. And be prepared... just when you think you've supplied all of your documents, they'll ask for more!
Check Your Debt
Banks are looking for a debt-to-income ratio of no more than 33%. If you got a little too festive with your credit cards during last month's holiday season, start paying down those balances. But, positively DON'T close any of your major credit card accounts! Closing major credit card accounts is a BIG mistake - as we've discussed previously. Other than paying your billing on time, and paying down credit card debt, try to keep your credit profile consistent - no major purchases on credit or any recent credit applications ideally for 3-6 months before applying for a mortgage.
Connecting With a Lender
Please pay attention when your real estate agent warns you about the importance of getting "Pre-Approved" for a mortgage - they are not exaggerating. This is the most important step you can take prior to seriously looking for a home - and the time to do this is NOT when you've found the home... it's weeks earlier. Remember, unlike buying a car, the time to prepare for, and apply for a mortgage loan is a minimum of two weeks before you have a contract in front of you - preferably sooner, if you need additional consultation.
Working With A Great real estate agent
Buying a first home is an exciting decision that can be just as fun as it is stressful. Being fully prepped will make the process more enjoyable, just as having the right real estate agent by your side will too! We pride ourselves on providing in-depth consultation to our clients - and this includes helping first-time home buyers navigate the often confusing and potentially stressful home buying experience. If you have any questions about how to prepare, or you're ready to begin the process of finding your first home, please give us a call - we truly are here to help!
Related Links