First Time Home Seller? Steps to Selling Success
Posted by Danny Evatt on Monday, March 2, 2020 at 5:05 PM
By Danny Evatt / March 2, 2020
Comment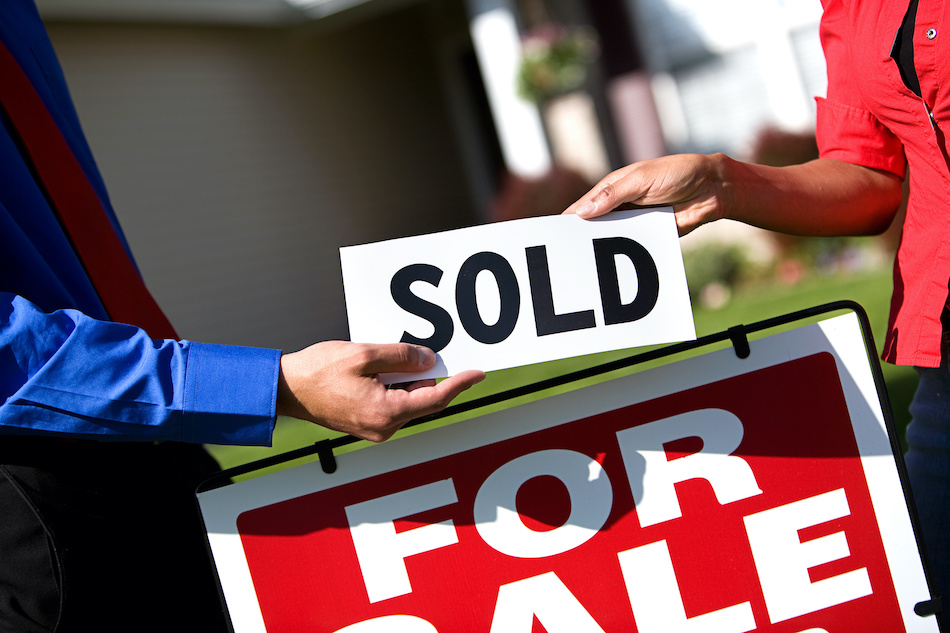 Millions of words have been written to help first-time buyers prepare for that first home purchase, but for the first-time home seller, there seems to be far less helpful information available. Like a first-time buyer, however, home owners who are preparing to sell a home for the first time will certainly have questions and face obstacles during the process.
With this helpful, step-by-step guide, even the novice home seller can be be prepped and ready for real home-selling success.
For informational purposes only. Always consult with a licensed real estate professional before proceeding with any real estate transaction.
Be Prepared to do Some Work
Homeowners who are selling a home for the first time probably remember their own reactions to homes they viewed that had repair or condition issues. Taking time to deep clean every room and clear away accumulated clutter and excess furnishings from every room and area of their home is the best way to make sure it is inviting and spacious to every prospective buyer.
And if there are any repair issues, even small ones, taking time to resolve them before the sale sign goes up will keep them from scaring off a qualified buyer later.
Hire the Best Possible Listing Agent
Hiring an experienced, successful real estate professional is always important, whether selling or buying, but when a seller is navigating the real estate sales market for the first time, hiring the best agent is critical for success. This is not the time to consider working with a friend who just got a real estate license or considering a do-it-yourself sale.
Selling successfully requires a solid, time-tested marketing plan and a successful agent's well-developed network to get maximum exposure and the best offers from qualified buyers. Sellers should look for an agent in their area who is responsive to their needs, offers a verifiable track record of successful sales, and has glowing references from several recent clients.
Use the CMA to Guide Pricing
Sellers who are selling their first home may be hyper-focused on the upgrades and renovations they have made to the home in the years since they purchased it. But qualified buyers will not judge the home sentimentally and instead will look at it as it compares with other, similar homes on the market. This is why the best way to price any home, and especially one being sold by a first-time seller, is to obtain and trust a high-quality comparative market analysis (CMA). A CMA is prepared by the listing agent and can serve as both a pricing guide and a view of local market conditions that can help sellers know how long their home will likely be on the market and how much competition their home is facing.
A CMA is based on the most comparable, recent sales and listings in the immediate area of the home being sold. Based on this type of actual market data, the real estate agent will be able to make any adjustments needed to most closely arrive at the best listing price for the home. In addition, if the home does not sell right away, the CMA can be easily updated to see if market conditions have changed enough to warrant a price reduction or some other measure to stimulate buyer interest.
Leave the Home When it is Being Shown
Many sellers, even those who have sold homes before, often feel that others can not show their home as effectively as they might be able to do. But the fact is, buyers become nervous when sellers decide to hang around for showings – and when prospective buyers get nervous, they usually spend less time in the home and may even lose interest in it altogether.
Sellers who are worried that buyers will not notice particular features that may interest them should:
make sure the information is available in the multiple listing service description or on the marketing brochures
consider leaving a list of helpful information on the counter for the buyer to read or take with them
have their listing agent reach out to buyer agents with an offer to answer any questions a buyer might have had when viewing the home
Fulfill Closing Obligations
When the day of closing arrives, the seller will be responsible for fulfilling a few obligations to ensure the sale goes through without a hitch. While the exact obligations may vary from one sale to another, a few things a seller may need to do includes include:
Provide Proof of Agreed-Upon Repair Work - If any repairs were agreed-upon as part of the post-inspection negotiation, the seller may need to provide proof this was completed at closing.
Provide a Property Disclosure - The property disclosure is a legal document that states known defects that could affect the value or safety of the house being sold.
Pay Closing Costs - If the seller has equity in the house, the costs will come out of the payment. However, in a case where the seller is "upside down" these may have to be paid before closing.
Sign Documents - At closing there are many documents that need to be signed.
Hand Over Keys - Once the documents are signed and the sale is processed, the seller will hand over his or her keys to the buyer or agent.
Rely on the Listing Agent Throughout the Process
Once an offer arrives, inexperienced sellers may feel that they should speak directly with the buyers or handle their own negotiations over price, terms, or an inspection notice. This is usually not a good idea, but its an even worse idea for first-time sellers who may feel somewhat sentimental about the home they are selling.
Listing agents, often called seller's agents, work solely in the best interest of their client and by utilizing their skills and professionalism, sellers can rest assured that negotiations are handled with care and expertise.
To get more information about selling a home and the entire listing process, first-time home sellers should take time to sit down with their listing agent well before they plan to put the home on the market. The agent will help them understand their duties and commitments, as well as point out any specific issues the seller may face during the selling process.
For informational purposes only. Always consult with a licensed real estate professional before proceeding with any real estate transaction.