Five More Uses For Your Real Estate Agent
Posted by Tony Gilbert on Monday, March 5, 2012 at 6:33 PM
By Tony Gilbert / March 5, 2012
Comment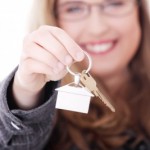 As your Seattle area Realtors®, we are always available to help you buy or sell a home in any Eastside Seattle King County community. However, our relationship doesn't have to end on closing day. As a local area experts, we are committed to continuing to deliver value to our past, as well as current clients. Consider these five additional ways you can take advantage of the service we provide:
Financial Advice Referrals
We can refer you to other professionals. Ready to start saving for your children's college education? Thinking about retirement? We can refer you to several qualified and highly recommended Seattle area financial planners and investment specialists from which to choose. Want to refinance your mortgage or invest in rental properties? We can put you in touch with many knowledgeable local mortgage brokers and bankers.
The Pulse of the Community
We can give you insight into the best of the best in the area. We pride ourselves of being experts in our local communities, and stay abreast of the best schools, restaurants, shopping and attractions these areas have to offer. If you don't know where to take your wife for Valentine's Day dinner, ask your Realtor®!
We Love Your Family, Friends and Co-Workers Too
We will make you look good to friends, family and coworkers. Your referrals are the greatest compliment we will ever receive. If you know anyone thinking about buying or selling a home, you know exactly who to refer them to. When they have a fabulous experience working with us, they'll have you to thank for it.
Local Events and Hot Spots
We will keep you up-to-date on local events. We post weekend events in Issaquah, Snoqualmie, North Bend and other Seattle Eastside communities on our blog each week. Check them out every Thursday and you'll never have to spend a boring Saturday on the couch again.
Help Around the House
We are the go-to resource for information on anything involving your home. From maintenance to home improvement, gardening to decorating, saving money to making friends with your neighbors, your Realtor® has lots of advice. If I don't have an answer, I'll find one.
Whether you're new to the area or a Washington native, we would love the opportunity to assist you with buying your next home as well as serving as your neighborhood real estate expert.