Four Ways to Cut Seattle Home Heating Costs This Winter
Posted by Tony Gilbert on Monday, December 10, 2012 at 5:03 PM
By Tony Gilbert / December 10, 2012
Comment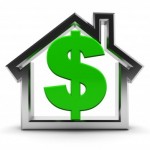 In the Seattle area, we?re blessed with relatively mild winter temperatures. In the winter and early spring months, the average lows in much of the Seattle Eastside area range from the low to mid-30s, with highs in the mid-40s to mid-50s. Of course, there are always exceptions to the rule.
Take, for example, the crazy snow storm we experienced in January of 2012 at Snoqualmie Ridge ‐ no one expected that! Area residents probably did not expect that record low of -3°F back in 1950 either. Fortunately, these extremes seem to be few and far between.
When the weather in Issaquah, Sammamish or Snoqualmie is frightful, you don't have to resign yourself to higher heating costs. Stay cozy while saving on heat with these four simple tips.
1. Heat the indoors, not the outdoors.
If your doors and windows are not properly sealed, you lose heat. Your furnace system is then required to work that much harder ‐ which costs you that much more money. Door sweeps are inexpensive and can close off spaces under exterior doors where heat often escapes. Caulk is equally inexpensive and can be used to eliminate drafts around window frames.
2. Vary your home's temperature.
There's no reason to have your thermostat set to a balmy 70°F if no one is home (or in the middle of the night when you're snuggled down under all your blankets). A programmable thermostat is well worth the investment. You can then program a lower temperature when you're at work during the day, or sleeping at night, and a higher one when the family is active at home.
3. Close off unused rooms.
If no one is currently using the guestroom, close its vent and shut the door. The more space you try to heat, the harder your furnace system has to work ‐and the more fuel it is required to use. When you close the heating vents in rooms no one is using (and shut their doors), the result is a smaller space to heat ‐and money saved.
4. Don't skimp on maintenance.
A furnace system that is running efficiently uses less fuel. Regular maintenance will keep it running in tip-top shape (which saves you money), as well as reduce the chances that you'll need to invest in a big repair (which saves you even more money). And don't forget to change the filter regularly. That's something you can do yourself.
According to the U.S. Department of Energy, heating and cooling may account for more than half of your total utility bill each year. Implement the suggestions in these four simple tips and keep your family warm and comfortable during even the craziest Seattle winter weather without overburdening your budget.
Related Links