Full Service at 1 Percent - Comparing Real Estate Agents Commission
Posted by Danny Evatt on Tuesday, August 20, 2013 at 2:04 PM
By Danny Evatt / August 20, 2013
1 Comment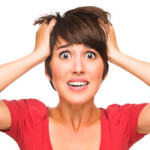 Hiring the right real estate agent can be challenging enough as it is - but it's more so, when the cost of commissions becomes the primary focus in the decision-making process, and without considering other factors. Especially in a "seller's market" when home inventory is in short supply, for obvious reasons, the services provided by brokerages and agents offering "Full Service" for significantly reduced listing fees can become more appealing. And indeed, some "experienced" buyers & sellers may not need the full-scope of professional services provided by a "traditional" real estate brokerage. Regardless, when choosing a brokerage & an agent, it's important to look beyond the advertising claims and compare "apples to apples." Thus, we present to you Six (more) Things to Consider When Comparing Real Estate Agents.
Full Service at a Discount?
Does a broker who may be offering a "1% Listing Fee" truly provide a level of service, knowledge and market-reach which matches that of a competing "traditional" brokerage? Is the broker and/or agent in a position to consistently provide the same level of service and expertise as a higher-priced competitor, alwaysat a "discounted" rate? Or is there indeed a higher-level of commitment, service and protection offered by a traditional brokerage which may have higher fees?
FACT: Contrary to what many believe, by federal law, there is no such thing as a "standard" real estate commission. (For more information, read about the Sherman Antitrust Act.) Thus, consumers shouldn't automatically assume that an agent with a "traditional" brokerage is not willing to compete on price, or otherwise adjust their services and pricing structure based upon the prospective client's needs or desires.
real estate agent or Real Estate Agent?
Are the agents employed by the brokerage designated as real estate agents, and as such, bound by the "real estate agent Code of Ethics"? Is the agent in good standing with any other "official" industry organizations?
FACT: All real estate agents are licensed agents. However, not all real estate agents are real estate agents. Agents who are members of the National Association of real estate agents are governed by a Code of Ethics, and thus are bound by written standards of practice above and beyond those who are not real estate agents.
Education Beyond Basic Requirements?
Is the broker and agent in compliance with basic training requirements established by state law; and, are they voluntarily working to improve their skills and knowledge through additional education, beyond the basic minimum requirements?
FACT: The Washington State agency which administers and monitors real estate licensees is the same agency which oversees "Bail Bondsmen" and "Body Piercing Artists" (not that there's anything wrong with those professions). Unfortunately, Washington State lacks a dedicated "Real Estate Commission" - (other than a very small panel of 7). Unlike some other states, there simply aren't enough resources allocated to regulating real estate activities in Washington State. As a result, both the Northwest MLS, and the Department of Licensing are often overburdened, and not able to proactively and consistently monitor and enforce many laws and/or rules, or audit educational compliance in a timely fashion. This means it's possible an agent's license has expired, or is otherwise out-of-date, yet they may still be practicing - even when they've been "instructed" by the state not to do so.
Marketing in Accordance With the Law?
Are all the broker's advertising and promotional pieces, including marketing collateral for listings, in full compliancewith federal "fair housing" laws, state and local laws, and the rules established by the Northwest MLS?
FACT: For consumer protection, all brokerages and agents in Washington State are required to follow specific laws concerning "branding," including the accurate & prominent display of the brokerage's name and address on all materials, both in print and online. Unfortunately, far too many non-compliant materials are published regularly, thus potentially misleading consumers.
Performing Dual Agency?
Has the broker and/or agent performed "Dual Agency" in the past?Meaning, will they "sell you" on the idea that you may benefit financially by having them serve as both the listing and selling agent?
Did You Know? While legal in Washington State, Dual Agency is illegal in many states, as it is believed by most educated brokers, that the practice of dual agency can be a serious conflict of interest. For several reasons, it is generally believed that it is impossible to adequately and equally "represent" both the buyer and seller of the same property. It is also believed by many, that brokers who may have charged a low listing fee, may more often seek to practice Dual Agency in an effort to make-up for the lower listing fee.
Professional Communication & Negotiating Style?
Will the broker communicate effectively, and in a "professional manner"with the buyer's agent while negotiating a deal? Will they work with all parties in fairness and good-faith? Or, will they make matters "personal" and take a "win/lose" or "take it or leave it" stance when circumstances and negotiations become more challenging?
Did You Know? Far too many real estate deals fall apart, not because of the buyer & seller, but because the agents were either not working together in good faith, or because one or both of the agents were failing in their duties to communicate effectively - between each other, or between themselves and their clients.
Everyone Loves a Good Discount...
Of course, we all like "discounts," no matter the product or service. Keep in mind however, for most people, buying or selling a home is often the largest, and potentially the most legally complex transaction they will ever face - it's not trivial or "fun & games." So, rather than focus squarely on the cost of the real estate commissions, it's important to dig deeper, beyond the "perceived" advertised benefits - in short, to make sure you know the actual level of service you'll be paying for. For these reasons, we strongly encourage all buyers and sellers to interview multiple agents from different brokerages. By doing so, the actual differences between the agents and brokerages will likely become clearer, leading you to make an informed decision.
Related Links