The Hidden Costs of Buying and Owning a Home
Posted by Danny Evatt on Monday, May 4, 2020 at 10:48 AM
By Danny Evatt / May 4, 2020
Comment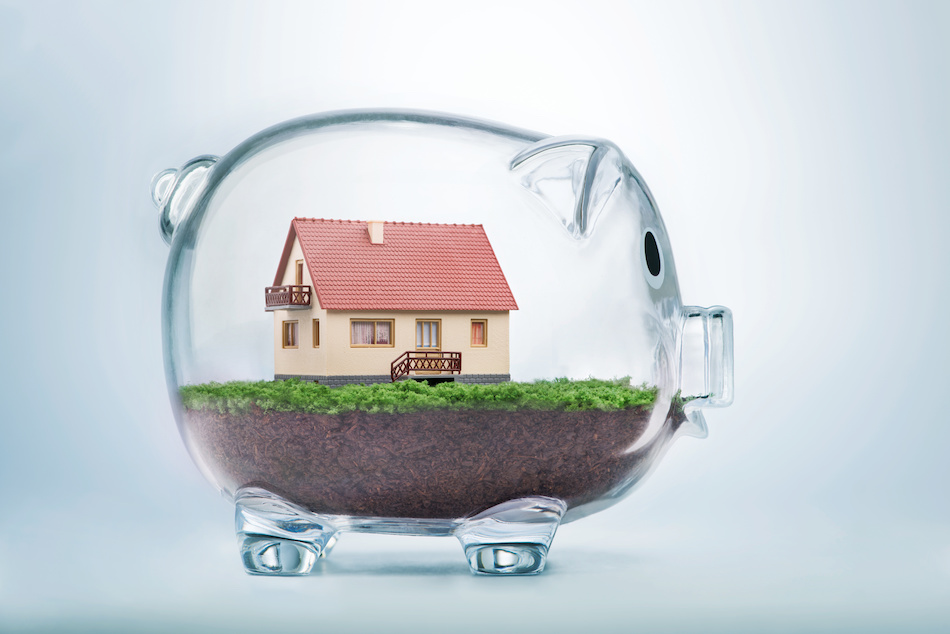 Research data and industry general agreement is that Americans pay, on the average, about $9,000 a year in extra home ownership costs. These costs run the gamut from initial closing costs to yearly insurance, taxes, home maintenance and various utility bills.
This article is intended to help you determine if you're ready to buy a home, estimate what the real costs of buying and living in your new home will be, and to share some hints on how to decrease some of the expenditures.
Beyond the Mortgage Amount: The Costs of Actually Buying Your Home
Beyond your monthly mortgage payment and your down payment, including lender interest fees and insurance, the following are one-time expenditure. Closing costs will run an extra 2% to 5% of the home purchase price.
Lender fees over and above interest charged – These include everything from administrative costs to wire transfer fees to fees for pulling your credit report.
Appraisal fees – Your lender needs to confirm the home you are buying appraises for the sale price – i.e., is worth the lender investment in the form of a mortgage. These usually cost several-hundred dollars.
Title/attorney fees – This includes costs for government filing fees, escrow fees, notary fees, and any other expenses associated with transferring the deed over to you.
Escrow fees – You might be required to pay a portion of your property taxes and insurance into an escrow account upfront.
Inspections fees – One of the smartest things you will ever do! A proper home inspection keeps you from unknowingly buying a lemon – or a bottomless money pit. Even if the seller has a current home inspection document in hand, we caution you to have your own inspection done. You should be there during the inspection.

From roof to basement, electrical to plumbing, checking in advance for mold, lead paint, asbestos, etc., these are a few of the things that will cause you to either walk away from the property or negotiate the home asking price to cover all the costs of remedying listed problems. This general home inspection fee runs around a couple of hundred dollars based on the size of the home.
Next up on your inspection fee list should be one specifically for termites. You really do want to know before signing a 30-year loan if the house is crumbling around you. A termite specific inspection usually adds another one- to two-hundred dollars to your inspection fees total.
Sewer Inspection – depending on the age, condition, and setting of the home, a sewer inspection makes sense. Spending a few more hundred dollars to ensure you won't be spending many thousands on repair is logical.

Land survey fees – Knowing exactly where your property line is can save innumerable headaches and hassles down the road. Are you or your neighbor responsible for the tree that is spreading roots into your yard? Where exactly does your backyard end before the guy behind you knocks down your fence? A land survey eliminates this sort of thing.
To help you get a better idea of potential closing costs on various homes, plug some numbers into a closing cost calculator.
Costs Included in Your Mortgage
There are three elements included in mortgage payments over and beyond the actual mortgage amount and interest rate incurred. If you can plunk a 20% down payment on the home, it avoids having to pay the second type of insurance, PMI. And that lowers your monthly mortgage payment.
Property Taxes
Real estate taxes are assessed by state and/or local governmental agencies and used to fund public services. They are calculated on a per-year basis. Your lender amortizes the yearly real estate tax due on your home, and the total is evenly split over your yearly mortgage for the specific year. Your lender collects the payments and holds them in escrow until the taxes are due. Every state has its own tax structure.
One way to keep your property taxes down is to live in an adjacent state with lower property taxes than the one in which you work. Be sure to factor in your commute costs before deciding to do this.
Check what homeowners in your desired location and with a similar home are paying. This is in the Public Records and open to you. Review your home's assessment. If you spot a disparity between what you are being taxed and equivalent homes in the area, get an independent appraisal. Then present your documented case to the proper authorities.
Home Insurance
Home insurance protects your home and its contents from fire, theft and other disasters and is a must-have item.
Getting the best deal on home insurance is to first make sure the company is highly reputable.
Then compare quotes from equally reliable firms.
Bundle your insurance plans (car, life, etc.) as this is the easiest way to make sure you get a discounted rate on all of them.
Mortgage Insurance
This is PMI insurance coverage that is normally waived once you have 20% equity in your home.
Costs of Maintaining Your Home
A financial planner quoted in the New York Times estimates that owners of a newer home who do some work for themselves and contract out major work will pay 3.6% of the original purchase price annually for maintenance. That number rises to 4.5% for older homes. Some dispute these percentages based on location, but estimating only 1% of purchase price for maintenance can leave you with a shocking bill.
While every home is different, they all come with certain maintenance requirements and a lot of decisions. From DIY projects such as painting interior walls to "hire a pro projects" like adding solar roofs (a great way to decrease power bills and get a tax break) and skylights, none of it is free. We suggest having at least 4% of your buying price in reserve for annual expenses. Unused money can simply be rolled over for the following year.
Prepare for Higher Utility Bills
Homeowners pay a couple of thousand dollars extra on utilities every year comparedwith renters. The reasons are simple. Most homeowners buy a larger property than theone they were previously renting. More square footage = the larger the area to heat,cool, and light.
We don't need to tell you that a single-story home is more cost efficient that a two- orthree-story home. Investing in new windows (double paned depending on where youlive) makes long-term sense for keeping these costs down as much as installing solarpower does. Invest only in energy efficient appliances. Do laundry on cold water settings – this will keep your heating bill down along with saving your clothes.
You will be paying monthly costs such as water, sewage, trash pick-up and such. Evenyour cable/internet bills will increase. More rooms mean more TVs and electronic devices. You might also find yourself having to pay for yard maintenance unless youenjoy pushing a lawn mower, trimming bushes and trees, and digging in the dirt.
Ask the seller for a record of utility expenditures over the last 12-24 months. You canalso order a home energy audit using the Home Energy Rating System. This involves an auditor inspecting your home to tell you how to improve its energy efficiency.
Know all the hidden costs entailed with your potential new home. If there is a long list of "oh no!" items that sound a warning bell, consider finding another property. Buying your own home within your means is a long-term endeavor, and being prepared is the best way to enjoy it.