The Best High-ROI Bathroom Renovations For Your Home
Posted by Danny Evatt on Thursday, May 21, 2020 at 12:42 PM
By Danny Evatt / May 21, 2020
Comment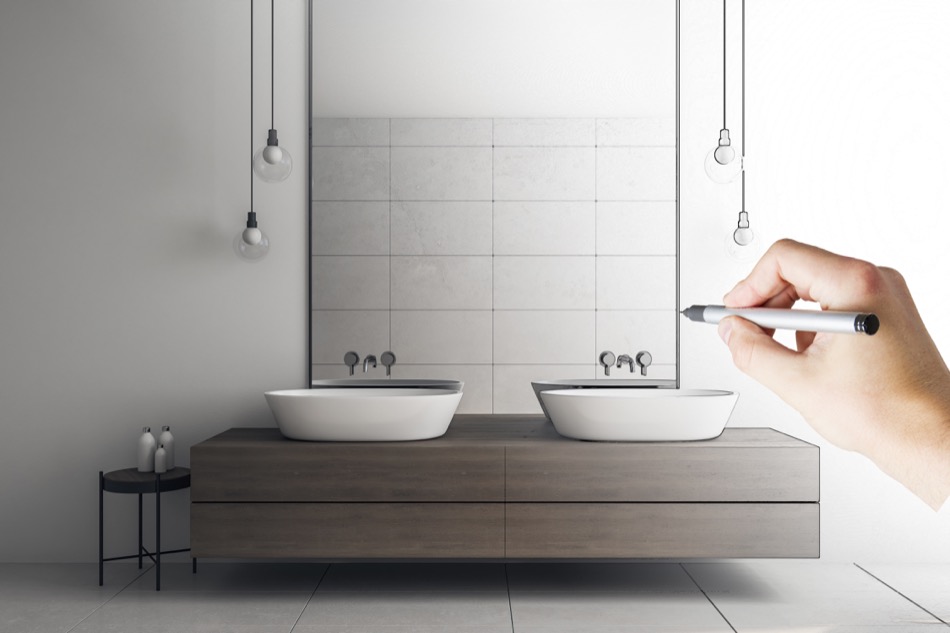 Recent statistics from the National Association of Home Builders in the U.S. report that a mid-range bathroom renovation costs approximately $20,000 and has a return on investment of just over 70 percent. While that is a relatively high return on remodeling dollar, there are ways to boost the return, as well as to add function and beauty to the bath while you live in your Round Rock home.
Increase Usable Space
The most common homeowner complaints about bathrooms are that they are too small. But functional space is sometimes different from actual square footage. Most bathrooms are used only by one person at a time. Think about how to create an illusion of more space before deciding to actually rip out walls or move fixtures.
Well-lighted spaces without barriers always seem larger than they are. Add a skylight or enlarge a bathroom window to gain natural light. Rethink the bathroom lighting to shed light where it's needed: Over the tub and shower, in the room as a whole and adjacent to the vanity. Add vertical strips of make-up bulbs, installed through the mirror, rather than a single downlight over a small mirror. Investigate functional medicine cabinets that include storage as well as lighted mirrors. Add a telescoping, lighted, magnifying makeup mirror.
Eliminate partition walls, and remodel the shower as a curbless, frameless space enclosed only with clear glass. Add glass partitions to a tub/shower combination and do away with the outdated shower curtain.
Add Universal Design Features
When planning a bathroom remodel, design it to appeal to all ages. Install a bench and niches in the shower and eliminate the threshold. Add grab bars to the tub area and at other appropriate places in the bathroom. Install a "comfort-height" toilet that is designed for use by those with mobility issues. Rethink the room's lighting design to address safety for children and anyone with low vision. Lighting strips in a vanity toe-kick can serve as nightlights, and are a convenience feature for guests as well as the home's residents. Add receptacles and switches at convenient heights for both children and older adults.
Widen the doorway, if possible, to a 36-inch width, and plan the bath space for additional accommodations. The addition—throughout the home—of features that make "aging in place" easier add value far above their actual cost. All it takes is a bit of additional planning.
Modernize the Fixtures
The advances made in just the past few years in bathroom faucets and fixtures are enormous, in terms of both function and beauty. Explore the new world of bathrooms at any plumbing showroom or big-box store. Choose lever-handles for faucets, toilets with dual-flush options to save water, anti-scald devices on bath fillers and shower faucets, radiant in-floor heating strips to eliminate cold floors, electric towel-warmers that also serve to keep a bathroom cozy, efficient fans and blowers that minimize dampness and condensation, and anti-fog mirrors.
High-tech options include changing LED lighting displays for the shower, aromatherapy and on-demand music or sound, and built-in grooming aids. They're all available for home bathrooms and offer the kind of luxury once found only in world-class hotels and spas.
Whether your bath remodel is for a petite powder room or an expansive retreat, you'll find an abundance of new products and features to both fulfill your fantasies and assure a higher-than-average return on investment. The only disadvantage is deciding among the many options available.