Holiday Home Buying: Shopping For Homes During the Holidays
Posted by Danny Evatt on Thursday, November 20, 2014 at 12:14 PM
By Danny Evatt / November 20, 2014
Comment
Buying a home during the holidays - sounds crazy, right?
You have about a million tasks on your to-do list and none of them checked off. You have relatives coming into town, the local bake sale needs more holiday cookies, and the cat just crawled-up the tree - again. In the midst of all this holiday chaos you may think the last thing you really want to do is search for your new home. However, you might be missing out. The holiday season can be a fantastic time to buy real estate!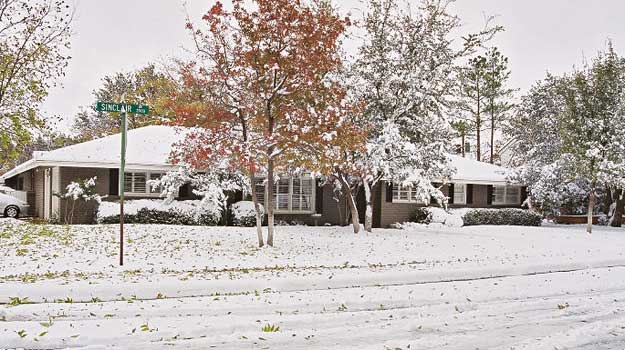 Sellers Want to Sell - Especially at Holiday Time
Listing inventories tend to drop during the late fall and winter in the Austin market - not only due to the holidays, but also due to the weather. Often, the darker and rainy days are not conducive to home shopping. But, just as there are fewer homes for sale, there are also significantly fewer showings. For sellers who really want and/or need to sell, the slower buyer traffic naturally causes concern. Thus, these sellers may be more motivated to negotiate in order to make a deal before the New Year, by reducing the price, or offering concessions - such as paying all, or a portion of the buyers closing costs in order to finalize a sale.
The long and short - with all the challenges of selling a home in the winter months, home buyers will often find that only the most serious home sellers keep their homes on the market during the holidays, which means potential savings to the savvy home buyer.
Holiday House Hunt - Avoid the Hectic Spring Housing Market
Avoid Competition from Other Buyers: Springtime in the Austin housing market is typically when home prices rise - sometimes dramatically, due to pent-up buyer demand during the winter. Inventory is often in shorter supply during this time. So, when your dream house is also the dream of another buyer, bidding wars may ensue. Looking for a home during the holiday season means you'll have less competition. While most buyers table their home search until after the New Year or in the spring, you may be securing a much better deal.
Cheaper Moving Costs: You may also find yourself with more time to move. As business tends to slow down around the holidays in many industries, you may find it easier to request time off for the house hunt as well as packing and moving. You might be able to negotiate a lower rate with a moving company as well, as this is also their off-season, by a wide margin.
If you're serious about buying your next home during the holidays, with a little luck "and a good real estate agent" the best gift you'll unwrap this holiday season, will be a new home!