Home Buyers in Bellevue Paying Over Asking Price - 10% or Higher
Posted by Tony Gilbert on Monday, July 22, 2013 at 6:35 AM
By Tony Gilbert / July 22, 2013
Comment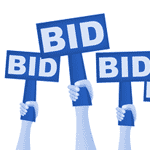 Whether you own a Bellevue home, or you're in the market to buy a home soon, you probably already know that the entire Seattle metro area has been in a strong "seller's market" for quite some time now. And in Bellevue, multiple offers are expected, and buyers must be prepared to produce their best offers right out of the starting gate.
Some Buyers Paying 10% (or more) Over Asking Price
What you probably don't know however, is that homes in several Bellevue neighborhoods are pushing final sale prices well above the original asking price. When reviewing the listings in the MLS, we often see home selling for 5-8% over the original list price - and in some cases, buyers are paying 10% or more over asking. With so many homes also selling for "cash," appraisals are not a roadblock for many buyers. (Low appraisals can often be a deal-killer for buyers seeking a traditional mortgage - that is unless the buyer has the cash on-hand and is willing to pay the difference, or if the seller agrees to significantly reduce the price in order to close the sale.) As a whole, the entire city of Bellevue has seen sold prices climb to 99% of asking pricerecently - but let's take a look at some of the hottest areas of town.
Bellevue Neighborhoods in High Demand
Below are a few Bellevue neighborhoods with exceptionally high demand- there simply aren't enough new listings in these neighborhoods to satisfy the number of buyers out there. And despite rising interest rates, it's predicted the shortage of resale home inventory in parts of Bellevue will remain a challenge for quite some time.
Somerset
Located in a very convenient and picturesque area of southern Bellevue, the Somerset neighborhood continues to be hotbed of real estate activity. Most homes sell in less than a week - which is primarily due to offers being held for later review in order to attract as many offers as possible. While the spring of 2012 saw strong demand from buyers looking for homes in Somerset, 2013 has been exceptional, with the average selling price in June at 10% over the original list price. (No homes closed in January, hence the drop in the chart.)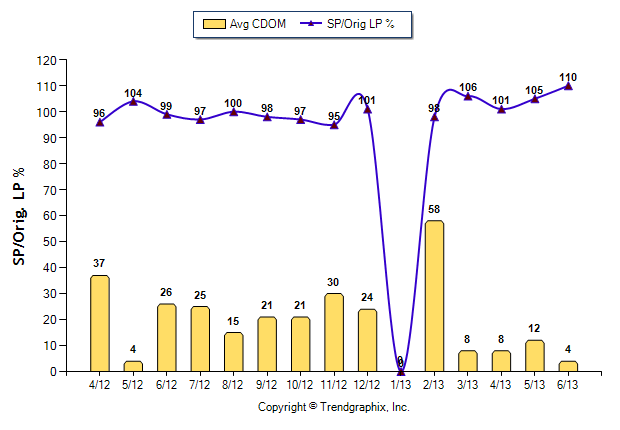 Newport Hills
With an ideal mix of location, popular schools and natural beauty, the Newport Hills neighborhood in Bellevue has always been an attractive option for Bellevue home buyers. At this point, it is reasonable to predict that many homes in the Newport Hills area will continue to sell at, or a bit above asking price for the foreseeable future. Multiple offers should be expected, with final prices between 2-6% over asking price.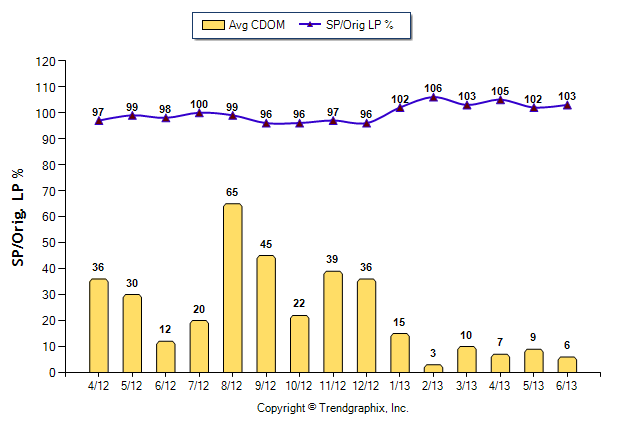 Lake Hills
The Lake Hills neighborhood in east Bellevue is popular due it's easy drive to both Downtown Bellevue and Redmond to the north. it's also in high demand as many homes are smaller in square footage, making the area more affordable compared to other neighborhoods. As a result, home buyers in Lake Hills should expect strong interest from multiple buyers. Homes in Lake Hills have sold at, or above asking in eight of the previous 12 months with a peak (so far) in May & June of 2013.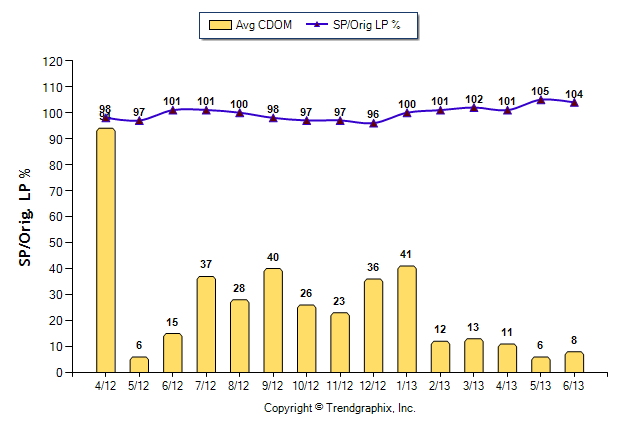 Woodridge
Located only a short-drive from Downtown Bellevue, the Woodridge neighborhood of Bellevue is consistently popular with home buyers. While sold homes in Woodridge have fluctuated in price more the other neighborhoods above, the pace has picked-up in 2013 with sold prices in June reaching 6% over the original asking price.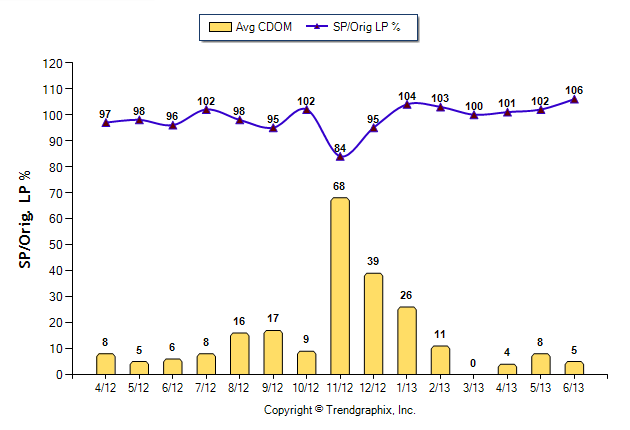 Related Links