Home Closing Tips to Closing Your Home Purchase On Time
Posted by Tony Gilbert on Monday, May 7, 2012 at 3:17 PM
By Tony Gilbert / May 7, 2012
Comment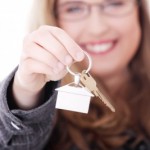 Closing on a new home, whether you're a first time homebuyer or almost a pro, is always a little nerve wracking.
The home closing horror stories are more fun to tell than the tales of closings and escrows that went smoothly, so you've probably heard a few. Don't let this keep you up at night. The majority of home closings are far from nightmarish, especially when home buyers identify and address any issues in advance.
Most home closings happen on-time, and with little fan fare. However, to keep things smooth, consider these three essential pre-closing tips.
Review the HUD-1 Settlement Statement Carefully
The HUD-1 Settlement Statement is a document required by The Real Estate Settlement Procedures Act. "RESPA" states that you are to be given a copy of the HUD-1 at least one day prior to settlement - however,  entries may still be coming in a few hours before closing. You will be able to review your HUD-1 Settlement Statement before your closing to enable you to review the document for any errors. Don't just "assume" that the document is correct - the escrow officer or closing agent can make mistakes, and they are not uncommon. This is your opportunity to work with your real estate agent and the closing or escrow officer to locate and correct any potential HUD-1 Settlement Statement error. Some important details to check include:
The property address
The type of loan
The correct spelling of your name and address
The closing costs and settlement fees (compare these to the Good Faith Estimate)
All loan origination fees and any discount points
Any negotiated credits or seller-paid costs
Escrow deposits (if applicable)  to cover homeowner insurance and taxes
The total funds (in the form of a cashier's check or wire) you need to bring to the closing table
If there are any errors, don't panic! Just be certain to get with your real estate agent and the closing or escrow officer as soon as possible - both by phone an email. There should still be enough time to correct the issues, and close as scheduled.
Don't Rush or Skip the Final Walk-Through
Never skip the final walk-through! While "technically speaking" you still must close the transaction, this is your last chance to examine the home before closing. Note, that a "Final Walk-Through" is NOT an opportunity for a new round of negotiations. Rather, this is to make sure there are no major issues with the property that would require additional actions or agreements at closing. If there are issues, it is imperative you discuss this with your agent immediately. Have agreed upon repairs been made (were receipts provided)? Have any damages occurred since the buyers accepted your offer (such as holes in walls, scratched paint or broken windows)? Are all items included in the offer accounted for (appliances, lighting fixtures and draperies, for example)? Are all systems functioning properly (plumbing, electricity, heating and cooling)?
Be sure to have your real estate agent schedule the final walk-through as close as possible to the actual settlement date & time... preferably just a few hours before closing, and for obvious reasons, AFTER the sellers have moved out and cleaned the home.
And speaking of "cleaning"... check with your real estate agent about the customary language in your contract. We recommend always including a statement such as "Seller to have home professionally cleaned after move out and prior to closing" or something similar. Not all sellers know that they have responsibility to clean their homes after moving out!
Relax - Your Escrow or Closing Officer & Real Estate Agent are on Your Side
If there are inaccuracies or errors in the HUD-1 Settlement Statement, we will help you get them resolved with the escrow officer. If we discover damages, missing items or unfinished repairs during the final walk-through, we will work with the seller's agent and work things out as quickly as possible. Closing delays are not unheard of, but we will always do everything in our power to ensure your real estate transaction closes on time.